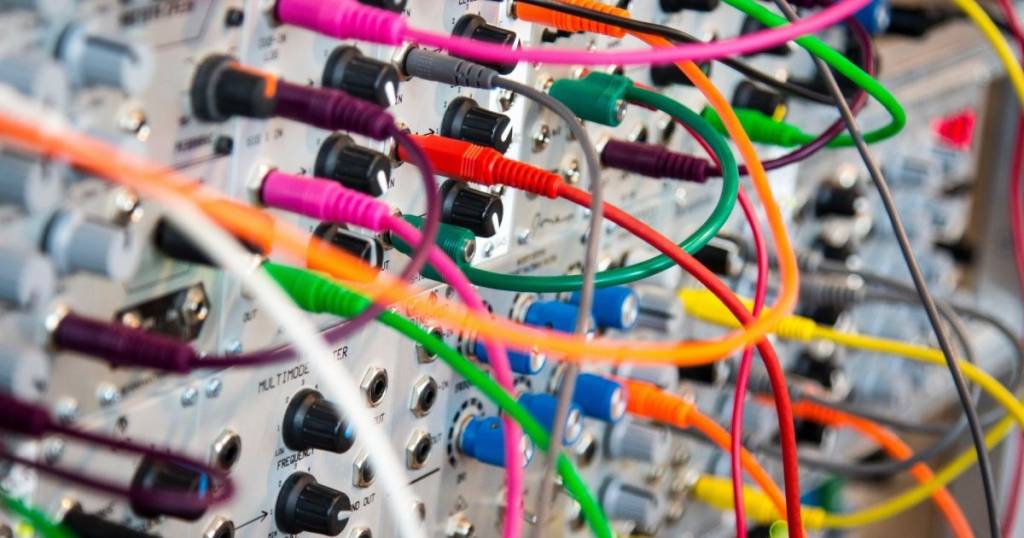 Montage
Thought Leadership
Top 5 Reasons to Invest in a Wireless Presentation System
DisplayNoteBlog
•
Dec 8, 2020
At some point during your working life, you have encountered an issue (or issues) with connecting your device to your conference room screen, right? Me too.
Or maybe you rely on the trusted cable that sits in the conference room, training room, or huddle room…. BUT… what if one day you walk into the room and the cable is missing…. Someone took it for another meeting room and didn't replace it. Or you change devices or decide to move to a tablet. Will this cable still work?
And don't get me started on messy cables…
A messy cable is just the tip of the iceberg, scratch the surface, and you'll see issues that have impacts on organizational productivity, knowledge sharing, responsiveness, and innovation. Enter the wireless presentation system.
A wireless presentation system can offer benefits that you may not have even thought of before reading this post; streamline your presentations, encourage collaboration, make your boardroom cable-free and slick and clean and allow for the post-pandemic BYOD/BYOM environment.
Listed below are some of our clients' top 5 reasons for investing in a wireless presentation for their enterprise.
1. First Impressions are Everything – Get Rid of those Messy Cables!
You're a high-tech software company, leading the way in innovation within your field; you invest heavily in ensuring your office space is one of the most impressive in your building, stocked with a gym, coffee bar, games room, and even a chill-out room. No matter who visits your office space, they are sure to be impressed and share their experience with their friends and colleagues. Staff love the space and look forward to coming into work every day. BUT you walk into your meeting rooms and huddle spaces, and one of the first sights is messy cables hanging on the wall or scattered across the boardroom table.
OK, not many people will notice this, but some will. Your Audio Visual system should be just as impressive as your office space, and let's face it, the price to pay for a discrete wireless presentation system that quietly runs in the background, making presentations efficient and seamless, is nothing to speak of compared to your new office fit.
2. Make your Conference Room a Productive Space
Giving a presentation or hosting a meeting requires dedicated preparation time. At times, these tasks can be difficult enough without adding the stress of struggling to find a cable to connect to the meeting room display. A good wireless presentation system removes the need to even think about connecting, freeing up time to focus on the content and important issues for the meeting.
A wireless presentation system will ensure your staff and guests can walk into the room, connect to your network with ease, and present their content from their device for everyone in the room to view. Montage for Meetings, our wireless presentation system, can also add the communication and collaboration aspect of being able to invite remote attendees from outside of the meeting room to view and share their content also from their location to the meeting room large format display.
3. Always Encourage Collaboration
Here at DisplayNote Technologies, we are all about bringing people together, no matter where they are in the world, and closing the barriers to great ideas. Including a wireless presentation system in your meeting rooms and huddle spaces ensures all your meetings are accessible and interactive.
Everyone is coming together to view the same content on one large-format display within the meeting room, they are all looking at the same content at the same time, and all have equal opportunities to comment and give feedback on the content which is being presented.
Allowing up to 6 users to connect and share their content from any device from anywhere to the main meeting room display gives a seamless, collaborative way to present, creating an open discussion that results in a shared outcome.
4. Don't Wait for a Meeting Room
Meeting room availability can be a headache in larger enterprises, but this issue is quickly solved by introducing a wireless presentation system. C suite executives can immediately turn their office into a private meeting area using a Montage and a large format display. Confidential meetings can be hosted with ease, encouraging flexibility for last-minute important meetings.
5. BYOM = True Mobilisation of your Workforce
A wireless presentation system can also help your sales and support teams who are on the move, Montage is not just for static environments.
Due to its ease of use and set up, your teams can BYOM (Bring Your Own Meeting) by simply carrying a Montage unit with them to meetings on the go, walking into client meetings or sales presentation fully prepared and equipped to present their content directly from their own personal device to the screen within the meeting room, office or huddle space. Montage will run as its own network point or wirelessly connect to the network with ease without needing to connect to it physically.
When it comes to making a good impression and competing in busy marketplaces, these small differences in approach can really impress.
Summary
In short, there are many reasons to consider purchasing a wireless presentation system for your business. Most systems are cost-effective and adaptable to suit your overall business goals. They provide quick and easy ways to share content and encourage interactive, flexible, and collaborative working.
Ready to go wireless?
Take a free trial of Montage for yourself and experience the benefits
Want to stay in the loop?
Keep up-to-date with everything DisplayNote – including new releases, job openings, and customer giveaways.
Don't worry, we'll not spam you and we'll never share your email with anyone