The future of
cable-free
conferencing
Discover the seamless, cable-free conferencing solution that's designed to transform meeting room devices.
Why Omni?
Technical problems and complex setups often lead to underuse of your meeting room equipment, as people default to their laptops. Omni solves this issue by enabling users to wirelessly host conference calls from their laptops, while leveraging the room's high-quality displays, cameras, microphones, and speakers. By integrating Omni, your devices become the go-to choice for effortless meetings, expanding their presence in meeting rooms worldwide.
Solving real world problems
Too many cables
Too many cables
Conference Inflexibility
Conference Inflexibility
Laptop huddle stifles engagement
Laptop huddle stifles engagement
Too many cables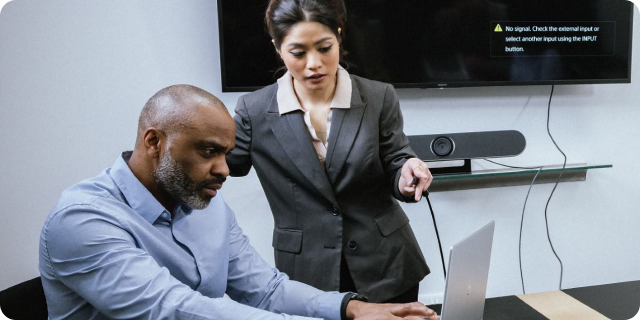 PROBLEM
Cable clutter and cost
Cables aren't just an eyesore—they're a drain on resources and a risk to your equipment. Constant plugging and unplugging degrades HDMI inputs, while replacement and maintenance costs add up. Additionally, the accidental removal of cables can cause unexpected meeting disruptions.

SOLUTION
A cable-free experience
Together, we can eliminate physical connections, remove cable-related costs and risks, and create a sleek, clutter-free space.
The result? An immediate upgrade to efficiency and collaboration, freeing your customers to focus solely on their meetings.
Conference Inflexibility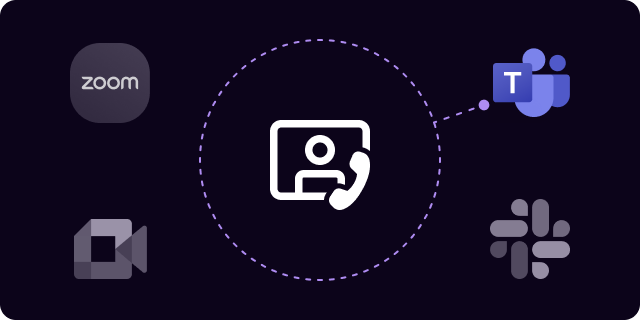 PROBLEM
Lack of conference call flexibility
Being tied to one conferencing solution hinders flexibility, causes technical glitches, and risks excluding participants using different platforms.

SOLUTION
Platform agnostic conferencing
No more platform incompatibility headaches. Omni works seamlessly with all popular conferencing platforms.
Its agnostic nature means your customers can connect and collaborate, regardless of their preferred conference solution.
Laptop huddle stifles engagement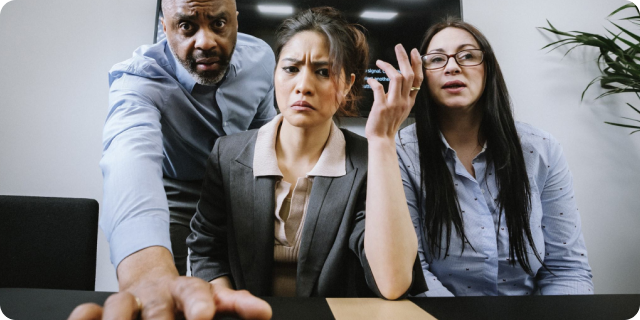 PROBLEM
Huddling around a laptop
Huddling around a single laptop during meetings limits engagement, overlooks participants, leads to ineffective communication, and under utilizes the in-room devices available to them. This not only creates a subpar meeting experience but also diminishes the full value of your hardware in the process.

SOLUTION
Eliminate Huddles, Enhance Usage
Let's join forces to maximize the use of your devices in meeting rooms. Omni brings your hardware to the forefront, seamlessly connecting laptops to the room's equipment - no more laptop huddling.
Together, we'll create engaging, inclusive meetings and extend your reach into more rooms and meeting spaces.
Enhance your experience
Omni not only upgrades your devices, but revolutionizes the meeting room experience for your customers. By eliminating cables and complex setups, meetings can start faster and run smoother.
How it works...
Discover

Installing Omni on their laptops enables users to effortlessly discover Omni-enabled devices on their network - even across different subnets.

Connect

Once a room device is selected, users can wirelessly connect from their laptop, instantly leveraging the device's high-quality camera, microphone, and speakers.

Conference

By launching a conference call on their preferred platform, users can now effectively utilize the room's hardware as if it were their own—enhancing their conferencing experience.
The benefits of using Omni
Wireless BYOM (Bring Your Own Meeting) technology
Discover devices across networks – including subnets
Convenient, wireless connection to room devices from a laptop
Compatibility with all video conferencing platforms
Harness the power of high-quality room devices from a laptop
Room device can be controlled from the customer's laptop
Secure, encrypted video streaming without cloud dependence
Virtualize the meeting room camera and mic
EXCLUSIVE EARLY ACCESS
We're offering select OEM partners an exclusive opportunity to be at the cutting edge of wireless conferencing technology. With early access to Omni, you can start enhancing your Android devices and revolutionizing the meeting experience for your customers, ahead of everyone else.
Your questions answered
When using Omni to share your screen or webcam, all data is encrypted. Omni uses a similar approach to what Apple uses when you AirPlay your screen.
Can't find what you are looking for?
Send us an email
We're available every weekday from
9AM - 5PM (GMT)
support@displaynote.com
Support Center
For all other product-related resources and information.
Visit our Support Center
Want to stay in the loop?
Keep up-to-date with everything DisplayNote – including new releases, job openings, and customer giveaways.
Don't worry, we'll not spam you and we'll never share your email with anyone