Announcement
Launcher
Partnerships
DisplayNote announces new partnership with Avocor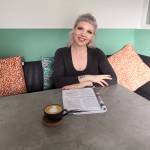 Julie Adams
•
Apr 14, 2021
DisplayNote today announced a strategic partnership with technology integrator and distributor Avocor.
Avocor's award-winning display technology combined with DisplayNote's award-winning software ensures users will experience greater screen sharing, easier access to their calls and apps, and improved collaboration. The synergy between the two brands will enhance both meeting spaces and classrooms.
DisplayNote shares the same vision as Avocor; to optimize collaboration tools within the meeting space, ensuring they integrate seamlessly and add value to organizations. By partnering with Avocor, the company will take its mission of better collaboration to the next level, providing a seamless experience for touch screen users.
With the growing trend towards remote and hybrid teams, DisplayNote tools promote engagement and make collaboration easy in the physical and hybrid workplace. Usage statistics confirm the widespread adoption of their smart collaboration tools; wherever meetings are happening across the world, DisplayNote solutions are frequently found.
DisplayNote's CEO, Paul Brown, notes the serendipitous nature of the partnership at such a unique juncture in the collaboration industry:
At a time when meetings are starting to look quite different, with some participants being remote and others in a physical meeting room, engagement and collaboration are more important than ever.

DisplayNote's partnership with Avocor provides high utility value software solutions for users of their meeting room hardware.Working together with DisplayNote allows Avocor to offer enhanced meeting room/classroom collaboration and engagement tools for their users and channel partners.
Get more out of your meeting rooms
Want to stay in the loop?
Keep up-to-date with everything DisplayNote – including new releases, job openings, and customer giveaways.
Don't worry, we'll not spam you and we'll never share your email with anyone