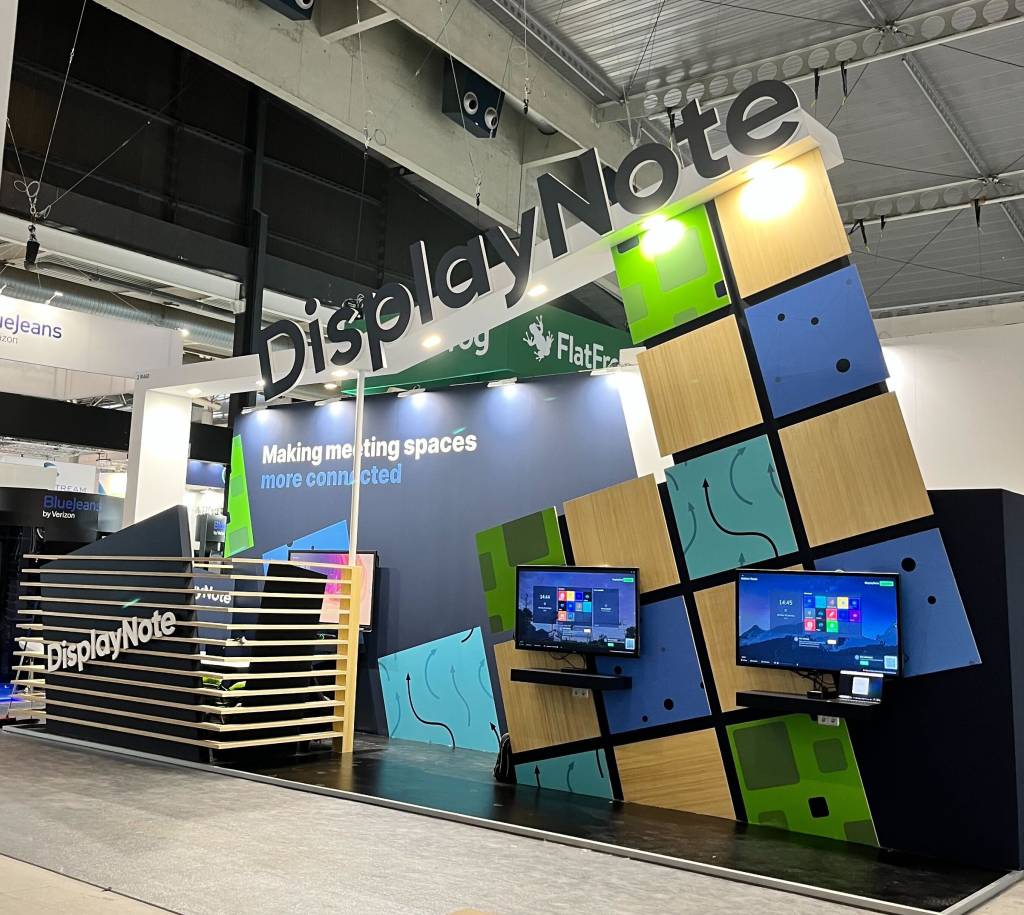 ISE 2023 Roundup
Kathryn McMath
•
Feb 14, 2023
This post is written by Kathryn McMath, Business Development Manager at DisplayNote.
It's almost a week now since ISE 2023 closed its doors in Barcelona, and what a show it was! Over 58,000 attendees from over 155 different countries visited over 1,050 exhibitors from Tuesday 31st January to Friday 3rd February at the Gran Via, Fira Barcelona. Anyone who's anyone in the AV industry was there to showcase their wares and meet with contacts old and new. If you've never been to ISE, it's a feast for the senses; crystal clear high-res screens, speaker systems that could blow your coat off, never mind your socks and cutting-edge software and technology around every corner. We were there to launch an exciting new software solution that virtualises cameras, microphones and speakers connected to a display and we were also showcasing our award winning Launcher one touch video conferencing software and Montage, our wireless screen sharing solution.
To give some perspective on how high profile an event ISE 2023 was, King Felipe VI of Spain visited the show on Tuesday, the President of the Government of Catalonia, Pere Aragones visited on Thursday and Jean-Michel Jarre casually unveiled his latest album in the Audio Demo Rooms on the Wednesday. As you do. Suffice to say, there were some pretty big hitters there.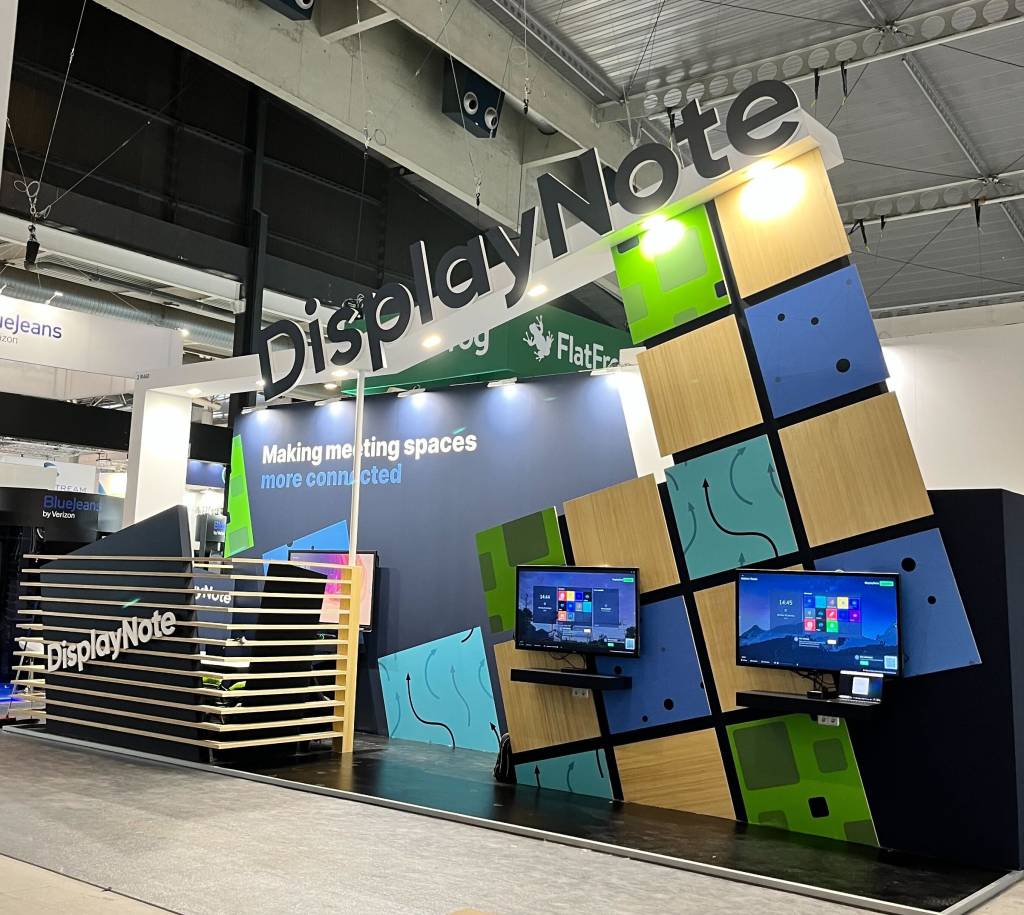 From a work perspective, ISE was fantastic – meeting contacts in person, getting the opportunity to show off our software to as many people as possible and gaining extremely positive feedback on our new solution were all highlights of the 4 days. Going through the pandemic, where events like ISE had to be virtualised and people were unable to meet in person meant that there was an extra special buzz about an already exciting event with great potential. Setting up meetings prior to the show meant that our days were jam packed with plenty of footfall bringing potential clients our way along with the already planned meetings. Getting the chance to meet contacts I have talked to for months over Zoom, Whatsapp, email etc. from the other side of the world will never get old to me!
From a personal perspective, I really enjoyed the show. Over the 4 days, I got to walk through the 7 halls on various occasions to visit exhibitors I had meetings with, and I really enjoyed the chance to experience technology you just don't see elsewhere. Barcelona was a wonderful host city – we were lucky enough to have sunshine the entire week and we also got to enjoy some amazing Spanish / Catalan cuisine whilst we were there. I certainly won't forget the fresh octopus, delicate Spanish ham and the lightest, most delicious crema catalana I have ever tasted… Having the chance to meet up with my Spanish colleagues and practice my Spanish language both on and off the stand was another highlight for me and the sense of camaraderie on stand with everyone was great – even if we were all just bonded by the incredible pains in our legs / feet from 4 solid days of standing!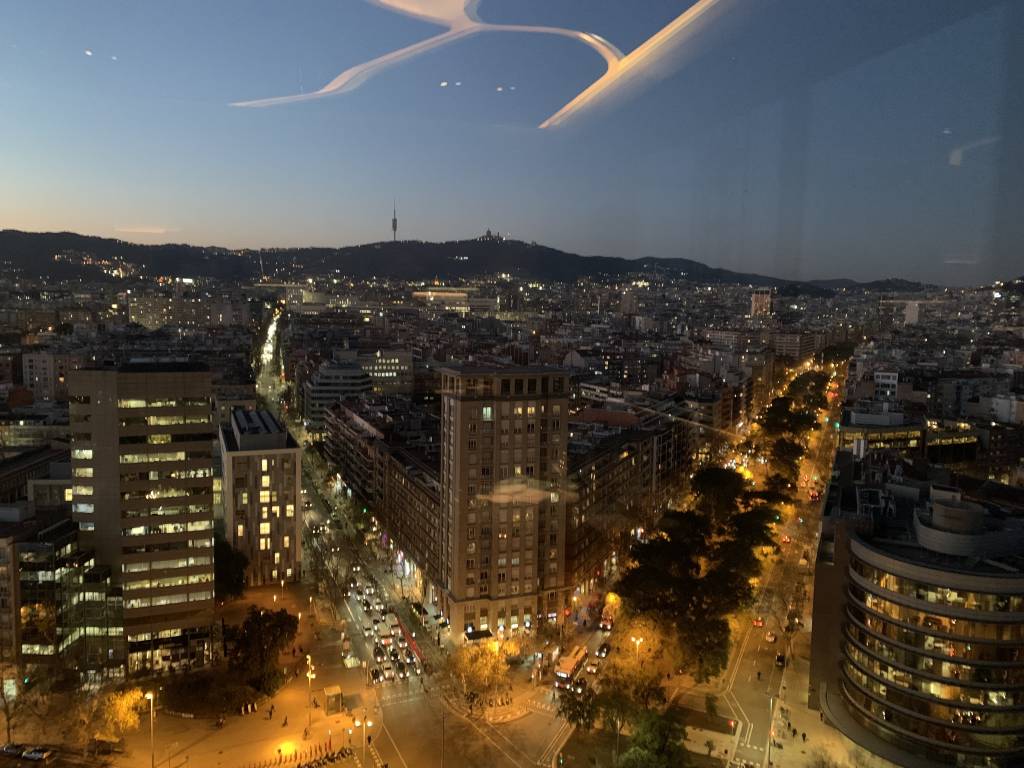 From my point of view, ISE 2023 was a huge success both from a business and personal perspective – feeling just another nudge closer to everything being completely normal again.
Until next time!
Learn more about our solutions
Want to stay in the loop?
Keep up-to-date with everything DisplayNote – including new releases, job openings, and customer giveaways.
Don't worry, we'll not spam you and we'll never share your email with anyone