We're making some improvements…
DisplayNote Classroom is being discontinued, but the great news is that you can use DisplayNote Broadcast free of charge. Broadcast is made for educators and helps improve engagement and recall by making content more accessible.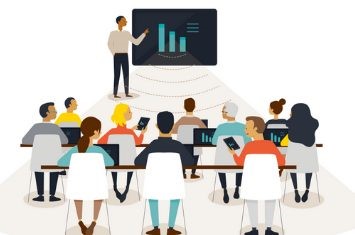 Our customers
We're trusted by thousands of Businesses, Schools and Organisations worldwide.







Keep everyone on the same page.
Broadcast gives each member of your audience equal access to your content, regardless of where they are sitting or their visual ability.
Whether it's a presentation, lesson, or document, DisplayNote Broadcast allows you to share what's on your device with your audiences' devices. Simply start the Broadcast session and let your audience follow along in real-time.
How we're solving problems for our customers…
Want to stay in the loop?
Keep up-to-date with everything DisplayNote – including new releases, job openings, and customer giveaways.
Don't worry, we'll not spam you and we'll never share your email with anyone