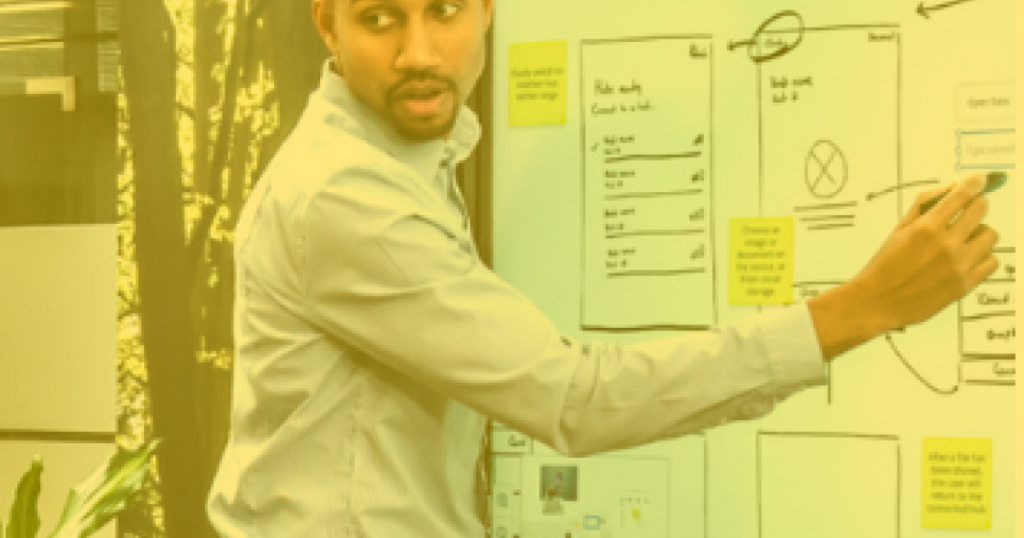 5 things to consider before deploying collaboration tools.
DisplayNoteBlog
•
Oct 30, 2017
A couple of years ago, real-time collaboration would typically happen in boardrooms, with a whiteboard, colored pens, and lots of coffee.
Nowadays, it is a completely different story. Collaboration needs to continue outside of the boardroom. We live in a global economy where people collaborate across different departments (and even different countries!) each day.
Collaboration is something we do, not something we use. However, collaboration solutions are helping to shape how we work together, enhancing connectedness and communication.
Meeting the collaborative needs of a growing company isn't easy. Technologies are changing quicker than Enterprise can adapt, and employees as users expect consumer-grade quality, instant updates, and open access to information.
As well as this, the importance of security has never been higher, and tools need to work for the end-user and the entire company in general.
From our experience in building tools for large multi-site organizations, we've outlined the 5 core focus areas that deserve attention as you begin to evaluate collaborative tools.
1. BYOD policy: what's the approach to user devices?
It's sporadic for organizations only to use one type of device company-wide. You may find some companies will have different types of devices, but perhaps try and stick to the same operating system. But this also is rare. The reality is companies utilize numerous different devices, especially after the introduction of BYOD. Before deploying collaboration tools, you must ask yourself whether it supports all device types and operating systems. And don't forget about the possibility of guests needing to use them as well! (Here's a dedicated blog about guest access).
2. Hardware vs. software?
Collaboration tools come in many shapes and sizes, and it can be daunting to try and choose the right option. One place to start is determining whether you need additional hardware. If you don't have a relatively modern meeting room screen or simply don't have an OPS in your meeting spaces, then hardware is most likely the road you should take. Alternatively, if you already have displays in your meeting rooms, or even a dedicated laptop, choosing the software option makes a lot of sense. Some organizations nowadays won't even allow a hardware endpoint. You should also look into different pricing models and which suit you, e.g., CAPEX or SaaS. You need to research providers who have these different options and don't accept a "one size fits all" approach.
3. One size does NOT fit all!
Speaking of "one size fits all," this is fundamentally not true for collaboration tools. Some providers will have an off-the-shelf product, but this simply isn't enough in today's digital world. No two organizations are the same; their security requirements, network, and workflows are totally different. And when it comes to enterprise-wide deployments, flexibility is paramount. Would you prefer the collaborative solution to look like your own solution – with your branding and messaging? And would you like the ability to turn some features on and off, and additional security measures? Would you like them to sit on dual networks? These things are essential to some organizations, especially anything around security, so ensure the solution you purchase is the right fit for you. This leads us to our next point…
4. How secure is the solution?
We probably should've moved this to the top of the list, which is an extremely important factor. Providers need to ensure that their collaboration tools are super secure. After all, the very essence of collaboration is 'sharing,' and since information is being shared, your data needs to be as secure as possible. How secure are the applications, the transferring of data, the solution itself? Think about SSL/TLS configuration, user identification and authentication, and backup and restore. Security can often be omitted from vendor websites, so ensure to do your research and ask the provider outright about their security methods.
5. User experience.
Without user acceptance, you won't reap the benefits of collaboration tools. And how do you get user acceptance? By deploying a user-friendly, intuitive solution that complements their workflow. They should share and collaborate on any document, from any device, whether they are in the same room or even from their office in a different location. It shouldn't matter what network they are on – they should be able to seamlessly use collaboration tools. The best solutions are those that you don't even realize are there. They work in the background and serve a purpose to the user. Simplicity is key.
We hope this blog has provided some food for thought. We know, from experience, that these 5 factors are essential for a successful roll-out. If one of these points isn't considered, it could result in the solution not being used and not solving the problem you originally set out to solve. So think of this as a checklist when shortlisting providers.Choosing an enterprise-wide collaboration solution is a big decision, which is why we are offering a free 14-day trial of Montage, our wireless presentation solution.
Want to stay in the loop?
Keep up-to-date with everything DisplayNote – including new releases, job openings, and customer giveaways.
Don't worry, we'll not spam you and we'll never share your email with anyone