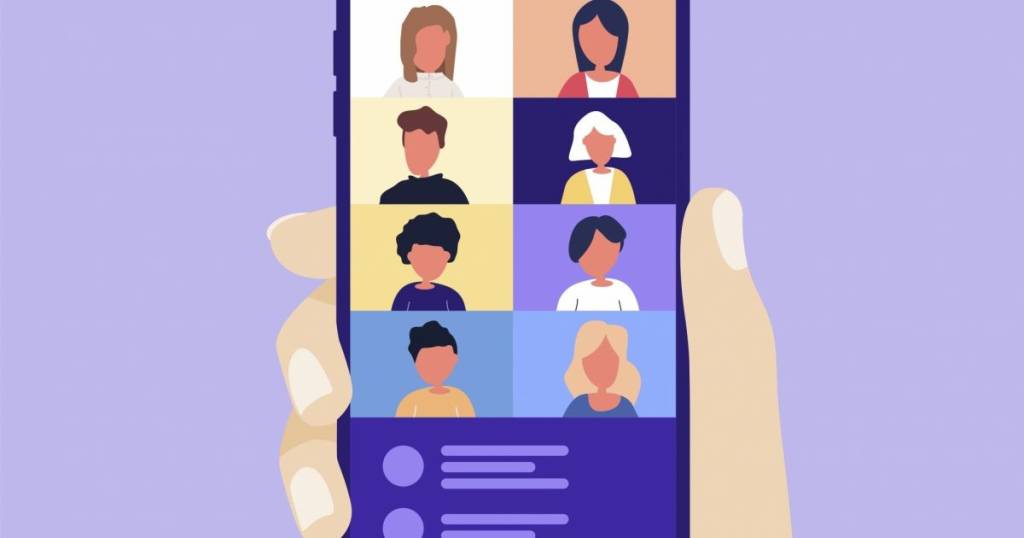 The Rise of BYOM: Bring Your Own Meeting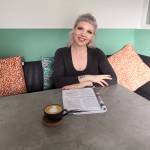 Julie Adams
•
Nov 18, 2020
This article is written by Julie Adams, a Communication & Content Specialist at DisplayNote.
Meetings: the concept may feel a bit blurred after nearly nine months of video calls, but historically, in-person meetings are estimated to take up 37% of the average employees' working hours. That's a significant chunk of time, but is it time spent well?
The consensus is somewhat mixed. There is no denying the evidence that group interaction in the workplace boosts creativity, problem-solving and births new ideas, but this is only the case when meetings are effective, which, as you can attest, isn't always the case. What is it exactly that acts as a barrier to effectiveness in the meeting room?
In today's workplaces, increasingly, the answer is technology. Meeting rooms and huddle spaces are equipped with screens and video cameras, but all too often the process of actually sharing your presentation or conference call on said equipment is taxing.
87% of companies depend on an employee's ability to access mobile business apps from their personal smartphone (Syntonic Summer, 2014).
The way we work has changed. Our documents, calendars, and calls are all online; our meeting rooms should be compatible with the wireless, web-based tools we all use. Sharing should be intuitive, wireless, and simple. But it's not. IT departments are hounded by what should be simple tasks like logging into a 365 account or being able to access a different UC (unified communications) platform on the meeting room screen.
Enter BYOM: Bring Your Own Meeting.
What is BYOM?
A somewhat natural extension of BYOD (Bring Your Own Device) – Bring Your Own Meeting refers to technology that allows you to use your own device with the hardware already in the meeting room (rather than relying on pre-configured meeting room systems for wireless presentation, videoconferencing, app launching, etc.).
BYOM rooms have peripherals already present, i.e., a screen, microphone, and camera. This means attendees simply show up, connect wirelessly to the meeting room screen with their own device, and start their video call using their preferred conferencing platform (Teams, Zoom, Webex) as opposed to the legacy technology the room is set-up with.
Digital Strategy in 2020
BYOM has been coined as the new driver of digital strategy in the workplace. But why?
Back in 2010, Intel conducted research into the burgeoning field of workplace behavior and found that 60% of Gen Y and 50% of those aged 30+ believed that the technology tools they used in their personal lives were more effective and useful than those they were using in work.
That was 10 years ago. Fast-forward to the modern meeting room, and it's now commonplace for most of us to bring a laptop, tablet, or smartphone into the room – and use it to share content with our colleagues.
As a result of more flexible working and more inclusive digital strategies, the BYOD market has grown exponentially in the last number of years, with an estimated value of $367 billion by 2022 (Global Market Insights, 2016).
As more workplaces become hybrid and teams become global, meeting rooms will need to support interoperability, i.e. they can work seamlessly with a range of different technologies, apps, and tools. This is particularly relevant when it comes to video conferencing (think the Zoom Vs Teams debate).
Why is BYOM Useful?
Opposed to being set-up to work with a confined and specific set of programs, hybrid meeting rooms will be configured to work with the myriad of tools and UC platforms people use to work and collaborate with at home.
What is UC?
The term "Unified Communication" or "UC" describes how we connect different communication systems for the digital workforce and the collaboration tools we use. Zoom, Teams, WebEx, BlueJeans, GoToMeeting, MS Exchange, Google Drive, PowerPoint, SharePoint…you get the point. Whatever UC you work with, your meeting room should work with too.
BYOM gives employees a new 'freedom of choice' to work with the tools they feel comfortable with. This, in turn, employers workers by giving them more confidence in the workplace, increasing digital inclusion.
BYOM means you can:
Meet anyone anywhere in your workplace.
Enable a more diverse workforce to collaborate and contribute together (including freelancers, clients, and interns).
Employees can choose their own working style, including when and where they work – be it at home or in the office.
Teams can move around the office freely, utilizing workspaces more efficiently.
Sorry, We're Not Compatible.
IT departments tend to opt for a standardized approach when it comes to meeting-room set-ups. This is understandable: it creates a unified experience across the business and cuts down on the number of queries they have to deal with.
However, there's also a harmful side to being overly rigid; UC incompatibility being a notable drawback.
Difficulties connecting with external UC solutions
Inflexibility for connecting with clients and partners who use a different UC platform to your own
Poor connections and slow waiting times
Lower employee confidence around using tools
By creating meeting spaces and huddle rooms that facilitate BYOM – employees are empowered to work with the tools that are intuitive and comfortable to use. They get more done, communicate more efficiently, and are ultimately are more productive at the jobs.
How Can I Implement BYOM?
As we go forward, technology is going to play a vital role in carving out what the new hybrid meeting room looks like. As an IT Administrator, BYOM solutions need to be secure, accessible, and non-disruptive to the employee experience. For a solution to be cost-effective, it should also be fully compatible with your existing IT infrastructure.
Our Launcher meeting room solution acts as a wireless interface for the meeting room screen, allowing you to walk into any meeting space and instantly launch video calls, presentations, and apps without the need for wires, USBs, or complicated sign-ins.
Launcher Works with the Tools You Already Have
Launcher's room calendar picks up scheduled calls and meetings, saving precious time. Tap a button to start or join your calls. It also integrates with MS Exchange and Google to support Zoom, Teams, Skype for Business, GoToMeeting, Google Meet, Lifesize, and Webex.
To start using Launcher, all you need is a large format display with integrated or external compute power to install the software. ​It's really that simple.
Your Custom Meeting Room
You can customize the screen to keep all your favorite apps, websites, and tools right where you need them. Plus, your MS Exchange Calendar and scheduled calls can be shared on the meeting room screen at the touch of a button by using your personal device – making contact-free meetings possible.
Want to stay in the loop?
Keep up-to-date with everything DisplayNote – including new releases, job openings, and customer giveaways.
Don't worry, we'll not spam you and we'll never share your email with anyone