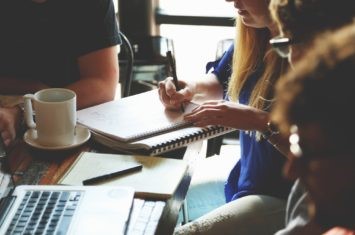 DisplayNote now available for Chromebook.
DisplayNoteBlog
•
Mar 17, 2017
Being able to share content no matter what the device has always been fundamental to collaboration and the sharing of great ideas. At DisplayNote we've recognised this need and we're happy to announce that students can now join a DisplayNote session on a Chromebook or Chrome enabled Browser.
Joining A Session
Joining a DisplayNote session from a Chromebook couldn't be easier. Simply go to http://www.join.displaynote.com, enter your Name, Session ID and press Join Now.
Once students are connected, all teachers need to do is tap the right arrow or capture button and that sends a copy of their screen out to any connecting Chromebook devices. Teachers will also be able to share whiteboard backgrounds, images, annotations and instant messages with Chromebook devices.
For the students they can share annotations with the teacher and colleagues and capture and save any slide they might want to keep for review.
In addition, as well as connecting to a session they can also use DisplayNote for some stand-alone whiteboarding with pen tools, shapes, highlighters, drag and drop images, lines and eraser.
Windows Host
Support for the DisplayNote web client to connect to the windows host
Not all features of the windows host are supported, supported features:
Message participant
Collaborate with the participant
Send drawings and images to participant
Synch background selection with participant
Partial sync of host desktop with participant
DisplayNote Web Version 1.0
Start a standalone whiteboard with basic drawing abilities:
Pen tool
Draw rectangles
Draw Ovals
Highlighter
Line tool
Add images
Erase all objects
Undo erase all objects
Connect to a DisplayNote windows host (2.2.66 or higher)
Get updates of the host screen when the host changes slides or when the host adds an object to the slide for the first time.
Receive all drawings and images added by a host
Message the host and receive messages from them
Collaborate with the host and other users connected to the session
Download an image of the current screen
Want to stay in the loop?
Keep up-to-date with everything DisplayNote – including new releases, job openings, and customer giveaways.
Don't worry, we'll not spam you and we'll never share your email with anyone