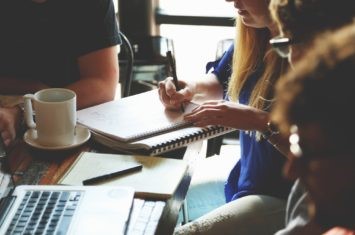 How Do Students Use Their Technology to Collaborate
DisplayNoteBlog
•
May 27, 2016
Glasgow University in Scotland recently undertook a survey among their students to see the levels of technology use and in what way their students make the most of the tools at their disposal. The results are very interesting in that there appears to be certain trends that we wouldn't have expected to see, let's highlight some of those here. How many of these are you seeing evidence of?
71.4% of students in 2013 use the internet for video chat
There is no distinction made between video calls on a smartphone using something like FaceTime or Oovoo or using a laptop webcam and services such as Skype or Google Hangouts, but nearly three-quarters of students are making video calls.
86.6% of students use their smartphones to access social networking
This figure in itself isn't that surprising, but the growth since Glasgow University undertook a similar study in 2009 is huge. '09 showed that 62.6% of students accessed social networking sites from the mobile smartphone, adding nearly a full 25% of students to that bracket, social networking in education cannot just be an afterthought, it must be built into the core of both their courses where possible and the tools that students use to enhance their productivity and to supplement their university work.
In 2009, 75.6% of students said they use technology as it will help them get better results in their subjects. In 2013 this had dropped to 48.9%.
To us that points at a a real need for an in-university solution that students can turn to that will definitively add value-for-use to their work and justify the university spending on technology to further the education process.
That's nearly 27% of students that in 4 years, have decided that technology can't help them get better results, showing a real need for a solution to present itself that students can rely on both for personal and leisure use, and to make a marked benefit to the education process.
64% of students use technology because it makes it more convenient to complete work in their subjects.
We expected this to be higher as smart devices beccome more powerful, devices are used more and courses and lesson delivery and participation becomes more centred on mobile devices.
86.2% of students use their phone/tablet to share photos
No real surprise here. Who doesn't? Interested in finding out more about DisplayNote collaboration for education?
Want to stay in the loop?
Keep up-to-date with everything DisplayNote – including new releases, job openings, and customer giveaways.
Don't worry, we'll not spam you and we'll never share your email with anyone