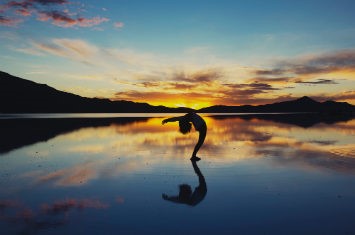 Flexible working – better to bend than to break.
DisplayNoteBlog
•
Jul 6, 2017
Towards the end of last year, BT brought out 'The Mobile Multiplier' – an excellent piece of research into what employees are looking for to make their working lives easier. It focuses on mobile working, but includes stats around flexible working, communication and collaboration that we found really interesting and, in turn, would like to share with you. The first blog in this series will focus on Flexible Working.
We all want to be more flexible.
Flexible working brings with it numerous benefits. For employers, there's increased employee morale, engagement and commitment. For employees, there's the flexibility to meet personal or family needs avoiding traffic and the stress of commuting (as well as fuel costs) and it can help reduce employee burnout.
So it comes as no surprise that found that 67% of workers believe being able to work on the move, at home and flexibly, through good technology, is more important to them than being offered a company car.
A company car is a great benefit, but think about it. If employees were simply provided with the right tools for flexible working, they wouldn't be stuck in traffic, incurring fuel and insurance costs, or wasting valuable 'working' time. Arriving in the office at 9.10am (traffic was a nightmare), starting up the laptop (oh great, installing updates), catching up with Karen about her holiday last week (lucky duck), and finally settling down to start work at 9.30am would be a thing of the past. If employees work from home, a 9am start means a 9am start.
And equally as importantly, they could finish work on time, and not need to spend 90 minutes in rush hour traffic to get home. It also removes social pressure and a lot of sitting needlessly to show you are the last one out (even though you're surfing the web for cat litter).
No wonder the research found that flexible working is the top choice of 76% of employees for a benefits package in an ideal employer. Providing flexible working allows companies to attract more talent.
Be stubborn about your goals. Be flexible about your methods.
Making the move away from a traditional working environment can seem scary for some employers who are worried about the negative impact it could have towards their businesses bottom line. But it doesn't have to be a daunting task.
Creating a flexible working environment for your employees doesn't mean a drop in their performance. In fact, it can actually improve work performance, reduce absenteeism, and lower employer turnover. It helps employees on the move too – whether they're working from home, at a meeting, or at a conference, they can connect with their colleagues and collaborate on projects.
If you're considering a flexible working strategy for your organisation, there are a number of tools available to help you provide effective flexible working. Wireless presentation systems being a fundamental one. We've put together a helpful infographic highlighting the 5 must-have features of a wireless presentation system to help you get started.
We change our tools and then our tools change us.
Here at DisplayNote Technologies, we have offices based in Northern Ireland and Spain and we need to connect with customers and partners in different time zones, so it's imperative that we're flexible. We also recognise that work is what you do: not where you are.
For us, having a flexible working environment is necessary to our businesses success, but we need to make sure we have the right technology to support it.
It's for that reason that we built Montage, a wireless presentation and collaboration solution that allows anyone, anywhere, from any device, to connect to a meeting, share content and communicate with their colleagues via video and voice.
Montage allows you to extend the four walls of your office to the four corners of the world (ok, the world doesn't technically have corners, but you know what we mean).
Being able to share content with colleagues, and talk them through projects via video conferencing is the next best thing as everyone being in the same office. It offers much more flexibility, and meetings are more efficient as employees can give feedback and ideas in real-time. It also prevents meetings from being postponed or cancelled just because someone isn't in the office to attend as they can attend from anywhere, at any time!
Final Thoughts.
A lack of flexibility in the workplace can be detrimental to businesses. It kills employee morale, commitment and creativity, and negatively affects work/life balance. The working world is moving towards a more flexible workplace. The number of 'traditional' office settings are decreasing. It's much better to bend than to break, so if you don't have a flexible working policy in place already, it's time to start thinking about one.
When considering flexible working, you don't necessarily need to implement a complex, expensive solution. Sometimes a smaller change, like implementing a wireless presentation system, will transform your organisation.
Next Steps…
To see our collaborative solution Montage in action, book a demo now!
Want to stay in the loop?
Keep up-to-date with everything DisplayNote – including new releases, job openings, and customer giveaways.
Don't worry, we'll not spam you and we'll never share your email with anyone