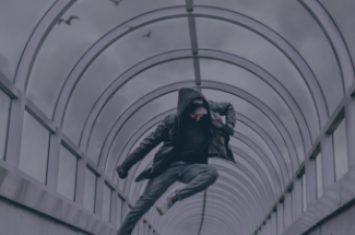 3 ways to make your business more agile.
DisplayNoteBlog
•
Aug 8, 2017
Today's business world is moving at what seems like breakneck speed. Customer demands are changing rapidly, products seem to come and go, the Facebook mantra of 'move fast and break things' is replacing the longer, traditional development cycles.
More than ever before it's crucial that ideas are developed faster and customer needs are served quicker.
Agile approaches help teams respond to unpredictability through incremental, iterative work cadences and empirical feedback.This is why agility is so important. It's about loosening control, and being able to adapt quickly to customers' needs.
Not sure where to start? We'll discuss 3 ways to make your business more agile.
1. Break down collaborative silos
According to an article, IT Managers are struggling to cope with the sheer proliferation of software, systems, and applications that purport to help workers with collaboration. Most departments and functions seem to have existing vertical systems, but at the same time, many exciting new applications have emerged on the scene recently that are appealing to all departments. However this trend is creating a lot of collaborative silos, where participants and their information are trapped. We have an urgent problem with our collaboration tools not talking to each other, and this needs to be addressed in order for companies to be successful. If all departments can collaborate easily, without the silo barrier, this allows for better agility in your business.
2. Ad hoc meetings
These are crucial in business. And they don't need to take up a lot of time. With wireless presentation systems, an engineer, for example, could present to his colleagues a tricky problem he's come across. He can cast his problem up to the main display, colleagues can quickly make annotations, and look to solve. A major factor of being agile is to be able to have ad hoc meetings. Collaboration tools, such as Wireless Presentation Systems encourage agility. Our solution Montage, is so simple to connect to – it only takes 20 seconds to start a video call, and share your screen, no matter where you are. A remote Sales person wants a quick catch up with Marketing about a certain brochure, for example, they can connect to Montage, share content, and talk through it, quickly and easily.
3. Improve the speed of decision-making
Decision-making is one of the major factors that can hold back projects. The plan is sitting, ready to be actioned, but you need to gain approval from a member of senior management. This involves documenting the idea from start to finish, sending it to the senior manager, and scheduling a call to talk them through it. Even after this, the senior manager will probably want a bit of time to read through the documents themselves, before making a decision. To become more agile, and more responsive to customers' needs, companies should focus on improving their decision-making process, making it as swift and nimble as possible. One idea is to build a culture where it's ok to make a mistake, as long as there are learnings. It's the fear of failure that paralyses companies. Another idea is to have the decision-maker involved in the idea from the beginning. Since our solution Montage encourages ad hoc, efficient meetings, the decision-maker can join the discussion very easily. If they are unavailable to join, Montage allows participants to save content to their device, for quick and easy sharing, so the information can be sent via email to the decision-maker, along with any suggestions or feedback from other members of the meeting. This helps drive the idea forward, and gain approval quickly.
Final Thoughts
In order to be more agile, you need to adopt a more agile culture, and support this with the tools and technology that enable agility. For example, a wireless presentation system for easy and quick content sharing, better decision making, and a faster flow of ideas.
We need to be able to communicate easily with other departments, join a meeting with one minute's notice, and connect with remote employees. This all helps with adapting to customers' needs, and keeping ahead of the competition.
These 3 ways to make your business more agile, can all be achieved with a Wireless Presentation System.
Want to stay in the loop?
Keep up-to-date with everything DisplayNote – including new releases, job openings, and customer giveaways.
Don't worry, we'll not spam you and we'll never share your email with anyone