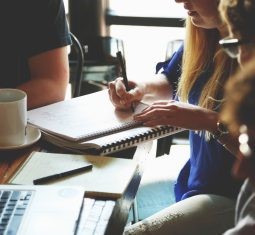 Montage wireless presentation system debuts at World of Learning.
DisplayNoteBlog
•
May 27, 2016
The Montage team were in Birmingham, England for the annual World of Learning exhibition, bringing together the biggest and best of learning technologies. Held at the NEC, this was a chance for us to get the Montage box out of the building and in front of learning technology professionals.
The response was positive. As we move from final testing to release, this was a great opportunity to those who experience, first hand, the bottlenecks to successful presentation delivery, problems with remote collaboration and the detrimental effect of unproductive learning spaces.
A few take homes from the show and food for thought as move towards release:
How do we make collaboration more immersive?
Is some level of video confencing just expected now as we engage with teams across locations?
How do we further blend the physical and virtual world?
As in how we bring together the physical meeting space and the components in it with the virtual world of what exists on our devices and the cloud.
Want to stay in the loop?
Keep up-to-date with everything DisplayNote – including new releases, job openings, and customer giveaways.
Don't worry, we'll not spam you and we'll never share your email with anyone