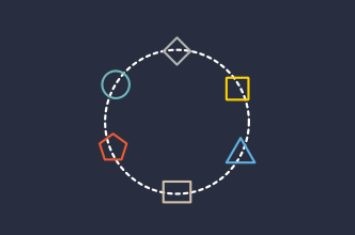 Montage for guests , no admin permissions? No problem.
DisplayNoteBlog
•
May 14, 2018
At DisplayNote, we're all about making meetings better and more collaborative. Collaborative meetings shouldn't end with the organisation and its staff – it should also extend to any guests who may come in to meet. Collaboration shouldn't stop because of IT policies or network permissions.
IT policies.
IT policies are incredibly important for security purposes. They minimise the risk of data leak or loss, they protect the organisation from "malicious" external and internal users, and they help ensure proper compliance.
Due to these increasingly restrictive security settings and changing antivirus applications, some users within many organisations have difficulty installing apps or clients.
Employee collaboration.
In larger organisations, staff often need to submit a support ticket to their IT department, in order to install apps or programs. If staff members are called into an impromptu meeting, they can connect and collaborate instantly, without needing to delay the meeting by calling for IT support.
In some organisations, IT policies are so restrictive, that employees cannot install anything on to their work devices. This proves extremely difficult when it comes to collaborating and communicating via a wireless presentation system. Most solutions on the market require you to install an app, or plug in a dongle.
At DisplayNote, we already have a solution in place for this – and that is joining a Montage meeting via Chrome browser. However, we really want to amp up the user experience and quality for guests, so we've created a new standalone client for Windows.
The Montage guest app.
The Montage Guest app is an .exe file that doesn't require installation on a user's device. This is perfect for users, who do not have admin permissions to install a native application. It sits on their device, just like a file or document would, and they can simply remove it if they need to.
The Montage Guest app can be accessed via www.joinmontage.com – it can also be saved on to a USB for future use, or to share with any other users, quickly and easily.
Guest collaboration.
Guests most likely won't have the admin permissions required to install an app on to their device (by guests, we mean all of those people that can't get on the corporate LAN – customers, suppliers, agency staff and more).
This causes barriers to collaboration, and it's not a barrier that many vendors put on their priority list.
With the standalone client, guests can easily contribute to meetings, and share content with ease.
Features of the Montage guest app.
.exe file that doesn't require an install
No permissions required to run this file. Ideal for staff in large organisations with restrictive IT policies and for guests.
Allows users to connect to a meeting, share their screen and collaborate on content.
Remains as a file on your device, until you choose to remove it.
Users can also join Montage via:
Windows application
iOS application
Android application
Mac application (NEW!)Join a Montage meeting via dedicated Mac clientShare your screen to a Montage meetingShare content, links, files, and videosConnect with your webcam and microphoneAnnotate onto the presenter's screenCapture and save screen grabs of the meeting
Join a Montage meeting via dedicated Mac client
Share your screen to a Montage meeting
Share content, links, files, and videos
Connect with your webcam and microphone
Annotate onto the presenter's screen
Capture and save screen grabs of the meeting
Chrome browser
Airplay
The new Montage Guest app helps ensure that no one is excluded from sharing content and collaborating in meetings.
Want to stay in the loop?
Keep up-to-date with everything DisplayNote – including new releases, job openings, and customer giveaways.
Don't worry, we'll not spam you and we'll never share your email with anyone