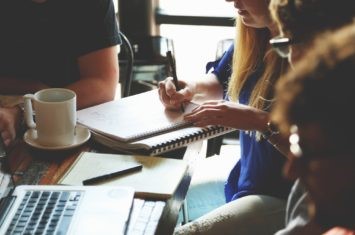 Introducing Montage 2.2
DisplayNoteBlog
•
Aug 16, 2017
The summer months may be a quiet period for some, but at DisplayNote Technologies we've been working hard to bring continued updates to our Montage Wireless Presentation System.
This release sees the addition of a media player that makes it possible for a meeting attendee to go to the web, or their desktop, choose a video and watch it on the main meeting room display without any lag or latency.
We've also continued to work hard at improving the audio experience and simplifying how offline users can connect.
As with every release, stability improvements are front and centre and a few pesky bugs have been zapped.
Media Player
A new media player has been added to the Montage unit, allowing meeting attendees to:
• Select video files from the web, desktop, or USB, and share directly from Montage to the main display (Windows app or Chrome Browser only).• Select a webpage from the web, desktop or USB, and share directly from Montage to the main display (Windows app or Chrome browser only).
This ability to share media directly from Montage eliminates lag and latency. The whole encoding>transmitting>decoding cycle is eradicated, and you can ensure the media you're sharing is the best possible quality.
Audio
2.2 sees enhanced audio using new libraries on both, the client and the server. This results in clearer, cleaner audio throughout the meeting, reducing echo and improving quality and clarity.
Can connect offline and online via iOS and Android apps
This update makes it even easier to connect to a session especially if your device is offline. The iOS and Android apps can now connect locally to a meeting without the need to have access to the internet. Previously this was only a feature with the Windows App, but we are delighted to extend this benefit to iOS and Android devices as well.
Join across complex networks offline
It is now easier to connect to a meeting, or across more complex networks (or sub-domains) without the need to have access to the internet. The device's IP address is hidden within the meeting ID, allowing for easy connection, even without access to the internet.
Name Change
To make it easier for device discovery, Montage 2.2 allows you to change the name of the Montage unit,allowing the Airplay and Network name to be the same. For example, instead of "Montage – 5c5a" you could now call it "Montage Boardroom".
Next Steps
Want to experience these updates for yourself? Contact us for a free trial of Montage software, and see how it can increase productivity during your meetings.
Or book a Montage demo!
You may also be interested in our blog 5 Steps to successful deployment of Wireless Presentation Systems.
Want to stay in the loop?
Keep up-to-date with everything DisplayNote – including new releases, job openings, and customer giveaways.
Don't worry, we'll not spam you and we'll never share your email with anyone