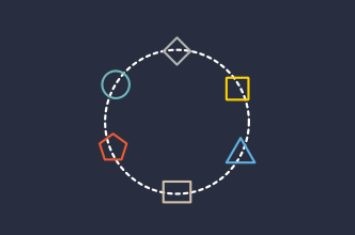 Customer Story: How The Ortus Group are increasing productivity with Montage.
DisplayNoteBlog
•
Nov 15, 2017
The Ortus Group chose Montage to increase the productivity in meetings, and improve collaboration across their organisation. With almost 30 years' experience, The Ortus Group are a social enterprise that aim to assist entrepreneurs at any stage of their business journey.
With staff of 560 based across 4 sites and remote workers, spans three key divisionsareas: Property Services, Business Services, and Language Services, based in Belfast, Northern Ireland.
As part of an ongoing drive to create a more efficient and productive workforce, The Ortus Group continually look at ways of improving collaboration with teams across the organisation.
During a review of how information flowed across the organisation, the Ortus Group discovered that remote workers found it difficult to connect with on-premise meetings, and to share content during those meetings.
Driving collaboration and innovation across the organisation
To help make working more connected, promote collaboration, and drive innovation across the organisation, The Ortus Group deployed the Montage Wireless Presentation Solution into their main meeting spaces.
"This is a great solution to use. For us, it's been a really straightforward process. The Montage team came out and demonstrated the product and we could use it straight from the beginning. It's effective, user friendly, and definitely helps team and company communication". Seamus O'Prey, CEO, The Ortus Group.
Montage has made it easy for employees to come together, and share ideas. With multi-person screen-sharing, they can collaborate on projects much more efficiently.
Two-way annotation allows for innovation to flourish, in real-time, and the solution as a whole supports the organisation's BYOD initiative.
The ease of set-up was a huge bonus – staff at The Ortus Group find the solution very easy to use, and because of the seamless switching between presenters, they no longer have to waste time searching for cables or adapters to connect their device and share ideas.
"The ability to jump between peoples' presentations easily and share files is very useful for us. The ease of setup was a huge bonus – this system is very user friendly. It's easy to set up and definitely helps improve team communication". Seamus O'Prey, CEO, The Ortus Group.
Breaking down barriers
The Ortus Group has a solution which helps their team share information and communicate more effectively. The use of Montage has helped break down the physical barriers to the sharing of great ideas.
"Montage helps us bring our people together, share information, exchange ideas, and communicate more effectively". Seamus O'Prey, CEO, The Ortus Group.
Try it for yourself…
Enterprise Collaboration isn't a future trend – it's right now. And when you see the benefits of collaboration, it's not surprising.
Want to stay in the loop?
Keep up-to-date with everything DisplayNote – including new releases, job openings, and customer giveaways.
Don't worry, we'll not spam you and we'll never share your email with anyone