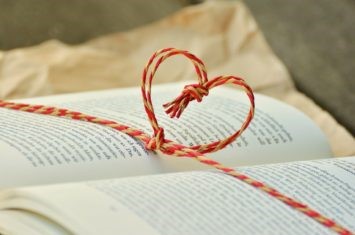 Our collaboration digest. 10 most popular posts in one place.
DisplayNoteBlog
•
Mar 6, 2017
Want to know whiteboards are changing forever? Why collaboration can be so damn complicated? Or discover ways to make sure your meetings aren't a huge waste of time? Well, you're in luck. We present to you our top 10 blog posts of the last few months.
1. Killer Feature that Makes your Large Format Display More Collaborative.
A must for product managers, we have a run down on how to make your interactive flat panels more collaborative (and used more). http://blog.displaynote.com/blog/make-your-large-format-display-more-collaborative
2. Why Collaboration Is So Damn Complicated.
Everyone talks about collaboration being the silver bullet that solves all ills, like it's an out of the box fix. But it's hard, harder than ever and here's why…http://blog.displaynote.com/blog/why-collaboration-is-so-damn-complicated
3. Immersive Group Collaboration: What Is It & Why Should You Care?
If you're in the business of making it easier for people to work together, then there's a chance you might have come across the term Immersive Collaboration in 2016. Certainly this is a term you're going to be hearing a lot more of in 2017. http://blog.displaynote.com/blog/immersive-group-collaboration-what-is-it-why-should-you-care
4. Increasing Productivity in Enterprises via Effective Collaboration
One of the core objectives of any organisation is to increase productivity. This post will look at some real world productivity problems with some practical advice on how to solve them.
http://blog.displaynote.com/blog/increasing-productivity-in-enterprises-via-effective-collaboration
5. The Walls Are Alive -Why Next-Gen Whiteboards Are Taking Over
Next generation whiteboards will enter meeting spaces rapidly, systems that allow teams to project, share content, co-create, co-edit and include remote users. We shine a light on the 6 things you should look for in a collaborative whiteboard. http://blog.displaynote.com/blog/the-walls-are-alive-why-next-gen-whiteboards-are-taking-over-the-workplace
6. Thirteen Words & Wireless Collaboration Increased Our Sales Leads by 30%
An inside story looking at how using a wireless presentation system helped us achieve 30% more sales leads. http://blog.displaynote.com/blog/13-simple-words-wireless-collaboration-increased-marketing-leads-by-over-30
7. Eleven Ways to Use A Wireless Presentation System in Your Organisation
If you've made the investment in a wireless presentation system, you'll want to put it to good use right?
Here, we show you how. http://blog.displaynote.com/blog/11-ways-to-use-a-wireless-presentation-system-in-your-organisation
8. Five Reasons to Embrace Huddle Rooms.
There are over 50 million (yes 50 million) Huddle Rooms in use across the enterprise. Here's why they're some popular.
http://blog.displaynote.com/blog/5-reasons-to-embrace-huddle-rooms
9. Screensharing: Is this the most important tool in business?
Under an avalanche of tools for business, we ask the question: is the simple screen-share the king of them all?
http://blog.displaynote.com/blog/screen-sharing-is-this-the-most-important-tool-in-business
10. Ten Habits That Will Increase Your Personal Productivity
People who manage to achieve daily goals have not found a secret sauce, they help themselves accomplish more by following several simple habits to increase their own productivity. We give you ten pocket sized, ready to use tips to getting.more.stuff.done.
http://blog.displaynote.com/blog/10-habits-that-will-increase-your-personal-productivity
Next Steps…
Liked what you read? Sign up for our monthly newsletter and get tips, take-homes and insights right into your inbox.
Want to stay in the loop?
Keep up-to-date with everything DisplayNote – including new releases, job openings, and customer giveaways.
Don't worry, we'll not spam you and we'll never share your email with anyone