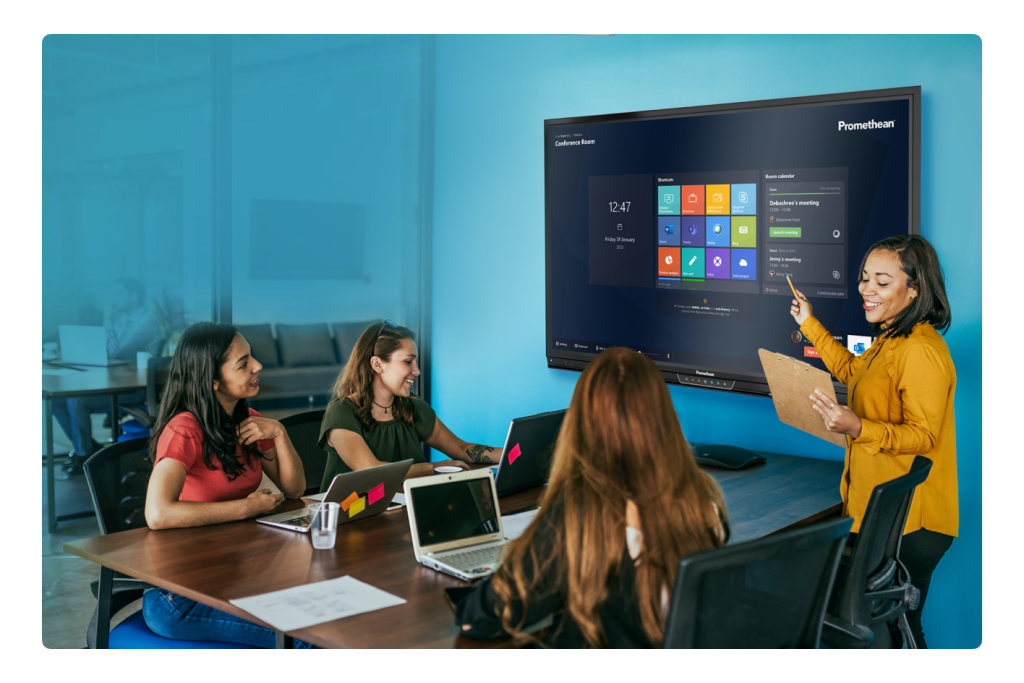 Promethean adds Launcher software to their interactive displays to drive meeting room simplicity.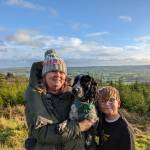 Sara Dalzell
•
Aug 3, 2020
Promethean has been dedicated to deepening learning and enhancing collaboration with their successful interactive displays, be that in the classroom or meeting space, for more than 20 years.
Today, Promethean is taking that experience to the next level with their new ActivPanel ™ Titanium Pro for the Workplace, and we're proud to announce that each display comes with a one-year license of DisplayNote Launcher, our next generation app launcher for meeting spaces.
Over the coming weeks, we'll be sharing more information on a new bundle of best-in-class tools from Launcher, Promethean and Yamaha that enhances engagement and accelerates productivity.
"DisplayNote's mission has always been to make the sharing of information and ideas easy as possible", said Paul Brown, CEO of DisplayNote. "To partner with a company like Promethean, who shares a lot of the same values as us, feels like a very logical step, and we're looking forward to simplifying meeting spaces together with them".
The combined power of Promethean ActivPanel Titanium Pro and DisplayNote Launcher software, meeting spaces will become simpler and more productive, here's how:
One–touch meeting join
Launcher's room calendar picks up scheduled calls and meetings, saving precious time, so all you need to do is start or join a call with the simple press of a button.
Launcher integrates with Microsoft Exchange or Google Calendar and supports the most popular video conferencing tools like Zoom, Teams, Skype for Business, GoToMeeting, Google Meet, Lifesize, and Webex.
<strong>Launch callstrong>s from your mobile
Start calls safely and in seconds with the Launcher mobile app: Wirelessly connect to the display, launch the call via the mobile app and that's it. You don't have to touch the display, tap on a tabletop console, or even get off your seat.
Hassle–free sign–in to access your calendar and files
Sign in to Office365 via the Launcher mobile app to start video calls directly on the meeting room display with one touch, and you can also access your OneDrive files via the display while you're signed in.
Launcher mobile app is compatible with iOS and Android devices and is available for download on the Apple App Store and Google Play Store.
Works with the tools you already use
Launcher's focus is straightforward: Simplify the meeting room.
This means making it easier for you to use any program you need to collaborate and get things done without technology getting in the way. Thankfully Launcher has you covered as it works with the world's most popular collaboration and productivity tools.
Why not try Launcher for yourself?
About DisplayNote
DisplayNote was founded in 2012 to simplify how people present, share, and collaborate on content in meeting spaces and classrooms.
DisplayNote Launcher
Ed Morgan, COO
eddie.morgan@displaynote.com
About Promethean
Promethean is a true partner for educators and innovators with more than two decades helping people learn and grow together.  We believe collaborative discovery is at the heart of the learning experience. Our award-winning interactive displays and lesson delivery solutions transform learning and workspaces into creative, connected environments to foster collective success. With headquarters in Seattle, WA, and offices worldwide, Promethean is a member of the NetDragon Websoft Holdings Limited (HKSE: 0777) group of companies.
Visit us at www.prometheanworld.com
Want to stay in the loop?
Keep up-to-date with everything DisplayNote – including new releases, job openings, and customer giveaways.
Don't worry, we'll not spam you and we'll never share your email with anyone