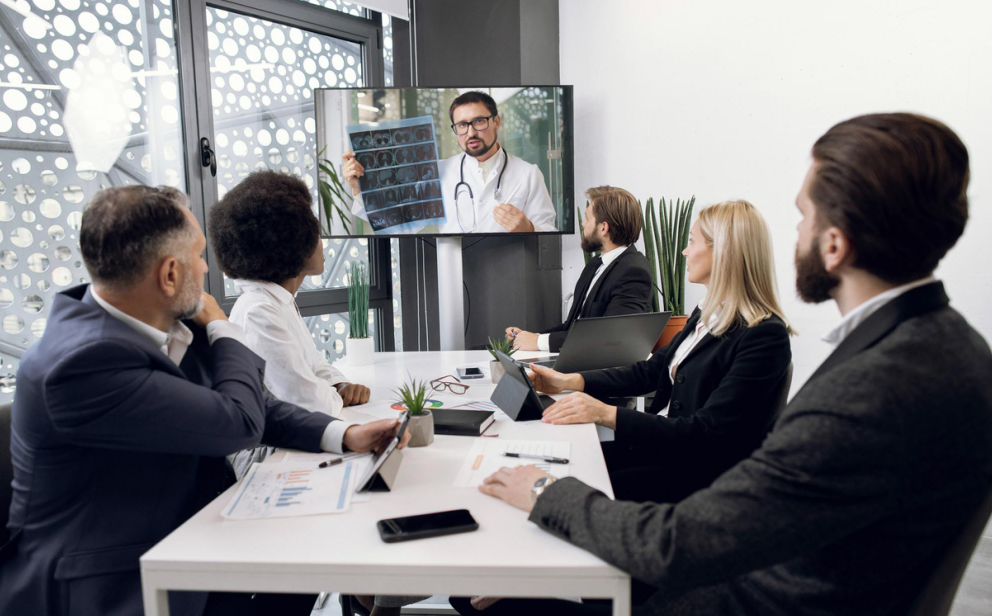 NHS Sector Report: How to prepare collaboration spaces for hybrid meetings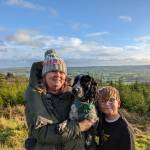 Sara Dalzell
•
Dec 20, 2022
In this article, we look at the rise of hybrid meetings in the NHS and how spaces can be easily upgraded to accommodate both in-person and virtual attendees.
Why are we seeing more hybrid meetings in the NHS?
During the pandemic, many of the support staff in our hospitals were forced to work from home at least partially to reduce the spread of the virus and maintain services. Many health trusts found themselves turning to the aid of video calls to support staff collaboration and facilitate patient appointments more safely during these restrictions.
According to Metrigy's Unified Communications Research Report for 2021-22, outside of the public sector, only 20.5% of companies plan to bring their employees back to the office full-time. However, this trend seems to be one that could apply to NHS organisations as well. Despite the easing of social restrictions and a return to more familiar ways of working in the last 12 months, many of these staff continue to be placed on rotational work patterns to reduce mass infection and ensure continued service.
Furthermore, at the end of 2021, the NHS launched a People Plan, which centres around the mission statement of: "More people, working differently, in a compassionate and inclusive culture." As an organisation, they have committed to offering more flexible, varied roles and opportunities for different types of flexible working for staff. They state a desire to become a more flexible, modern employer in line with other sectors, allowing them to retain and attract new talent.
This plan is comprised of four core pillars:
Looking after employees – with quality health and well-being support for everyone
Fostering a sense of belonging in the NHS – with a particular focus on tackling the discrimination that some staff face
Finding new ways of working and delivering care – making effective use of the full range of people's skills and experience
Growing for the future – how they recruit and keep people and welcome back colleagues who want to return.
If thoughtfully implemented, hybrid working can actively contribute to each of these pillars – particularly when it comes to staff inclusion and parity. However, for this to work successfully, digital infrastructure and collaboration spaces need to be set up to accommodate both hybrid working and hybrid meetings. A hybrid meeting refers to those with a mix of both in-person and virtual attendees and often relies on video conferencing tools.
How to make NHS meeting spaces hybrid-ready
Make everyone seen and heard
Meeting spaces need to be equipped to accommodate both in-person and virtual attendees, and a high-quality image and display are essential. Modern HD cameras resolve the 'fish-eye' problem of traditional video cameras and give remote participants a more natural viewing experience. Some can pivot to automatically detect who's speaking in the room, to keep the presenter as the focus.
It's also important that the room is configured to give virtual attendees the best view of the room and who's speaking. If not, it's worth reconfiguring the seating plan to face the camera and be as close to the microphone as possible; it'll create a more natural meeting experience for all involved.
Simply seeing everyone on screen isn't enough to ensure meeting equity. Being seen and being heard are two very different things when it comes to hybrid meetings. Good hybrid meetings need to ensure both for all participants.
Making your participants heard involves more than just good-quality audio. It's important to ensure that virtual attendees have the same opportunities to contribute to the meeting as those in the room. Otherwise, there's a sense of in-person attendees having more share-of-voice.
Some helpful tips to keep virtual attendees included:
Use cues and prompts when you expect remote attendees to contribute.
Speak slowly and clearly.
Share your screen so attendees can follow at home.
Leave space for questions and contributions – ask attendees one-by-one if they have anything to discuss. Interjecting into a room full of people can be intimidating when you're on a video call.
Interactive tools like live chats and polls can be useful for gathering real-time contributions.
Make it easy for staff to access video calls and essential tools
Meeting room technology needs to align with all tech levels, so it's important that all staff members feel comfortable and able to schedule and launch video calls and access the apps they need on the meeting room screen.
DisplayNote's call and app Launcher acts as a smart interface for the meeting room screen, giving room users a similar experience on the meeting room screen as they're accustomed to on their personal devices.
"The main problem I saw with alternatives was being tied to a single video conferencing solution. I was looking for a solution that would allow us to use any tool, whether Teams or Zoom or something else. I also wanted it to be wrapped into a nice interface, so users don't get confused." – Andrew Yearsley – CTO, Bishop Fleming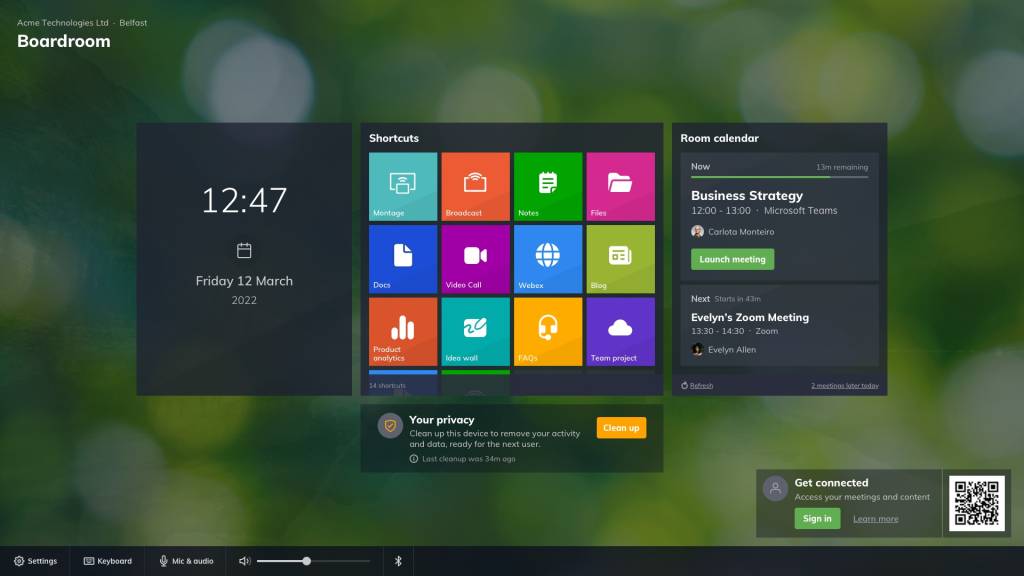 Staying secure
Due to privacy concerns around sensitive information and patient data, meeting room security is also an essential consideration. Launcher comes with an Automatic Cleanup function that allows the IT Admin to customise when and how often the meeting room screen is cleared between meetings. This removes users' data between meetings, keeping private data private.
Article first published in NHE December-22
Discover the benefits of Launcher in your meeting spaces
Want to stay in the loop?
Keep up-to-date with everything DisplayNote – including new releases, job openings, and customer giveaways.
Don't worry, we'll not spam you and we'll never share your email with anyone