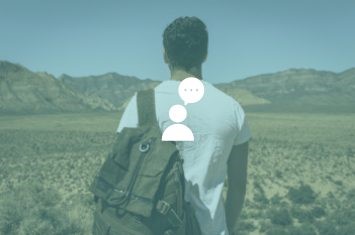 The ultimate checklist for remote workers.
DisplayNoteBlog
•
Sep 28, 2017
Flexible working is on the rise, due to technological advancement, and the need for better work/life balance. Nearly half of people expected to be working remotely by 2020.
At DisplayNote Technologies, we know this is more than a trend – it will happen, in fact, it is happening right now. And the key for organisations is to be prepared for this imminent way of working.
This is why we create solutions that allow workers to present content, collaborate and communicate, no matter where they are. We know a fully connected workforce is a happy and more productive one.
We previously discussed how to improve collaboration with remote workers, but now we want to do something a little differently, and provide you with the ultimate checklist that you need to do to stay productive.
Have a comfy and uncluttered workspace.
The thought of working from home, curled up on my sofa with my laptop sounds like bliss to me. However, the reality is probably a bit different. If you work from somewhere comfy like the sofa or beanbag in the living room, the line between business and personal time can get very blurred. It's good to set up a 'home office' (even if it's just a dedicated desk and chair) so you can draw a line between work and personal time. Having a dedicated comfortable, and uncluttered workspace will also reduce any distractions you may face.
Have all your documents ready.
Not a lot of work can be carried out remotely if you don't have access to all the information you need. Whether that's documents, files, address books, be sure you have easy and instant access to them. Whether that's gathering what you need from the office prior working from home, or utilising company tools such as Dropbox and Sharepoint, to ensure you always have access to the most up-to-date information through the cloud.
Communicate with your colleagues, and maintain rapport.
One of the main downsides to working remotely is the lack of interaction and engagement you have with your colleagues. It's very common for remote workers to feel isolated and unmotivated. BUT, we now live in a hyperconnected world – we are always on, always connected! New York is known as the "city that never sleeps". I think it's now more like "the WORLD that never sleeps". With the technology available today, there is frankly no excuse for colleagues not to stay connected. Remote employees communicate heavily via email, chat, and phone calls – they miss out on bumping into someone in the kitchen, or popping to their desks for a chat, therefore they are less likely to hear information "through the grapevine". From an organisation's point of view, goals, instructions and deadlines absolutely need to be communicated clearly and very concisely to all employees, especially remote employees. It is a good idea for organisations to augment this, and bring people physically together when they can, at things like company meet ups, and events. However it's not always possible to get everyone in the same place at the same time, so effective communication tools are vital.
Collaborate with your colleagues.
These days, communication isn't enough, or sometimes it's not very efficient. If a group of people are working on a project, and one member works remotely, how do they all collaborate? It's usually a matter of emails and calls back and forth, providing ideas and suggestions, and perhaps the person working remotely needs to come in for weekly group meetings. Similarly to the point above, there is technology available to enhance collaboration between dispersed teams. Tools like Sharepoint are useful to save content that everyone can access. Wireless presentation solutions are great tools to allow teams to come together, no matter where they are, and share content, ideas, and suggestions in real time. Which brings me to my next point…
Request appropriate technology.
If you work remotely, then technology, or lack of, shouldn't hinder you. You should be able to complete your work in the same way as if you were in the office. A laptop or tablet, and stable internet access are vital for this. You also need to be able to communicate and collaborate with colleagues, and sometimes a telephone or video conference just isn't good enough. What happens when you want to present content alongside a video call. And view someone else's content as well? Luckily, wireless presentation solutions as mentioned previously, allow for this. Remote workers can join a meeting, present content, view other attendee's content, and collaborate, all in real time. They can also activate video and voice, so that they feel they are in the same room as everyone else. One of the key things to remember about great technology, is that you forget it's even there. It just works in the background, and allows you to get stuff done.
Final thoughts…
Stick to this checklist, and as a remote worker, you will have the foundations you need to work productively and effectively. Flexible working isn't a trend, nor is it the future. It's happening right now. And flexible working needs flexible technology solutions.
Want to stay in the loop?
Keep up-to-date with everything DisplayNote – including new releases, job openings, and customer giveaways.
Don't worry, we'll not spam you and we'll never share your email with anyone