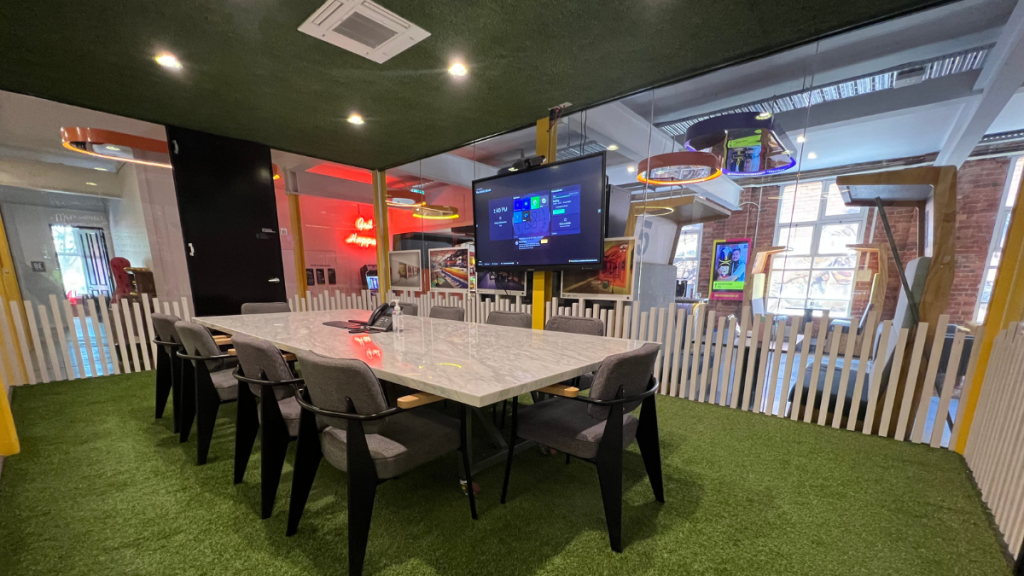 +
DisplayNote's innovative meeting space technology brings digital confidence and meeting room freedom to Funlab
Australian entertainment organization, Funlab, uses Launcher to unlock meeting rooms from single vendor video conferencing.
Funlab is Australiasia's largest fun company provider, operating 47 businesses with 1700 employees internationally.
"We create spaces where guests have the freedom to connect – with each other, with their inner kids, with the adult who still deserves to play in worlds that are bursting with their own kind of colour."
With seven busy meeting rooms in their Melbourne head office, Funlab staff (aka Motherfunners) rely on video calls for communication with their many suppliers worldwide.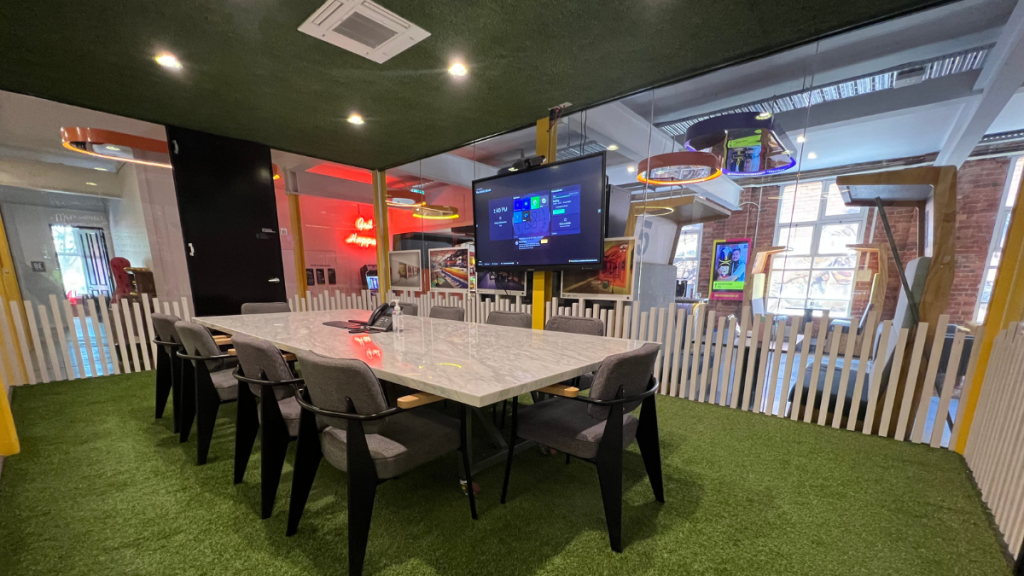 The Challenge
As Funlab's IT Network Administrator, a key role of Khuong Lai's is to bring technical innovation to the company. With Funlab staff essentially tied to Google Meet, video calls were time-consuming, difficult to arrange and often involved helpdesk support. Khuong's focus therefore turned to ensuring meeting spaces elevated communications and allowed users the freedom to utilize all video-conferencing solutions.
"If a colleague wished to use a different video-conferencing platform, it inevitably meant tech support was required before the meeting to connect laptops and screens with HDMI cables. There were many complaints."

Khuong Lai, IT Network Support, Funlab
Solution
After searching for a solution that would make connecting to video calls across all platforms simple for his users, Funlab moved quickly from trial to installing Launcher across their meeting space screens in their Melbourne support office. A process Khuong describes as "straightforward."
"It looked like exactly what I was searching for, with a simple-to-use interface that allows room users to just walk in and tap whichever tool they wish to use. There's nothing else like it and that's what drew me to it."

Khuong Lai, IT Network Support, Funlab
Results
With Launcher software added to their meeting spaces, rooms are always set up and ready for users to join video calls across any platform. Khuong reports that users no longer need support from Helpdesk prior to their meetings, lightening the load on tech support.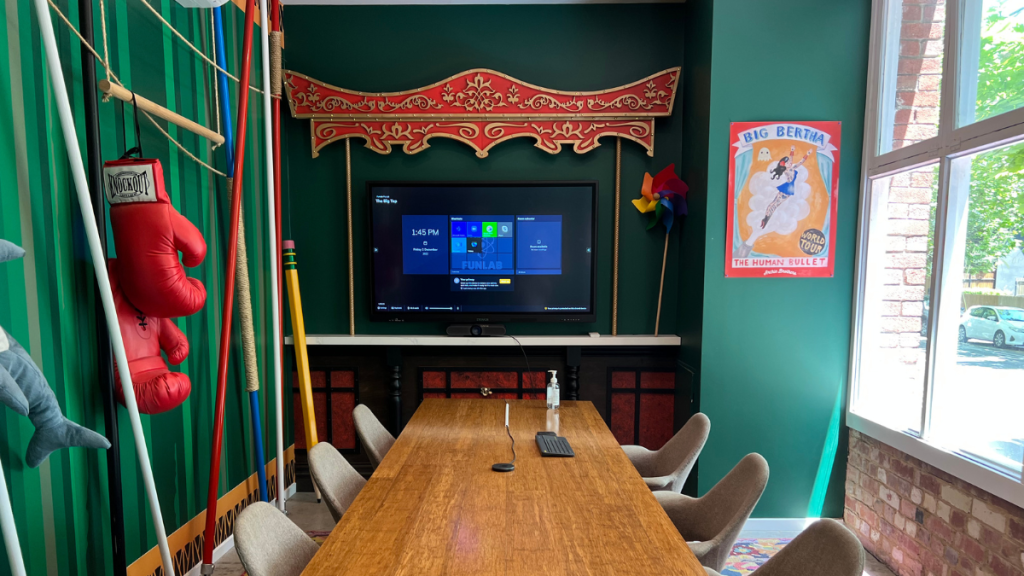 He also notes that staff are starting to gain digital confidence and technical independence as the simplicity of Launcher makes this more achievable. Whereas previously many staff would ask for support before each meeting, now they have the confidence to do it themselves as the interface makes it so simple.
"Launcher's main strength is its simple-to-use interface. It makes life easy and has helped me bring innovation into the meeting spaces. It's a great system that just works."

Khuong Lai, IT Network Support, Funlab
Discover the benefits of Launcher in your meeting rooms
Want to stay in the loop?
Keep up-to-date with everything DisplayNote – including new releases, job openings, and customer giveaways.
Don't worry, we'll not spam you and we'll never share your email with anyone