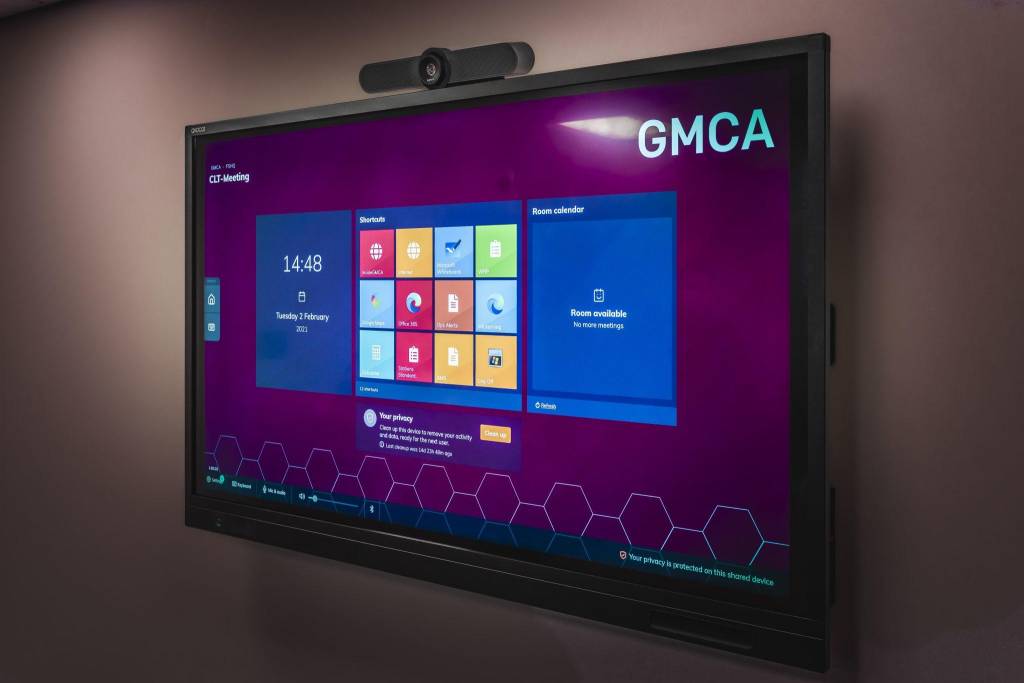 +
Enabling seamless remote communication across multiple sites with Launcher
Introduction
Greater Manchester Combined Authority (GMCA) is a government organization in the UK, comprised of ten Greater Manchester Councils and the Mayor's office. The ten councils work together on issues that affect everyone in the region, including transport, regeneration, investment, and public services like the Fire and Rescue Service.
Mark Scoales is the Digital Services Manager at GMCA. Mark and his team of 35 staff are responsible for ensuring frontline firefighters and their support staff has all the necessary tools to carry out their roles, i.e., responding to incidents and keeping citizens safe.
In 2021, GMCA installed Launcher on their meeting room screens across 47 sites. We caught up with Mark to hear how Launcher has improved communication for Greater Manchester Fire and Rescue Service.
The Challenge
When the pandemic hit in Spring 2020, Mark and his team at GMCA undertook a project to upgrade audio-visual equipment across fire stations. The desire was to increase digital functionality and improve the remote communications between colleagues across all sites.
As the GMCA communications rooms are used daily by almost 3,000 staff members, usability was essential when it came to looking for a solution.
In addition to facilitating easy access to their video conferencing tools, Mark and his team wanted to make it easy for staff to access the apps and tools that were regularly used by firefighters and their support staff.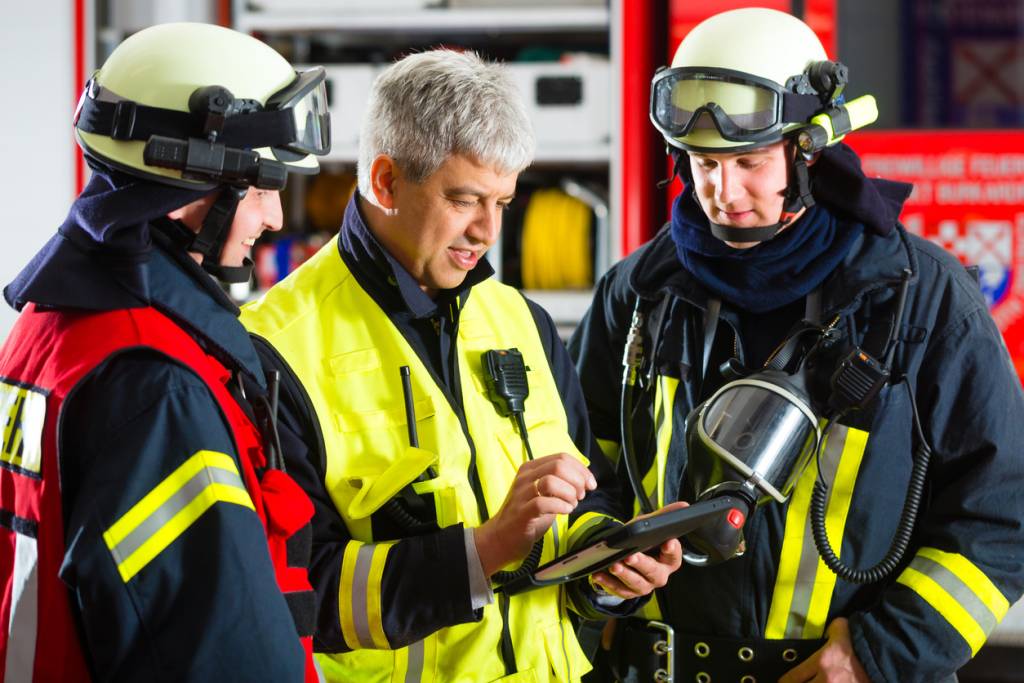 Creating a uniform environment
Firefighters rely on repetitiveness and uniformity. The layout of fire stations is uniform to ensure firefighters can walk into any station and know where to find what they need. Mark and his team were keen to replicate this uniformity on the interactive screens installed in each station's community rooms.
Before using Launcher, Mark describes the experience as being "clunky." Laptops were connected to projectors, making it difficult to create a smooth user experience across the rooms.
It was hard to manage the devices and technology in the rooms. Difficult to control what users were downloading.
We knew that if we were going to find a new way of doing things, it had to be a simple, easy-to-use solution, as this was the only way it would be adopted across the 47 sites.

Mark Scoales – Digital Services Manager, GMCA
The Solution
After going out to tender, GMCA began a project to install 65-inch interactive touch display screens in the community rooms in each fire station throughout the GMCA region. Working in partnership with Avocor and AVM Solutions, DisplayNote Launcher was installed on each screen across GMCA's 47 sites.
Used in Launcher's Kiosk Mode, Mark and his team have provided an entirely uniform experience to all users. They now have full control over what apps and tools can be accessed, keeping the screens secure.
When we discovered Launcher, there was nothing else out there that came close. With Launcher installed, we are reassured that every screen is exactly the same no matter which station you to go; the same apps and icons are always there.

Mark Scoales – Digital Services Manager, GMCA
The Results
The teams at GMCA now have one-touch access to their most frequently used video-conferencing platforms and tools across the 47 sites. And because Launcher makes the screens so easy to use, it has improved adoption, usability, and engagement with all the tools they access via the screens.
"Having a screen that looks exactly the same in every station has made a massive improvement. We don't have any issues with users not knowing how to use it."
Better tools; better training
Since installing Launcher, GMCA has noted a significant improvement in implementing training.
Previously, delivering training to each watch in every station would have taken around 2-3 months. With the upgraded AV setup, training has been delivered remotely using Microsoft Teams to 4-5 fire stations at a time, reducing the overall time.
The fire service's learning portal has also been set up as a shortcut on the screens. The firefighters regularly complete mandatory training, which they can now access through a shortcut on the screen. They now complete the training in small groups, rather than individually, which they have found to be more effective.
Mark notes the positive impact this has had on the overall organization:
Launcher has made a significant difference to how we deliver training. And because it makes the interactive displays so simple to use, our staff use it a lot. We're getting the full return on the investment of our equipment.

This is probably the best software I've seen for functionality. I would recommend Launcher to anyone. It's clean and it does exactly what it is supposed to do. In short – it's very, very good.
---
Mark also commented on the quality of support he received from the Launcher team throughout the project:
Onboarding new partners can be difficult for us. We always push the boundaries of what technology can do and what we expect as an organisation. The initial conversations we had were enlightening. Any suggestions we had, DisplayNote was happy to assist, happy to develop. This was a big positive for us.
Standardize your meeting room experience across all your spaces
Get your free 14-day Launcher trial
Want to stay in the loop?
Keep up-to-date with everything DisplayNote – including new releases, job openings, and customer giveaways.
Don't worry, we'll not spam you and we'll never share your email with anyone