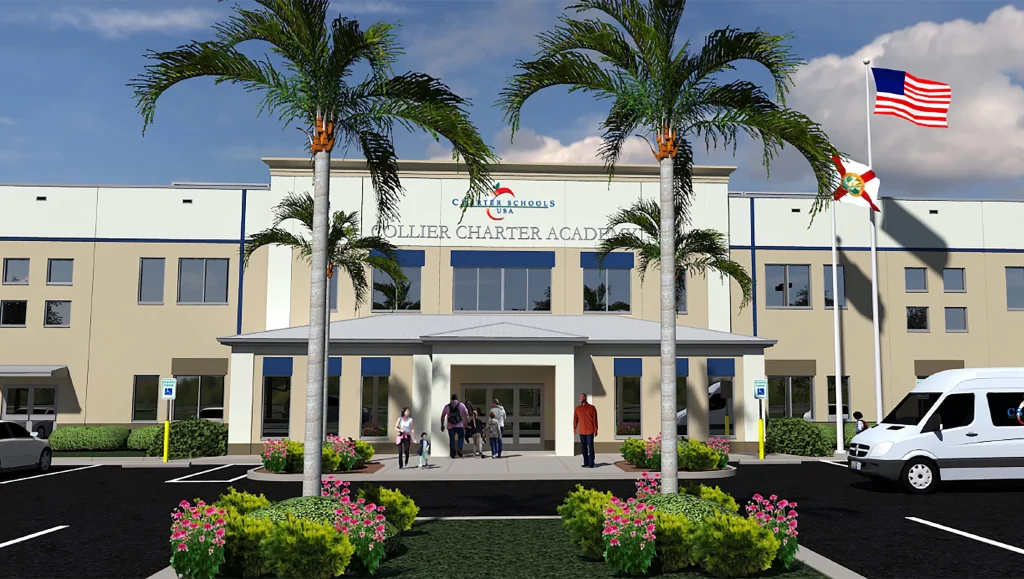 +
Supporting teacher training at Collier Charter Academy
Instructional Tech Specialist, Lauren Berry, uses DisplayNote screen sharing to support teacher training sessions at Collier Charter Academy.
Located in Naples, Florida, Collier Charter Academy is a tuition-free public charter school educating students in grades K-8. Governed by the Southwest Charter Foundation, Inc, the school is home to around 675 students and teachers.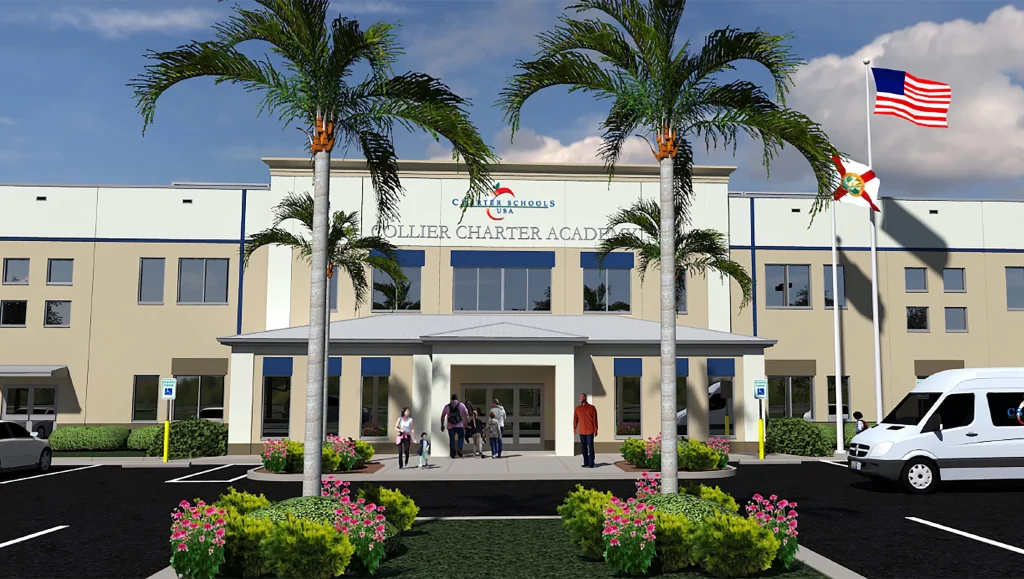 Lauren Berry is an Instructional and Tech and Innovation Specialist at the school. As part of her role, Lauren is responsible for finding ways to inspire and support innovative teaching methods through curriculum implementation while incorporating cutting-edge technology. A significant part of this involves developing a culture around the intentional use of technology in the classroom.
Supporting learning with innovative tech
In her day-to-day activities, Lauren acts as a direct trainer for teachers at the school, providing coaching and support on all tech-related matters. For Lauren, it's essential to maintain the balance between technology that is innovative but still supports the curriculum requirements is essential. She, therefore, looks for tools that are easy to use for the teacher, while also bringing the most value to the students.
The teacher training sessions often take place in Lauren's office. Here, Lauren uses DisplayNote screen sharing software alongside a Newline board to show teacher examples and student work and to model demos for new tech programs.
Before using DisplayNote's screen sharing tool, Lauren had experienced difficulties when it came to casting her screen to the front of the room.
Connecting to the screen was hit or miss, and that's never good for someone presenting in front of a group of people. DisplayNote is much easier and always connects. Whether it's an iPhone, iPad, or laptop!

Lauren Berry, Instructional and Tech and Innovation Specialist
Making thinking visible with DisplayNote
Using DisplayNote, Lauren can easily share the screen of her device up to the front of the room – across any network. This makes it easy to visualize the various tech procedures and share training material with her teachers. It also allows the teachers to share their screens back to the front of the room, which is great for assessing comprehension and using staff as exemplars.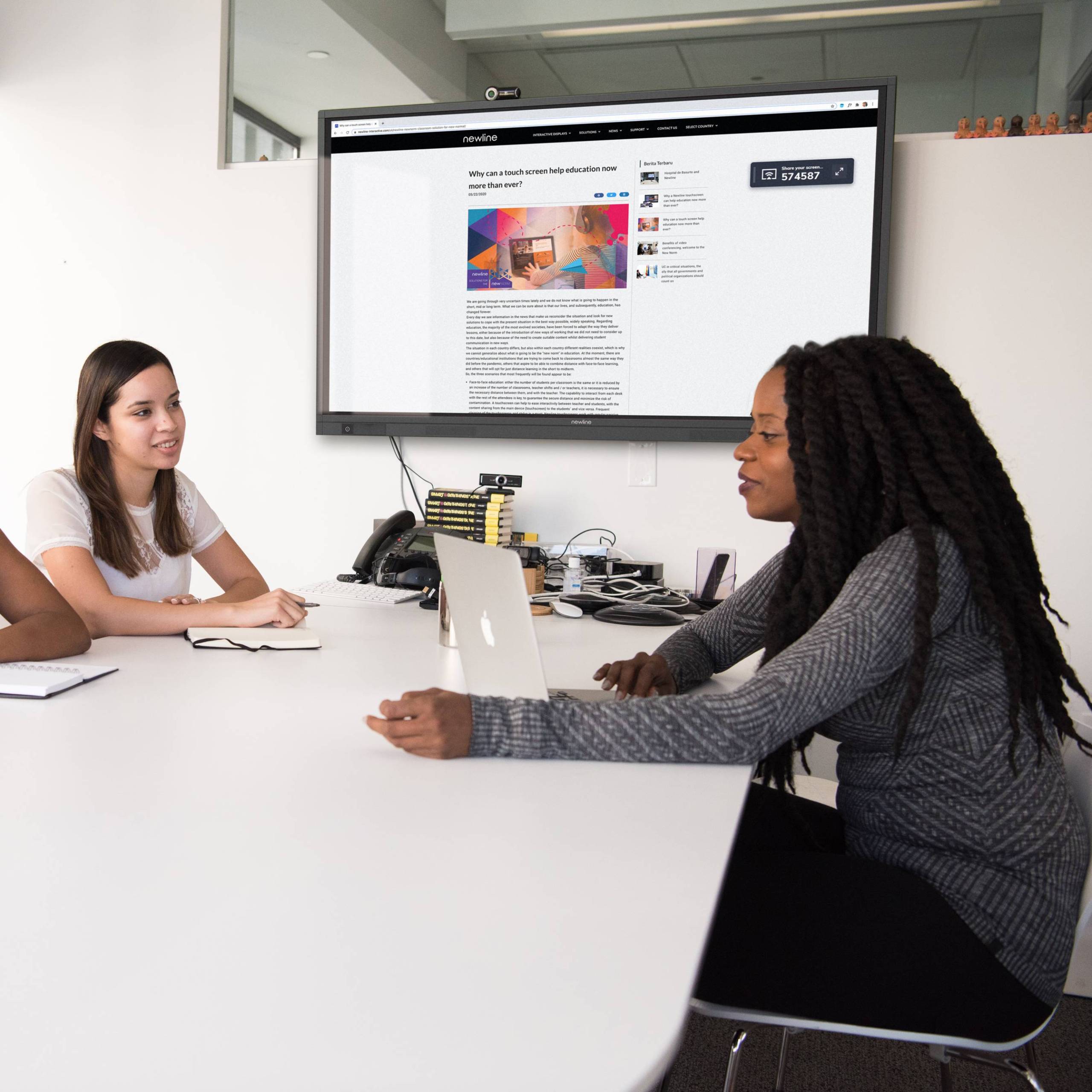 Lauren explained: "We have a team of "Innovation Leaders," whereby one teacher per grade level acts as the technology leader for their team. The innovation team helps support the other teachers by doing pilots of new tech or instructional technology. They show how it can be used both on the teacher and student side, which is captured and used as an example to the rest of the school for how they will utilize the concept in their own classroom. DisplayNote is great for this."
The ability to connect to the session from any device, whether it's the app or the web-based connection, makes it a very convenient tool for both teachers and students. DisplayNote is super simple!

Lauren Berry, Instructional and Tech and Innovation Specialist
Discover the benefits of DisplayNote screen sharing in your school
Want to stay in the loop?
Keep up-to-date with everything DisplayNote – including new releases, job openings, and customer giveaways.
Don't worry, we'll not spam you and we'll never share your email with anyone