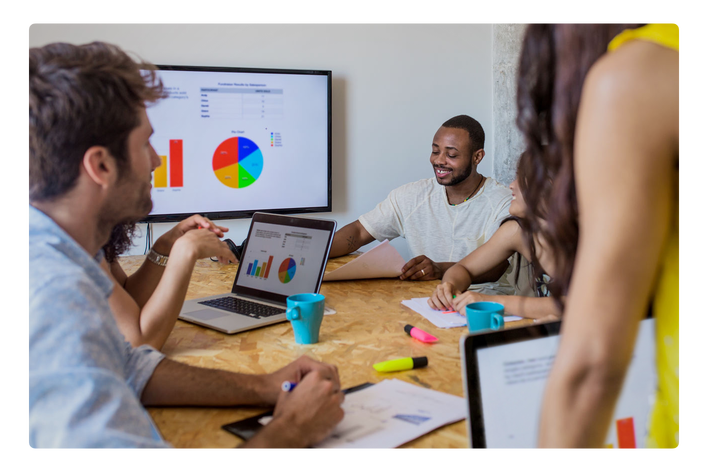 DisplayNote & Fujitsu join forces to improve meeting room collaboration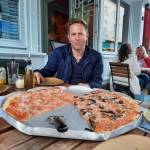 Eddie Morgan
•
Jun 24, 2019
We are delighted to announce a new partnership with Fujitsu Asia, with our wireless presentation technology, DisplayNote Montage, now being part of Fujitsu's new meeting room collaboration solution. Designed to facilitate effective and timely communication, the Fujitsu Collaboration Hub is an integrated wireless collaboration solution designed for modern offices. Powered by FUJITSU ESPRIMO G558 Mini Desktop PC and Montage, our award winning wireless presentation technology, users can wirelessly share content from any device, from both corporate network and guest network, to the meeting room display.
"We are passionate about removing the barriers to simple and effective meeting room collaboration", said DisplayNote CEO Paul Brown. "That passion combined with with Fujitsu's drive for innovation and providing best in class technology solutions, will mean huge productivity gains in meeting rooms across Asia Pacific."
Arion Luk, Executive Vice President, Fujitsu Business Technologies Asia Pacific explains:"DisplayNote brings effective solutions that fosters idea sharing, decision making and improving information flows with simplified and intuitive features, helping our commercial customers to build a creative and productive workplace."About MontageMontage is a software-first wireless presentation solution that enable meeting attendees to wirelessly cast what's on their device to a meeting room display regardless of network and device type.
Cast from PC, Mac, Web, iOS, Android
Airplay and Mircast support
In app file sharing, link sharing and whiteboard
PC back control
End to end encryption
The award winning Montage software, ensures everyone can connect and share their screen quickly and securely. It is used by some of the world's best companies to make their meeting more productive and effective.
You can read more about the partnership on the Fujitsu site:https://www.fujitsu.com/hk/about/resources/news/press-releases/2019/fbta-0624.html
Interested in working with us? Find out more about our Channel and OEM partner opportunities.
Want to stay in the loop?
Keep up-to-date with everything DisplayNote – including new releases, job openings, and customer giveaways.
Don't worry, we'll not spam you and we'll never share your email with anyone