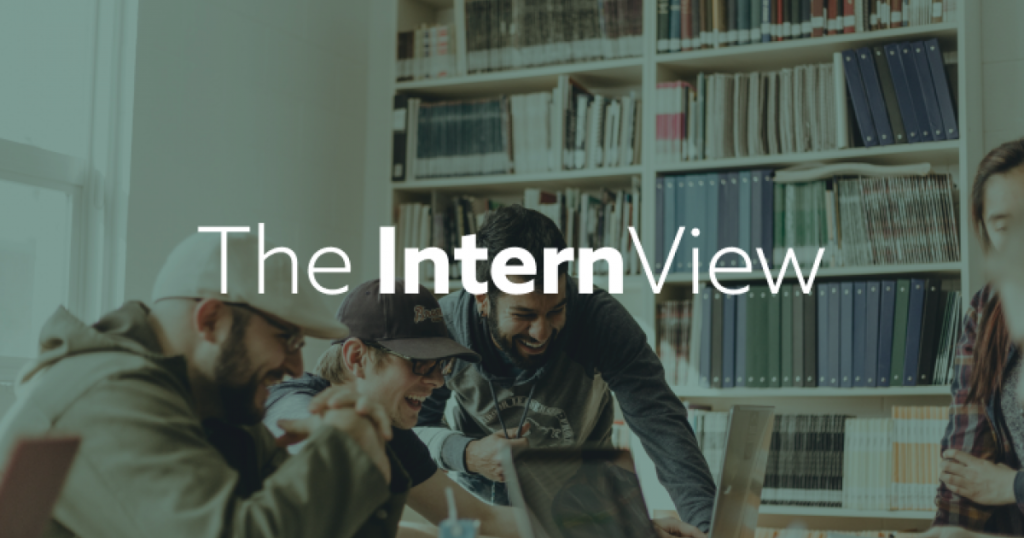 The Internview: Joe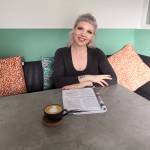 Julie Adams
•
Mar 24, 2021
Here at DisplayNote, we currently run an intern program within our engineering team. For us, it's an opportunity to gain fresh talent and perspective, a new approach to how we do things. For young professionals, it's a chance to be exposed to the industry, to get hands-on with technology and problem-solving.
We spoke to some of our current interns to find out a little more about them and their experience of the program so far (particularly during a pandemic)…Next up is Joe, who is currently working alongside our team in Belfast.
Hi there! Firstly, for anyone who doesn't know you, tell us a little bit about yourself…
Hey, my name is Joe McCallion. I am a third-year computer science student studying at Queen's University Belfast. Outside of studying, I like keeping active – whether going to the gym, playing golf, or a five-a-side with my University friends. As well as playing it, I love watching football (I'm a United fan, though, so I haven't had too much joy in recent years watching them).
What attracted you to the DisplayNote Intern Program?
Initially, I decided to try and find a company by myself as opposed to those provided by the university. I wanted to find something that gave a more hands-on, personal experience.
DisplayNote was recommended to me by a friend from golf. I did a little further research on the company and found it ticked all the boxes I was looking for. The interview only confirmed this further. I found out that the engineers use various programming languages ranging from those I had experienced with on my course to new languages I was keen to learn.
What were some of the high points from the past six months?
It's tough to choose just one…I would say working alongside the other interns from the Spanish team to create a plug-in for one of the DisplayNote products was particularly rewarding.
At first, we all thought it was just a side project. However, as our work developed, and we presented it to the wider team, they informed us that our plug-in was well suited to a bigger project, and they wanted to implement it. I really didn't expect to contribute to the technology at such a significant level so early on in my placement…so this has felt like a great achievement.Were there any challenges to overcome?
I have to admit; it's certainly no easy feat transitioning from university into a professional environment. It's a very different style of working, and I had to adapt. The projects have tested my ability, but they've also shown me that I have the drive and determination to find solutions and work with a team to solve different problems. You just have to remember that help is always there for you though, you're never by yourself. There will always be someone who has come across the problem before or who will work with you to find a solution.
How did you find joining a new team in the middle of a pandemic?
I was nervous that it could be tough to settle in without any real in-person contact with the team. I need not have worried – DisplayNote have a good remote-working system in place; applications like Slack and Zoom have helped to keep in touch with the rest of the team. Plus, everyone has been very welcoming.
Starting at a similar time to the other interns and working closely together also really helped to ease us me into the process – it didn't feel like you were being thrown in at the deep end.
What have you learned? And how do you think this will benefit you in the future?
A massive discovery for me is knowing just how much work I can get done in a day and the code I am capable of writing. It can be easy in university to just follow the examples that have been set out for you and to not really test yourself as much as you perhaps should.
In the last six months, I've been challenged in the complexity of the projects I've worked on, as well as learning how to complete the work in a given time frame.
Another benefit would have to be the teamwork aspect – being able to effectively communicate with my peers, helping each other out, dividing work up efficiently, and coming to agreements on the time needed to complete tasks. These skills will not only benefit me in my final year project but throughout my future career.
How has the experience compared to your expectations?
Initially, when the lockdowns started happening in March 2020, I feared I might not even have a placement as many others in university found theirs cancelled. I'm very thankful DisplayNote were flexible and accommodating.
Give the unprecedented circumstances, the internship has exceeded my expectations in the experience I have had thus far. As I mentioned previously, I'm contributing to projects in a way I never expected.
I'm always able to communicate openly with the team, I receive constructive feedback on my work, and they're always keen to hear about any projects I'm interested in looking into.
What advice would you give to anyone else considering taking up an internship?
Do it! Internships are worth their weight in gold as far as I'm concerned. I don't think it would be an exaggeration to say I have learned as much in the past six months as I have in the last two years of university.
Finally, in ten years, what is the one thing or event you think you will still remember from your internship?
There are many things, especially with it being such a unique year to do a placement…however, if I was to pick one thing, it would be joining a development team for the first time. It could not have gone any better. I have met so many great people who have all been very willing to share their knowledge and experience, they made me feel part of a team right from the start.
I will look back at this placement year with Display Note knowing it confirmed my ambitions of a career in technology.
We're always on the lookout for fresh talent. If you'd like to find out about intern opportunities within our engineering or business teams, drop us a message at info@displaynote.com.
Want to stay in the loop?
Keep up-to-date with everything DisplayNote – including new releases, job openings, and customer giveaways.
Don't worry, we'll not spam you and we'll never share your email with anyone