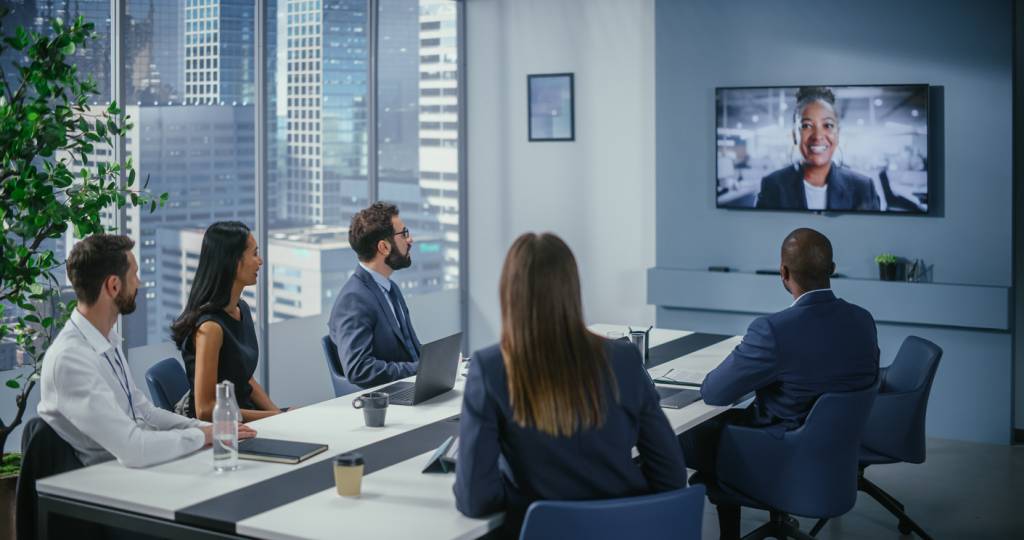 From Small Spaces to Executive Places: Upgrading Meeting Room Tech for Every Scenario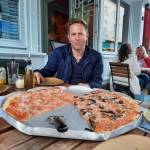 Eddie Morgan
•
May 17, 2023
In today's dynamic business environment, meeting rooms play a crucial role in fostering collaboration and communication among team members. However, with varying room sizes and functions, it can be a challenge for facilities managers to select the right technology that caters to the needs of all attendees, including in-person and remote staff.
This articles delves into the unique requirements of different meeting spaces, from huddle rooms to boardrooms, and offers insights on how to tailor tech solutions to enhance the overall meeting experience.
Huddle Rooms: Maximizing Efficiency and Collaboration in Compact Spaces
Huddle rooms have gained immense popularity in recent years, as businesses recognize the potential of these compact, informal meeting spaces to foster quick, efficient collaboration among small groups. Typically designed to accommodate 4-6 people, huddle rooms offer a budget-friendly alternative to larger meeting rooms, while still providing the essential technology to enhance communication and productivity. Here are some cost-effective and efficient technology solutions to consider for huddle rooms:
Affordable Video Conferencing
Equip the space with a budget-friendly, yet reliable video conferencing camera and a user-friendly platform. Prioritize solutions that offer sufficient video and audio quality to facilitate smooth interactions with remote team members without breaking the bank.
Value-for-Money Audio Solutions
Invest in a compact, cost-effective speakerphone with noise-cancellation features to ensure clear audio for all participants. Consider options that offer the best balance between price and performance, making it a smart investment for smaller meeting spaces.
Wireless Presentation
Implement an affordable wireless presentation system that enables users to share content from their devices quickly and easily, without the need for cables and adaptors. Opt for solutions that offer seamless compatibility and ease of use at a reasonable price point or explore software only solutions that are less expensive.
Interactive Displays with a Purpose
Instead of splurging on a top-of-the-line interactive display, choose a versatile, touch-enabled display that offers essential features for real-time collaboration and annotation at a competitive price. This ensures that the huddle room remains a cost-effective space for dynamic discussions.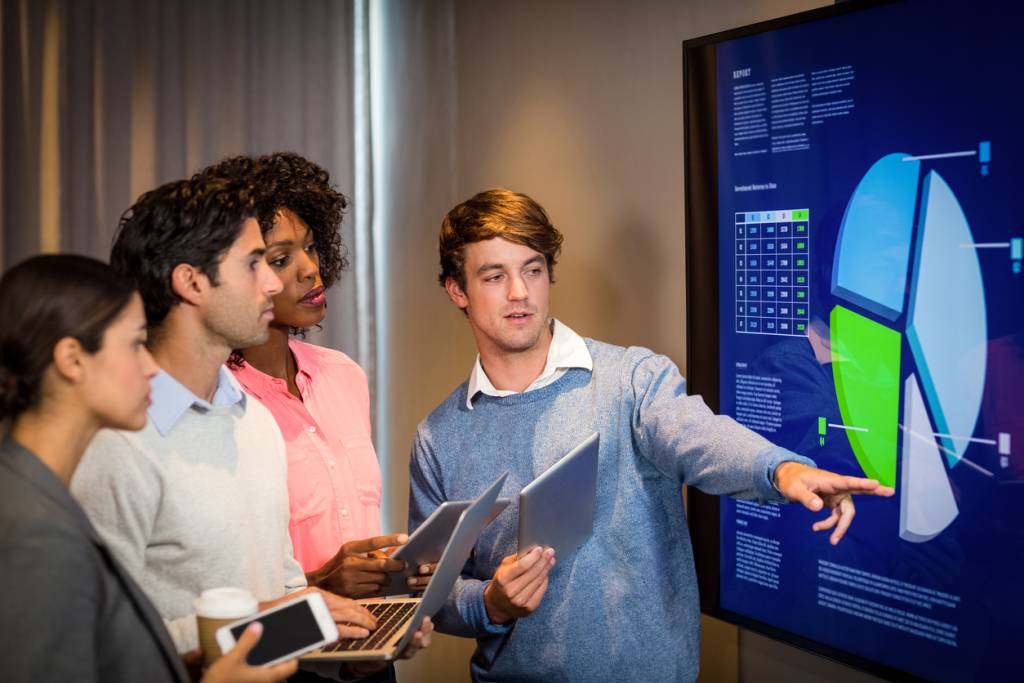 Medium-Sized Meeting Rooms: The Bridge Between Informality and Formality
Medium-sized meeting rooms, typically designed for 8-12 people, serve as the bridge between small huddle rooms and large boardrooms. These spaces are ideal for presentations, team meetings, and client calls. To make the most of these rooms, consider the following technology solutions:
High-Quality Video Conferencing
Select a video conferencing system with a wide-angle camera and high-resolution capabilities to accommodate a larger group of attendees.
Audio Systems
Opt for an expandable audio solution with multiple microphones and speakers to ensure even sound distribution throughout the room.
Wireless Presentation
Choose a robust wireless presentation system with the ability to accommodate multiple presenters, guests, and different types of content.
Interactive Displays & Virtual Whiteboards
Integrate an interactive display that supports digital annotations, content sharing, and real-time collaboration, enabling attendees to contribute actively during discussions.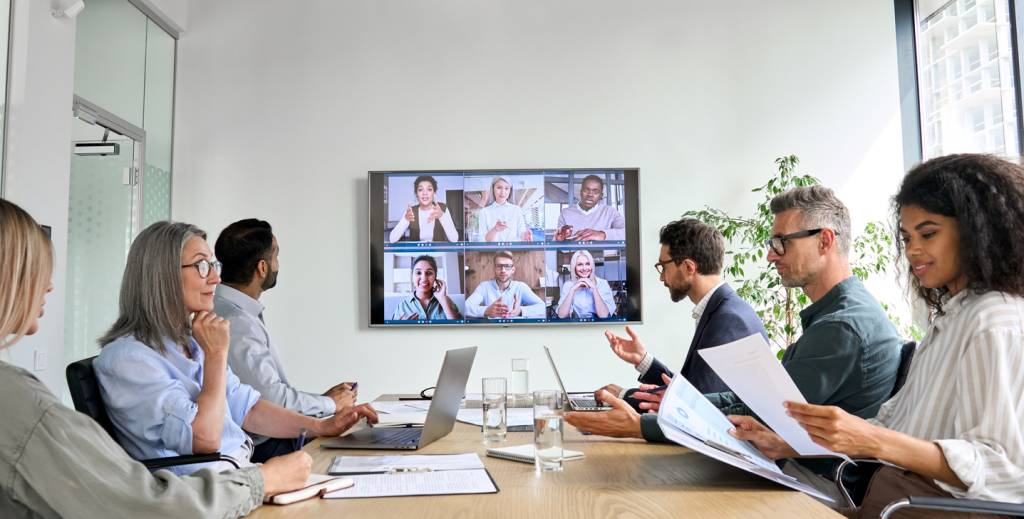 Boardrooms: The Epitome of Formality and Decision-Making
Boardrooms, usually reserved for high-level meetings and decision-making sessions, often host 12 or more attendees. To meet the unique requirements of these formal spaces, consider investing in the following technology:
Premium Video Conferencing
Deploy a top-of-the-line video conferencing system with advanced features such as speaker tracking, multiple camera angles, and noise-cancellation capabilities to deliver an immersive, professional experience.
Advanced Audio Solutions
Implement a state-of-the-art audio system with ceiling microphones, multiple speakers, and advanced audio processing capabilities to guarantee clear and intelligible sound.
Wireless Presentation and Collaboration
Provide a high-performance wireless presentation solution with support for multiple simultaneous users , easy guest access, network friendly and seamless content sharing across devices.
Large Interactive Displays
Install a large interactive display with touch capabilities to facilitate collaborative decision-making and content visualization.
One-Touch Meeting Join Software: Streamlining the Meeting Experience
Regardless of the room size, one-touch meeting join software, such as DisplayNote Launcher, simplifies joining and managing meetings for in-person and remote attendees, regardless of room size or function. By integrating with popular calendar and video conferencing platforms, it allows users to quickly access scheduled meetings, streamlining the process and reducing IT support burdens. This solution significantly enhances collaboration by offering a consistent user experience across various meeting spaces, enabling participants to focus on content and objectives rather than struggling with technology.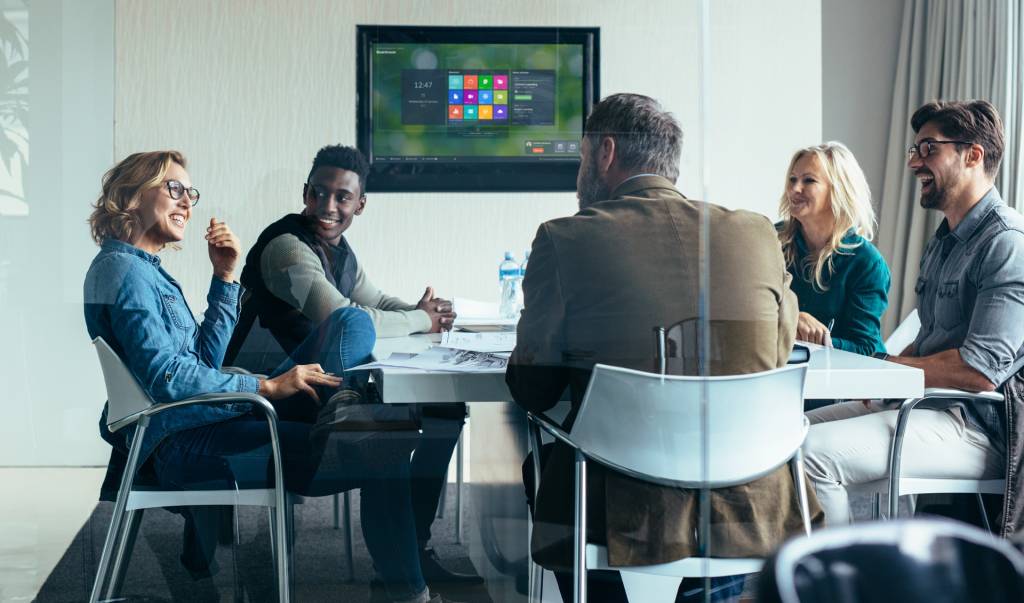 Tailoring technology solutions to accommodate the unique requirements of different meeting spaces, from huddle rooms to boardrooms, is essential for fostering a productive and collaborative environment. As a facilities manager, it's crucial to carefully assess the specific needs of each room and invest in technologies that provide a seamless experience for both in-person and remote staff.
By implementing tailored video conferencing, audio, wireless presentation, and interactive display solutions, you can create a versatile and efficient meeting infrastructure that empowers your team to collaborate effectively. Additionally, incorporating one-touch meeting join software like Launcher can help streamline the meeting process and ensure that participants can focus on what truly matters: engaging in meaningful discussions and driving business success.
Make your meeting spaces hybrid-ready
Want to stay in the loop?
Keep up-to-date with everything DisplayNote – including new releases, job openings, and customer giveaways.
Don't worry, we'll not spam you and we'll never share your email with anyone