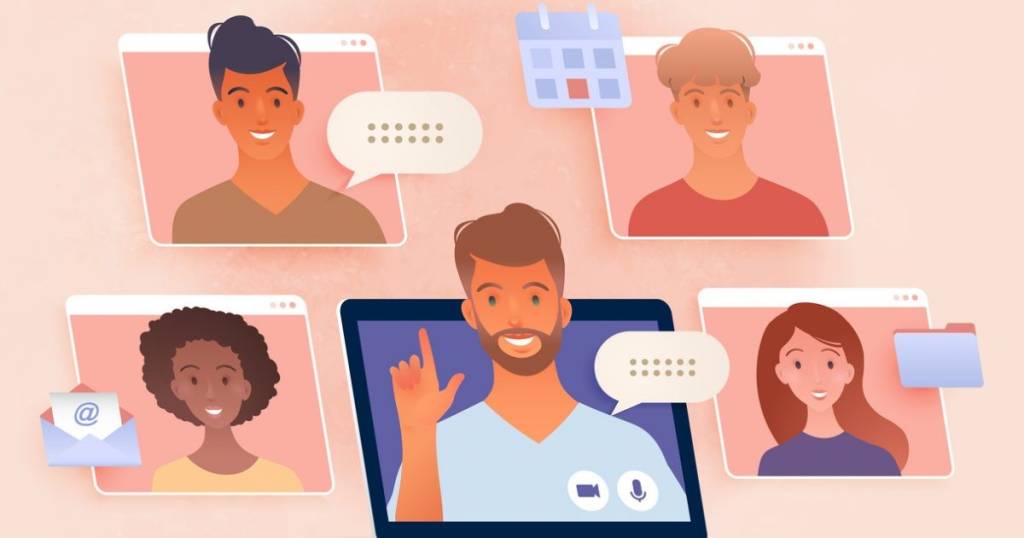 Launcher
Thought Leadership
The Future of Video-Conferencing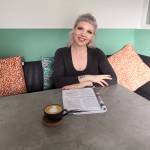 Julie Adams
•
Mar 10, 2021
This post is written by Julie Adams, Senior Communication and Content Specialist at DisplayNote.
If you were to skip to the future and ask someone to summarise 2020 using two words, chances are they'd reply with 'COVID and Zoom.' In fact, both terms made it to the Google Top 5 Search Trends of 2020.
Video-conferencing is by no means new technology; its initial use dates back as early as 1964. Back then, a three-minute AT&T Picturebooth call from NY to Chicago would have set you back $255. Technology has come a long way since then. Even before the pandemic, video calls had become part of our daily routine. According to Fortune Business Insights, the global video conferencing market was worth $5.32 billion in 2019, with an estimation of growing to $10.92 billion by 2027.
But as schools, offices, and entire countries went into a global, mandatory lockdown back in March 2020, video-conferencing became the sole means of communicating with our families, friends, and co-workers. Zoom seized this opportunity. With an easy-to-use interface and support for up to 100 participants – it rapidly became the new default place for social activities that could no longer happen IRL.
Fast-forward to February 2021, and many of us are once again resigned to our spare rooms and webcams following 'a second wave of infections' and proceeding lockdown. There's a sense of acquiescing to this new lockdown, but in a way, knowing we've done it before makes the process less daunting than before.
Covid has transformed workplace culture for good.
A sudden 'pause' on life raised a magnifying glass to the way we had been working. Many of us were caught in a hamster wheel of non-stop meetings, engagements, and stimulation. With nothing to do and nowhere to be, we all just worked from home and used the extra time to focus on the people and things we loved. As we continued to do our jobs as usual, there was a mass realization that the Monday-to-Friday grind wasn't the only way to do things, which might explain the 77% of employees asking for more flexibility in the post-COVID workplace.
This is going to translate as more flexible and permanent remote working policies in organizations. Global companies like Unilever, Netflix, and Google have already pledged their commitment to permanent remote working. Still, for this transition to become the new standard, infrastructure needs to be created to support the new working habits that come with 'hybrid working.' Video-conferencing capabilities will become a necessity in meeting spaces, and technology will ultimately facilitate this.
There is no 'one unified' solution.
The video market is an ever-growing but fragmented market. In May 2020, Microsoft Teams and Google Meet surpassed 50 million downloads. Video-conferencing interoperability has become a hot topic by extension of the explosion of online communication in the past year.
Definition: in short – interoperability refers to the unrestricted sharing of resources between different systems.
A lack of interoperability in video-conferencing means technical issues and rigidity when communicating with those on different platforms. The big UC companies have picked up on this: namely Teams and Zoom. As of this year, you can now launch a Zoom call from a Teams Room – but with a myriad of other video-conferencing platforms out there, we're still not seeing full interoperability the way we'd like to.
The reality is that there will never be 'one-platform.' Just as there isn't one unified email provider or CRM. Of course, a few big players will always dominate the landscape, but there will always be variety and choice. Webex, Zoom, Teams, BlueJeans, GoToMeeting…different people will choose different solutions. Historically many businesses have said, 'we use this platform, and therefore everyone should use this platform.' However, in today's climate, adaptability is essential. An inflexible attitude to technology works against adaptability. Instead of resisting the 'other' platforms out there, businesses should embrace the diversity and create 'interoperable meeting spaces' where any type of call can be made.
With Launcher meeting room software, you can walk into any UC-equipped meeting room and instantly launch your calls. With our solution installed, meeting spaces can accommodate whatever video-conferencing software your teams or clients prefer to use: Webex, Zoom, Teams, GoToMeeting, BlueJeans, Skype for Business, Lifesize…you get the idea. Launcher makes your meeting room fully interoperable.
Cameras Off.
People are starting to realize that video-calls aren't a substitute for real, face-to-face conversations. Video-conferencing is a temporary fix to our current environment, not a long-term solution. The new phenomenon of 'Zoom fatigue' is also leaving many of us reluctant to accept meeting requests. We're starting to apply the same rules we used in the office. 'Does this warrant a video-call, or is an email or phone call sufficient?' If the answer is no, then your and your colleague's time may be better spent otherwise.
Companies may decide to adopt more home-working going forward, but the reality is that in-person meetings will continue to be a staple of the workplace. Pixels on a screen can't substitute for the social and organizational benefits of getting together and talking things through.
And if you needed any more convincing to normalize "cameras off" during zoom meetings – research has found that one hour of videoconferencing emits 150-1000 grams of carbon dioxide, requires between 2-12 liters of water.
BYOD to BYOM.
BYOM (Bring Your Own Meeting) is a relatively new term – we discussed its rise in our previous blog. BYOM leverages and builds upon the foundations of BYOD (Bring Your Own Device) in that employees can use the tools they are comfortable and familiar with.
BYOM reverses the historical narrative of technology in the workplace – tech no longer controls the meeting; you do.
We choose how we share our content. For video calls, this means that you have the flexibility to launch calls across multiple video platforms. Teams from Zoom, Zoom from Teams, Webex, BlueJeans – you decide. Meeting attendees can share content from the comfort of their own seats using their personal devices. Gone will be the days of a single person standing at the front of the room dictating to the room; meetings will become more inclusive and accessible – less monologue, more dialogue. However, for this to happen, meeting rooms and collaboration spaces needed to be BYOM-enabled – this means rooms that are equipped for easy screen sharing – whatever device you're using.
With Montage Wireless Presentation Solution, anyone in the room (or out of it for that matter) can share their screen by connecting via the web. The beauty of web-connected screen sharing is that it doesn't require an app to be installed onto your device: users simply go to the URL (displaynote.com/join), enter the session ID, and join. This is especially handy for individuals connecting into the room virtually – they can easily share their content on the big screen with those in the meeting room. All they need is their device and the Montage Session ID.
Want to try it for yourself? Start your 14-day free trial of Montage.
Want to stay in the loop?
Keep up-to-date with everything DisplayNote – including new releases, job openings, and customer giveaways.
Don't worry, we'll not spam you and we'll never share your email with anyone