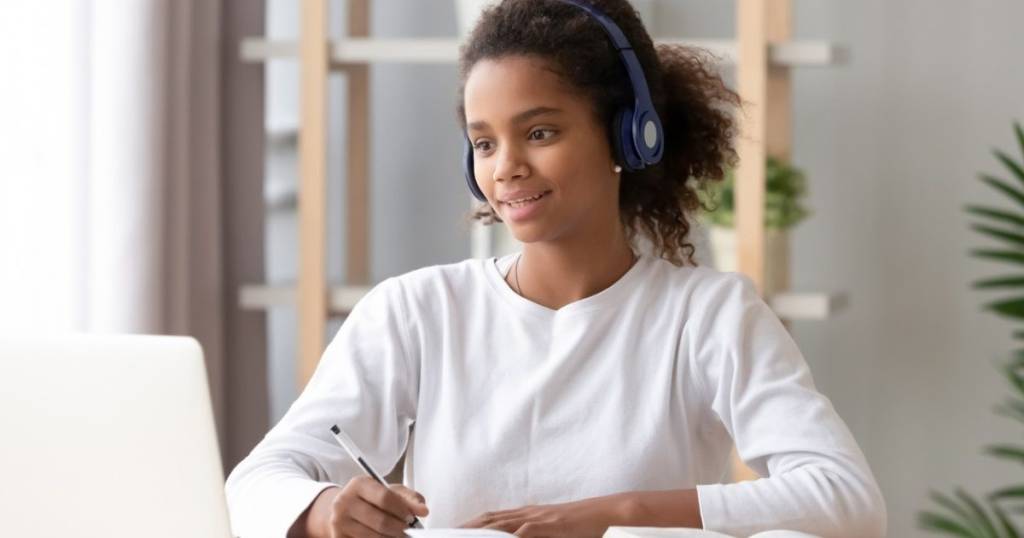 How DisplayNote Montage supports blended learning in 2021 and beyond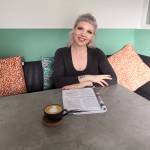 Julie Adams
•
Apr 9, 2021
This article is written by Julie Adams, Senior Communication and Content Specialist at DisplayNote.
About the Author
It's been an incredibly challenging year for the education sector worldwide. Following the global outbreak of COVID-19 back in March, schools across the world shut their doors as governments attempted to curb the spread of the virus. With families asked to stay at home and isolate, the education sector had no choice but to move online. And it wasn't all plain sailing.
From mass video conferences to Google Classroom, new technologies and teaching were adopted practices virtually overnight (virtual being the operative word). Teachers had to find new ways to keep students connected, communicating, and engaged, which is no easy task from a screen. Research estimates that technology usage in the classroom increased by an average of four hours per day during the pandemic.
We look at how Montage wireless screen sharing software helps keep the classroom collaborative by supporting hybrid learning.
Montage enables BYOD classrooms (and living rooms).
Going forward, schools may look to provide classrooms with enough equipment, so each student has a computer to themselves. This reduces the risk of infection through shared hardware and creates more standardized technology use in the classroom; however, given the surge in demand this year for equipment and budget restraints from the pandemic. With Montage, students can easily share their screen from any device – be it a laptop, smartphone, or tablet.
85% of US students have their own or shared device for a significant part (all or several periods) of the school day. The Learning Counsel 2019 Survey Assessment Tool
We understand how instrumental personal devices are in the classroom. With Montage, students can easily present from any device of their own using AirPlay, Miracast, or Google Cast. BYOD support means classroom participation can continue despite backlogged equipment orders and health concerns over using shared devices. This facilitates a more student-centered approach to learning, giving learners the freedom to use shared screens during group work and independent study.
Share your work remotely.
Whether you're in the classroom or joining via video call from home, anyone on any network can share their screen on the main display. This is perfect for hybrid classes where some students join remotely and some are in the classroom.
One of our customers, Rachel Prince, uses DisplayNote's wireless sharing and screen broadcasting tools alongside their large format touch screen and a webcam so students can now share what's on their screen with the rest of the class and teachers can share what's on their display to their students' devices. This could be multimedia presentations they are working on, team projects, or individual assignments. The fact that her students can share freely has made the class just as engaging as if they were all in the same room. Distance doesn't matter.
All networks are welcome.
Unlike other screen-casting solutions, Montage works across all networks without the need for additional apps. Whether you're using 3G, 4G, home Wi-Fi, or guest networks, you and your students can quickly join via the web by visiting displaynote.com/join and entering the Session ID. There are no specialized apps, equipment, or network configurations needed. Teachers and students alike can share their screen at the touch of a button.
Less shared hardware.
Montage can transform legacy equipment in the classroom like TV and projectors without the need for purchasing additional hardware. This means more return on investment from existing computers. Your classrooms become more collaborative and flexible even if budget restraints can't permit the purchase of new computers or equipment. Plus, you don't have to worry about sanitizing shared cables and adaptors.
Want to experience the benefits of Montage for yourself?
Want to stay in the loop?
Keep up-to-date with everything DisplayNote – including new releases, job openings, and customer giveaways.
Don't worry, we'll not spam you and we'll never share your email with anyone