How online learning can prepare students for the future workplace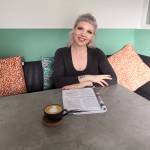 Julie Adams
•
Nov 11, 2021
This article is written by Julie Adams, Senior Communication and Content Specialist at DisplayNote.
In today's career market, jobs are increasingly more flexible; location and working hours are less fixed, and as a result, career paths are no longer linear. It's now common for people to change career paths multiple times and to work for various different-sized organizations throughout their lives.
Not only is the way we work changing, but what we work at has also seen a dramatic shift over the years, mainly due to the introduction of automation.
The Future of Jobs Report 2020 estimated that by 2025, a shift in the division of labor between humans and machines will create 97 million new jobs, with 85 million traditional jobs becoming redundant.
Careers of the future will require more specific skills and aptitudes than before, especially when it comes to technology and remote working. Future employees, therefore, need to be adaptable and willing to meet these demands.
Online/distance learning has been quite a jolt to the education system over the last two years. And for many teachers, it has upended the traditional dynamic of the classroom. Learning material is digital, and lessons take place via a video conference, introducing the challenge of keeping students engaged and motivated from a distance.
Many teachers will be eagerly waiting for the education sector to snap back to normal again, but the reality is that blended learning may be here for the long run. There may be a silver lining to online learning, however. This sudden paradigm shift has led to digital skills development for both students and teachers alike. And, by embracing the nuances of distance learning, teachers can actually prepare their students for the future working environment.
We take a look at how online learning can produce students who are more skilled and able to adjust to different working environments.
Commitment
In light of the pandemic, many global organizations have made a permanent move to hybrid working. Working from home requires a great deal more personal responsibility than showing up at the office. Employees are expected to manage their schedules from the comfort of their own home – starting work at the usual time, showing up to video calls, and resisting the urge to slack off and watch TV.
Online learning familiarizes students with this type of personal responsibility. It requires them to go beyond their usual routine of simply showing up for class and being physically present. There is the commitment needed to join video calls and participate in lessons from home.
Time management and organization
In any workplace, time management is a crucial skill. Without it, it becomes difficult to prioritize tasks and meet the demands of a job. Online learning is different from school in that it doesn't include the usual cues which signal sections of the day, i.e., the bell ringing and the whole class migrating from one classroom to another. Instead, students are expected to manage their time independently and keep tabs on their schedules for the day.
In this context, procrastination and a lack of motivation can foster very easily for some students. As a teacher, you can help to keep students engaged and motivated by encouraging them to establish schedules and routines. Even simple tasks like asking them to stand up and stretch or go outside for 5 minutes between classes will help them focus.
Communication
Good communication is one of the most frequently requested skills by employers. Of course, you could be mistaken for thinking only certain industries require good communication skills (health professionals, sales, teachers). However, if a job involves working with other people in some capacity, you'll need good communication.
Employees need to be able to articulate ideas and information. They need to build good working relationships with their colleagues and clients. They also need to know when to talk, and when to listen. This is all part of effective communication.
The type of digital communication that takes place during online learning lacks many of the non-verbal cues we rely on to give context and meaning. Online learning, therefore, requires students to be more concise and clear in their communication. This not only develops students' communication skills but also prepares them for the types of communication they'll encounter in the workplace (emails, video calls, instant messaging). They learn how to be more concise and focused, being able to tailor their messages to different audiences and contexts.
Digital skills
Research by UCAS reported that employers say they find it difficult to recruit people with science, technology, engineering, and mathematics (STEM) skills at all levels. Online learning provides students with an opportunity to develop their technical skills, and to get familiar with the tools that are commonly used in workplaces (video-conferencing, online portals, Google suite).
Exposing your students to these types of digital tools builds their confidence in navigating the internet and completing tasks. Essential life tasks like applying for a job, obtaining a bank statement, or booking a doctor's appointment have also now migrated online. By encouraging your students to use their devices for a variety of tasks inside and outside of the classroom, you're building their confidence in using technology to communicate and achieve outcomes. This is important for civic participation, as well as future careers.
Collaborating with confidence
Digital collaboration is one of the cornerstones of the modern workplace. Many job interviews nowadays ask for a pre-prepared presentation as part of the overall assessment. Students should, therefore, become comfortable with the process of creating and sharing digital content with an audience.
You can prepare your learners for this by creating a teaching environment where students digitally prepare their projects and present their work to the rest of the class on the main display at the front of the room. This familiarizes them with the types of scenarios they'll encounter in higher education and future workplaces. It's an essential way to build their confidence, both in presenting to an audience and using technology to share their ideas.
With so many different devices and network requirements in today's classrooms, it can be hard to find the right tool for wirelessly sharing content in the classroom.
Montage is a smart screen sharing tool that enables you and your students to share content to the main display from any device. Whether your students use Chromebooks, Windows machines, iPads, or smartphones – everyone is able to wirelessly share their screen with ease (even those students joining remotely).
Students can join the session on the DisplayNote app or via their browser; they simply enter the Session ID and start sharing. Plus, it's easily deployed onto existing hardware in the classroom, meaning no expensive upgrades necessary!
Want to stay in the loop?
Keep up-to-date with everything DisplayNote – including new releases, job openings, and customer giveaways.
Don't worry, we'll not spam you and we'll never share your email with anyone