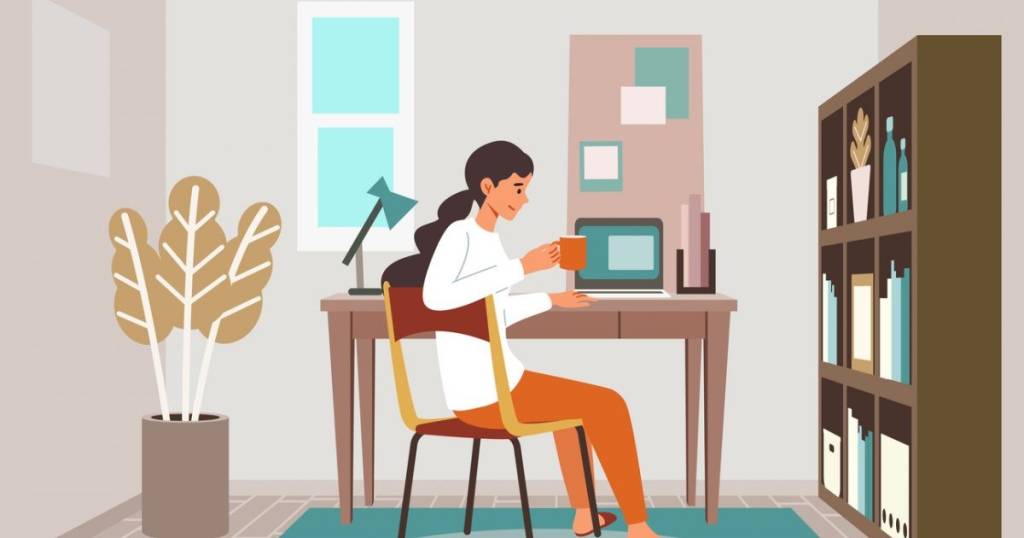 I started a new job during the pandemic – here's what I learned.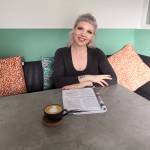 Julie Adams
•
Aug 24, 2021
This article is written by Julie Adams, Senior Communication and Content Specialist at DisplayNote.
This year has been a year full of firsts: the first Christmas without festive debauchery and being able to hug your loved ones. The first time using Zoom (and the mild depression that comes with seeing your resting face in HD). The first time joining a pub quiz over video (and the proceeding arguments over the scoring system). The first time making bread from scratch (only to realise there's a reason we usually just buy it).
My big first was starting a new job while working entirely from home. Considering many countries have been under government lockdown over the last 18 months – I'm definitely not alone in this experience.
Although it's been tough joining a new team in a new industry with basically zero in-person interaction, I was familiar enough with the dynamics of an office to be able to navigate through the uncertainty. The individuals I really felt for this year were graduates. Starting a new job after university is always daunting; it's a big transitionary phase of your life. You often rely on the kindness and guidance of your colleagues to help you navigate the unknown territory.
Since joining the company in September 2020, I've put together a summary of the lessons I've learned from the last 12 months, the challenges I've faced; the silver linings; and what I'm going to take with me into the post-Covid era.
Working from home is liberating.
For me, the past 12 months have been unsettling yet also strangely refreshing. I've found myself frustrated and withdrawn from the severe lack of social connection, but I've also established a new, more gentle rhythm to life that wouldn't have been possible pre-lockdown. I can fit in a walk around the park or a to my local coffee shop before starting at 9 am – in fact, I don't even have to start at 9 am anymore.
As an introverted-extravert, I've realised that finding a balance between social and solitude is the key to maintaining my wellbeing. If I want to start later and finish later, that's my decision. I can take lunch when I want to, meaning that if I'm in the flow at 12.30 pm, I can keep going. If I feel my concentration dipping in the afternoon and need to take a 15-minute meditation break, I can. Ultimately, working with my personal rhythms means that I'm more productive.
You can form relationships over instant messenger.
This year has been a throwback to the mid-Noughties when I was a teenager, and the height of social interaction was instant messaging people you knew better online than in real life. Joining a new team in the middle of a pandemic has very much felt like this too. I recognise my colleagues from their LinkedIn profile photos. Office 'banter' is a Slack channel named 'random' where memes, GIFFs, and witty responses are traded back and forth.
Despite the seemingly impersonal nature of digital communication, I've actually found it helpful in building richer relationships faster. There's less of a physical power dynamic when you're talking over instant messenger; it's less daunting to have more personal, one-to-one conversations over Slack than it is in the communal area of the office. Plus, it makes it easier to get to know members of the team who are more reserved in real life. That being said…
Digital communication requires more effort.
Some colleagues like a little bit of genial conversation before getting into 'work-related matters', where some prefer to cut straight to the chase. Some take a few days to reply to your messages; others are instant responders.
A lot of technology may be standardised, but the same can't be said for communication. People are different and respond to different approaches.
The nuances of digital communication have become part of my daily routine. I use them to inform how and when I communicate with people. Yes, it can be frustrating, but it's just part and parcel of the luxury of working from home. Which leads me to my next point…
Face-to-face can't be replaced.
As sophisticated as today's collaboration tools are, when it comes to putting a plan together or testing out new ideas, a video call really can't replace an in-person meeting. There's something energising about bouncing off other people in the room and cracking a few spontaneous jokes. Popping out for a coffee at lunch and chatting about your weekend plans. Unless Zoom integrates some serious VR in their next update, the office will continue to hold its value as a place of collaboration and relationship building.
Want to stay in the loop?
Keep up-to-date with everything DisplayNote – including new releases, job openings, and customer giveaways.
Don't worry, we'll not spam you and we'll never share your email with anyone