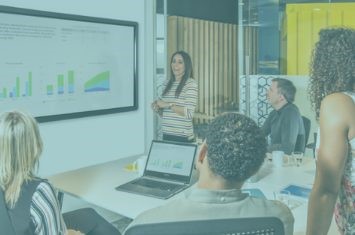 Introducing the new DisplayNote Montage.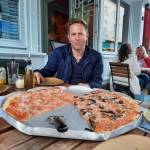 Eddie Morgan
•
Nov 26, 2018
Today we are excited to launch DisplayNote Montage 3.0, to simplify how people wirelessly present and share content in meeting spaces and huddle rooms.
Creating a really simple and intuitive wireless presentation experience that doesn't compromise on performance and security is complex. To deliver this, we've rebuilt Montage from the ground up: new protocol, new experience, and a new look.
New name, new interface, new experience.
First things first: as part of an exciting new brand (for DisplayNote as a company and for our products) Montage is now known as DisplayNote Montage.
A new friendlier user interface makes it easier for everyone to get connected quickly, from seasoned users to guest attendees.
We've introduced a new font, upped font size to make it easy to read in bigger rooms, introduced a new colour palette and blended all that with organic illustrations to make the entire experience warmer, cleaner and more enjoyable.
Best performance yet.
We've rebuilt DisplayNote Montage from the ground up and the performance of our wireless screen sharing has never been better, delivering up to 60fps at 1080p* with latency of 0.1 milliseconds. Once on screen, devices are now presented full screen on the main meeting room display.
The result is meeting attendees wirelessly sharing content from their device to a big screen with no delay or lag, no compromise on image quality and no jittery or pixelated video playback.
New ways of presenting.
With DisplayNote Montage on the the large screen, users can connect with our redesigned DisplayNote app for Windows, Web, Mac and Mobile (iOS and Android**). Switching presenters in DisplayNote Montage is simple. Any attendee can share their screen without the need to pass cables, install dongles or remove anyone else from the session.
Guest friendly.
With a dedicated app for guests and extended browser support, your guests can also connect and present as easily as you do. When it comes to presenting via the web, we now support Chrome AND Firefox (with no app add-on needed). For those users with no admin rights or unsupported browsers, DisplayNote Montage also comes with an installation-free guest app.
A user-first approach to workflow.
When we started to redesign DisplayNote Montage, we had a few key objectives when it came to workflow:
Remove any friction or barriers that stood in the way of presenting content from a device to display.
Reduce cognitive load on the user (don't make the user think).
A user should always feel in control and know what's happening at all times.
To achieve this, we've made improvements across the board.
DisplayNote Montage is designed in way that it can be used with all types of meeting room screen: both touch enabled and non-touch. For screens with no touch, users can present content, share files and swap links without having to leave their seat. For those rooms with touch screens, users can utilise the touch functionality to draw on a whiteboard and take back control of any connecting PC.
When first time attendees follows on-screen instructions and visits www.displaynote.com/join, that page recognises their device OS and serves up the app that they need first, i.e Windows user will get the Windows app, Mac user gets the Mac app.
In-app prompts inform the user if they're about to take over as presenter or if someone wants to make them the presenter. Both Session ID and Pin are visible when the session has started, keeping disruptions to a minimum if another attendee joins during the meeting.
Attendees joining for the first time can select which resolution they want to share their screen in 720p, or 1080p. This is particularly useful if bandwidth is quite low, and users would prefer to share their screen at the lower resolution.
Brand new shared items.
DisplayNote Montage comes with content sharing tools that makes meeting room collaboration even easier. During a session, attendees can share video, links and files with each other without ever having to leave the app.
Using shared items also allows attendees to upload and play video and links via the main screen with zero latency and lag.
Under the hood.
When it comes to presenting from a device to to screen, DisplayNote Montage looks for the path of least resistance, i.e. It will attempt to connect locally, and if this isn't possible, it will then use the cloud to connect. In settings, users can also 'force local connections' ensuring DisplayNote Montage runs in-room only and does not use the internet to connect.
Streaming from device to display is encrypted from end to end with no reliance any other factor to secure stream of video and audio. Any content that is uploaded to the shared items folder during the meetings is deleted and unavailable when the session ends.
In addition, each meeting generates a unique 6-digit session ID and optional 4-digit PIN to ensure that no unwanted guests can join and present. New settings tabs make it easy to rename the host, turn cloud on or off, set a proxy, force local connections, add microphone and lock settings for admin only.*Optimal performance of of 60fps at 1080p based on individual circumstance and set up
**iOS and Android app redesigns due for public release Jan 2018
If you have any questions or feedback, contact us or get in touch via LinkedIn, Twitter or Support.
Want to stay in the loop?
Keep up-to-date with everything DisplayNote – including new releases, job openings, and customer giveaways.
Don't worry, we'll not spam you and we'll never share your email with anyone