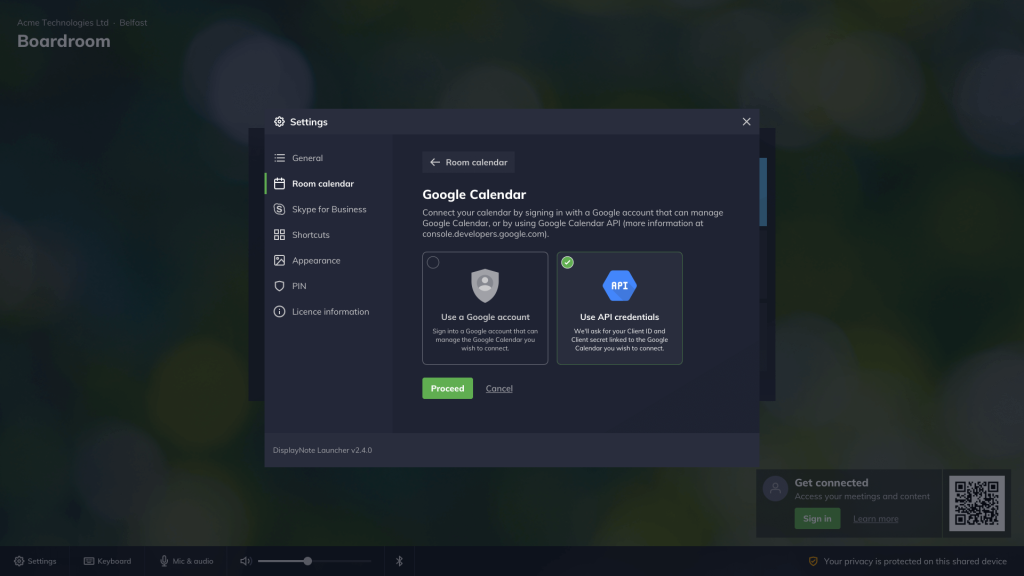 Keeping meeting rooms simple with Launcher & Google calendar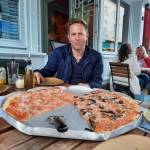 Eddie Morgan
•
Jun 18, 2020
The latest update to Launcher makes Google Calendar available as a room calendar on the Launcher home screen, meaning that your video calls can be launched with one simple tap.
As a meeting organiser or attendee, there's nothing quite as sweet as smooth and well executed meeting. Unnecessary stops or breaks in rhythm can disrupt even the best-laid of plans. So now more than ever, if you're scheduling a meeting for a room, you want it to begin on time, every time.
With the updated Google Calendar support for Launcher, it's easier for meeting organizers and attendees to keep communication flowing and not worry about time lost setting up the call. Users can now schedule a meeting within their Google Calendar from their personal device as they always would, and, launch that same meeting via the Launcher on the meeting room display.
Connecting Calendars
Starting one-tap Google Calendar calls in Launcher is straightforward. You can use either one of the following methods:
Connect your Google Calendar with a Google account that can manage the calendar
Connect your Google Calendar using the Google Calendar API credentials.
If using the Google account method for connecting your Google Calendar, then simply use your Google email and password to establish the connection.
If you want to connect your Google Calendar using API credentials, you will need a Google API Console project and Client ID. A Client Secret is a secret known only to your application and the authorization server: it protects your resources by only granting tokens to authorized requesters.
So, if using the API credentials method for connecting your Google Calendar, enter your Client ID and Client Secret then tap proceed. Once connected, you can use a drop down select a specific calendar for use a shared resource (e.g. Design room, Conference room, etc.).
Launching Calls
After you have successfully connected a calendar to Launcher, your room is ready for one touch calls without much change to your pre-meeting workflow: create a Google Calendar event like you always would and invite attendees.
Once that's done, and because you've connected your Google Calendar, that meeting becomes available on the Launcher home screen room calendar, ready to be launched with one tap.
Google Calendar connectivity removes friction and reduces the number of steps required to start a call. This is just one of many ways Launcher helps to simplify your place of work.
You can try Launcher for yourself, for free, by going here.
Want to stay in the loop?
Keep up-to-date with everything DisplayNote – including new releases, job openings, and customer giveaways.
Don't worry, we'll not spam you and we'll never share your email with anyone