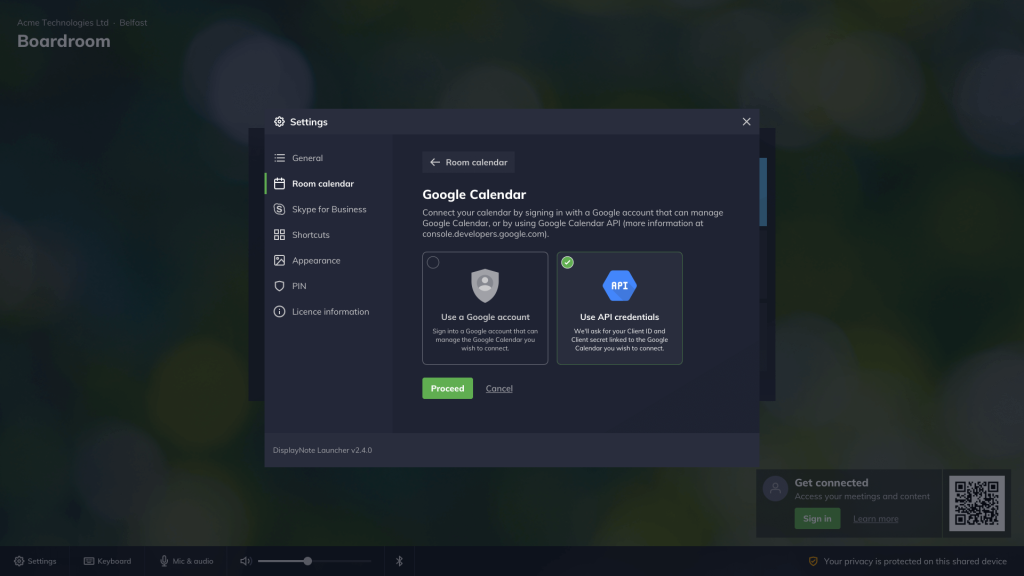 Launcher June Update: Introducing Google Calendar, home screen customisation, languages and simple set-ups.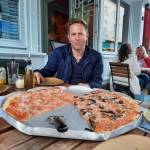 Eddie Morgan
•
Jun 14, 2020
As organisations across the world begin balancing towards working from home and time in the office, having tools that get things done quickly and efficiently has never been more important. Today we're proud to release Launcher 1.9, another important step towards frictionless and simplified meeting spaces. Here's a quick look at what's new:
Google Calendar: Add Google to your room calendar and launch any meeting from the home screen with one simple touch.
Home screen customisation: Change the home screen background and add your very own logo.
Languages: Get Launcher in French, German, Spanish and Chinese
App targeting: Experience an even more seamless way to add new programs to the Launcher home screen.
Google Calendar
With over six million registered businesses, G Suite allows employees from all over the world to work faster and more collaboratively. Google Calendar is an integral part of G Suite – allowing its users to stay organised by scheduling meetings – and so it's natural for Launcher to include it as part of its offering.
Indeed, in today's update Google Calendar can be added to the Launcher home screen to allow any user to step into the space and start video-conferencing meetings with one touch.
Home screen customisation
The Launcher home screen appearance is now customisable:Custom background: Choose a new background from 12 gallery images or upload your own background.
Custom logo: Add a logo from the application settings by choosing a suitable image of your own.This functionality allows the system admin to more accurately reflect the company/office culture, while also bringing in an air of familiarity. These are important considerations when delivering an experience to end users as it helps them feel at ease with the environment in which they're working.
Languages Getting things done becomes even easier when you don't have to interpret or translate instructions into your own native language. It is why we're happy to announce that we've added German, French, Spanish and Chinese as part of Launcher's supported set of languages. The application will automatically detect the language set by the system and change it accordingly, so you don't have to.
App targeting
Thanks to your feedback, we noted that it wasn't always easy to find the correct Windows program file while adding shortcuts to the Launcher home screen.
For this reason, we've added a new function to Launcher that will list all programs listed on the system, making it easier for you to identify and add appropriate shortcuts to the home screen. We've kept the traditional method of browsing the system for programs, so you can choose whichever method suits you best.
As always, all the functionality above – and more – is available as an in-app update from your Launcher app and mobile app.
Don't have Launcher and want to see how Launcher can help simplify your meeting rooms? Try it for free for 14 days
Want to stay in the loop?
Keep up-to-date with everything DisplayNote – including new releases, job openings, and customer giveaways.
Don't worry, we'll not spam you and we'll never share your email with anyone