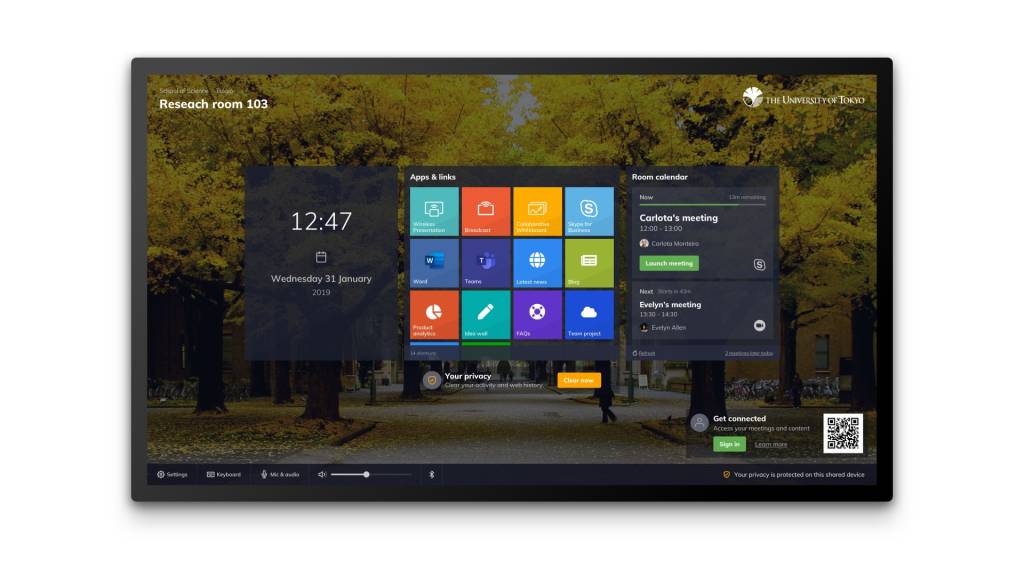 Launcher – what's next on our mission to simplify meeting rooms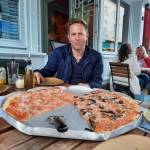 Eddie Morgan
•
Mar 12, 2020
While our focus for Launcher is straightforward -to make it really easy for meeting-room users to find and launch the apps they need -we know that, even today, many things stand in the way of a frictionless experience.
To date the feedback on Launcher has been amazing. The drive towards a simple and delightful user experience has really resonated with the those whose job it is to make meeting rooms work harder for an organisation.
But as a product team, our journey is just beginning. We are building for a future where launching any call, signing into your accounts, presenting a doc, is as simple and intuitive as something like turning on your TV.
For this reason we are sharing what we plan to work on over the next few months.
There are three major themes we are working on: building out the mobile app, reaching more rooms and making Launcher more personal.
Launcher Mobile
Mobile app redesignGoogle AuthenticationImproved batteryOver the next 6-8 weeks, we're going to start ramping up efforts on the Launcher mobile app. We're starting with a small design refresh of the mobile app to make it even easier to launch calls on the display, access your content and connect to your calendars.
This will be followed by support for Google. This means the Launcher mobile application will support Google accounts, allowing users to access their personal Google Calendar and G-Suite apps via the Launcher receiver.
Under the hood we're also improving battery consumption to ensure the Launcher app makes efficient use of your battery.
Reaching more rooms
Translations for Spanish, German, French and ChineseGoogle Calendar and GSuite supportExchange on premise Native Webex integrationComplicated meeting rooms is a universal problem, which is why our second major theme is to enable Launcher to be used by more organisations across the world.
To this end, we'll be adding support for languages, starting with German, Spanish, French and Chinese. We're also aiming to add support for Exchange on premise. Lastly, customers that use Webex will be able to launch Webex calls faster using the native application.
Making Launcher more personal
Customise your Launcher homescreenEnable/Disable sign in from home screenChoose home screen apps during start-upWhile our mission is to simplify and standardise meeting rooms, we realise that no two organizations are the same, which is why we're working hard to make Launcher fit around the way you work.
To support this, we're adding a number of new features that makes Launcher more personal. IT admins will be able to customise their home screen by changing the background and by adding a company logo. We're making set up even more intuitive by allowing admins to select what apps they want on the homescreen during initial set-up.
And lastly, for those organisations that do not want users to personalise a shared display, we're making that function something you can toggle on and off.
In summary, we are very excited about what lies ahead and users will see these updates appear in the software over the coming weeks and months. To start simplfying your meeting rooms, today, you can take a Free 14 trial of Launcher by going here.
Want to stay in the loop?
Keep up-to-date with everything DisplayNote – including new releases, job openings, and customer giveaways.
Don't worry, we'll not spam you and we'll never share your email with anyone