Meet the team: Katrina Smyth
Niamh O'Brien
•
May 16, 2023
It's no secret that the DisplayNote Team is growing, and as part of that growth, we're happy to welcome Katrina to the DisplayNote Marketing Team in Belfast as our new Marketing Designer.
I asked Katrina a few questions to learn about life before DisplayNote, what she's hoping to bring to the new role, and just to get to know her better.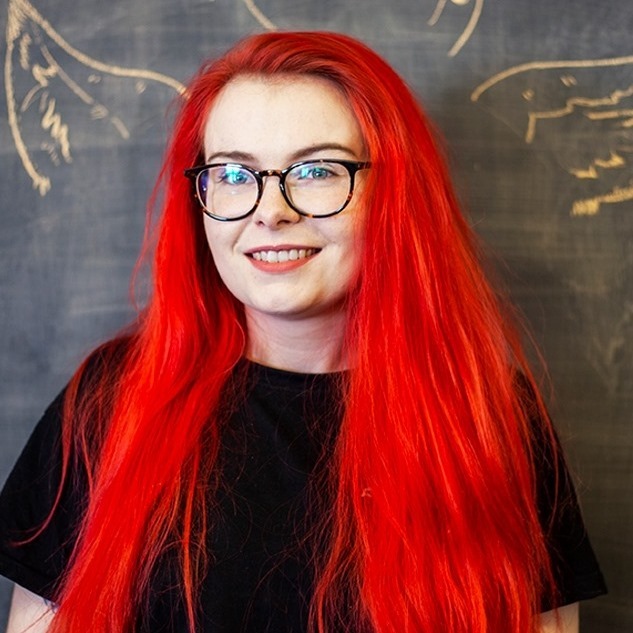 Hi Katrina! Thanks for having a chat with me. First things first, tell us a little bit about yourself…
I love cats (I have two, Ozzy & Bear), obscure sci-fi books, strange heavy music and video games. That's a summary! On the career side of things, I was first inspired to study graphic design after visiting a factory records album art exhibition in Manchester. The rest is history.
---
What 3 words would your friends use to describe you?
Thoughtful, 'techy', colourful.
---
What attracted you to working at DisplayNote?
I enjoyed working with tech companies in the past and wanted to move back into that space again.
---
And what are you planning to bring to the team?
Brand direction and new ideas.
---
You're in your favourite coffee shop; what are you ordering?
Oat milk flat white and a ham and cheese melt.
---
You've been given a free holiday – where are you off to?
A road trip through Japan.
---
What 3 items are you bringing to a desert island?
My old 60GB iPod, a large notebook, and my tiger (it's a cuddly toy, don't worry!)
---
Is there anything you're looking forward to trying or discovering in your new role?
I am looking forward to being part of the journey of maturing, progressing and transforming the DisplayNote brand and it's messaging.
Experience a better work-life balance
Want to stay in the loop?
Keep up-to-date with everything DisplayNote – including new releases, job openings, and customer giveaways.
Don't worry, we'll not spam you and we'll never share your email with anyone