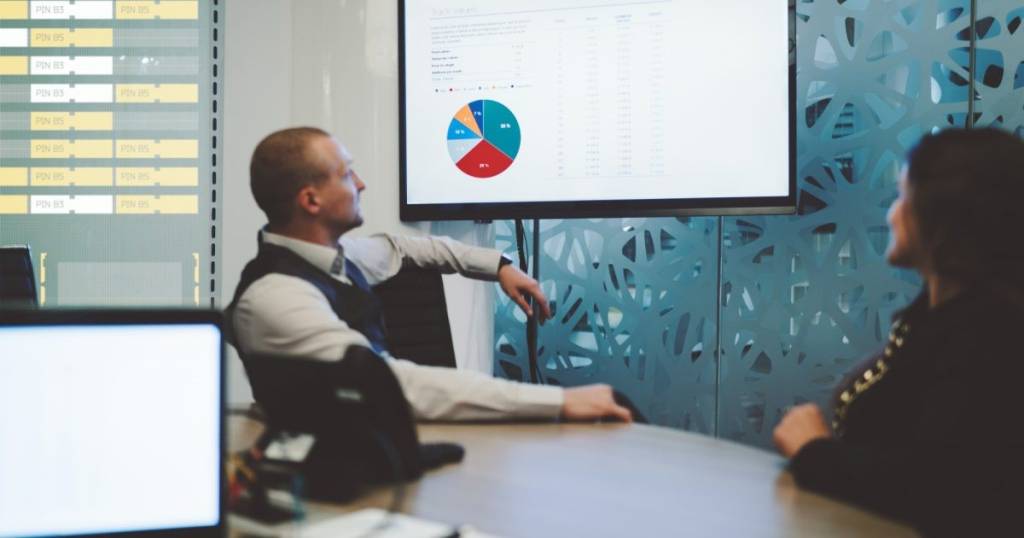 Launcher
Thought Leadership
A Helpful Guide to Meeting Room Technology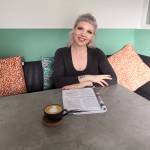 Julie Adams
•
Nov 16, 2020
Four years ago, we wrote about "The meeting room technology revolution." Much has changed since then, and never more so than the pace of change in 2020 driven by changing needs of business. With that in mind, we have updated our thoughts regarding meeting room technology.
At their core, meeting rooms exist to facilitate communication and collaboration between people. What started out as a room with a table, and some chairs have transformed over the past few decades into what some would call the brains of the business. Wainhouse Research estimates there are already as many as 50 million huddle rooms globally, but the vast majority of huddle rooms have little or no technology in place.
Given that meetings take up, on average, 37% of an employee's working hours, efficiency is not optional. It's in this room that big decisions are made, ideas are generated, and relationships are formed.
A lot of meeting and huddle spaces in the office still rely on the traditional table and chair set-up, and this shouldn't be a problem, except it is. The way employees work, and the type of technology available has shifted dramatically over the past decade. Work is digital, and teams now need a way of sharing this. This has created a gap between expected and actual meeting room capabilities.
$37 billion, the average estimated cost of unproductive meetings a year. Tech-deficient rooms or incompatible legacy systems dictate how people work together rather than enable collaboration with the tools people actually use.
An Evolving Landscape
Remote working, work from home, distanced working; however you say it – the home-based office is here to stay. With many companies pledging to transition to more remote-based working even after the pandemic, a new challenge has emerged for workspaces to facilitate hybrid meetings. This means rooms equipped for video-conferencing with remote teams and clients – with interoperability for the various platforms out there.
Given the rapid pace of technology and digital transformation, it can be challenging to keep abreast of the solutions and software out there. With the rise of hybrid meetings and video conferencing in the post-pandemic landscape, how do you create a meeting room that is digitally-enabled, accessible, and interoperable? (Without the need to continuously buy new tools every 6 months). We've created a helpful guide to the essential meeting room tools, what they're good for, and how to get the most out of your meeting room.
Visual Displays
"Something is happening. We are becoming a visually mediated society. For many, understanding of the world is being accomplished, not through words, but by reading images" – (Lester, 2006)
They say seeing is believing. This is very much the case when it comes to presenting. There is significant evidence that suggests most learning occurs visually – some researchers have estimated that 83% of human learning happens visually.
The psychologist Bruner conducted multiple studies and found that people remember 80% of what they see and do, 20% of what they read, and only 10% of what they hear.
When it comes to presenting new information or ideas, the meeting room display is a crucial tool. Large-format displays enable the sharing of content with larger groups and make information more accessible for those with visual impairments.
Interactive whiteboard displays offer flexibility and communal input when it comes to real-time collaboration: presenters can create and edit documents, graphics, spreadsheets, all of which can be downloaded to multiple devices or physically printed afterward.
4K Displays
The high pixel density of a 4K screen isn't just for gamers; these displays offer capabilities for various applications in the meeting room. The high-quality detail means product developers can show off new designs in all their glory, or healthcare and engineering professionals can take their clients through detailed imaging and walkthroughs. These displays also increase visibility for all in the room under varying ambient lighting conditions, thanks to brightness and contrast levels.
Wide-angle and 360 HD cameras
With travel restrictions and remote working on the horizon for the foreseeable future, video conferencing isn't just a consideration; it's a necessity. Meeting rooms will need to be equipped to facilitate these virtual-in-person hybrid meetings, and a high-quality image and display is a component of this. Displays with built-in cameras will prepare businesses to transition seamlessly into this next phase of 'post-covid collaboration.'
HD cameras resolve the 'fish-eye' problem of traditional video cameras and give remote participants a more natural viewing experience. Some can pivot to automatically detect who's speaking in the room, to keep the presenter as the focus.
HD Audio
I can vividly recall a brainstorming session in a previous job where someone was trying to play a YouTube video. We all sat there in silence, watching the images move on screen as the flustered presenter attempted to fix the sound: in the end, he gave up and resorted to sending us a link via email after the meeting was over. The point of this story (I promise there is one) is that good quality sound is essential for sharing content in the meeting space.
An EPOS survey revealed that workers spend, on average, five hours and nineteen minutes daily on activities related to sound and meetings, whether virtual or face to face. Worryingly, nearly every respondent said their concentration and efficiency had been negatively impacted as a result of these sound issues.
High-definition audio systems and speaker bars are displacing issue-riddled telephone speakers and microphones of the past. As video conferencing becomes the new normal, good quality sound in the meeting room helps avoid the Three Deadly M's of collaboration: misunderstanding, misinformation, and miscommunication.
Wireless Tools
It won't come as much of a surprise that most of the world has gone wireless by this point. Meeting attendees require displays and screens to be equipped with wireless connectivity for sharing calls and content from their laptops, phones, and tablets at the touch of a button.
Although this seems relatively straightforward, all too frequently, meetings are held up by technical difficulties when it comes to accessing files, sharing presentations, or launching video calls on the display. Rooms aren't equipped for the various software and tools, different teams and departments use: the conference room becomes a bottleneck of conflicting technology.
As collaboration and remote have increased, consumer collaboration tools such as Zoom, Teams, Google Drive and have gone mainstream for home users. As a result of the gap between expected and actual meeting room capabilities, some tech-savvy workers have gone rogue, using consumer tools in corporate environments (often without the IT department's blessing.) This is a major headache from both a security and an efficiency perspective.
Present Easily, Present Securely
When designing our Montage Wireless Presentation Solution – we wanted to eliminate some of the common issues plaguing meeting rooms. With Montage installed in the meeting room, you can easily share your screen from any device – one click you're wirelessly presenting. It works with all modern laptops, tablets, phones and support for your browser.
With a dedicated app for guests and extended browser support, your guests can connect and present as easily as you do. Montage works securely with any network configuration, including corporate Wi-Fi, guest Wi-Fi, mobile data, a hotspot or any combination. Plus, each meeting is secure with a unique 4-digit PIN and end-to-end encryption.
Want to try Montage for yourself? Book a personalized demo with one of our collaboration specialists today.
Introducing BYOM – Bring Your Own Meeting
Bring Your Own Meeting, or BYOM, refers to technology that allows you to use your own device with the hardware already in the meeting room (rather than relying on pre-configured meeting room systems for wireless presentation, videoconferencing, app launching, etc.). BYOM rooms have peripherals already present, i.e., a display, microphone, and camera. This was something we took inspiration from when designing our Launcher meeting room solution.
Launcher acts as an interface for the meeting room display, with simple access to OneDrive files and meeting calendar. Users can sign in from the screen or Launcher mobile app; this means you can access video calls, calendars, and content on any screen and any room. Projectors, leads, and USBs are a thing of the past.
Plus, in Launcher's Kiosk Mode, IT Administrators are in control of what users can and can't access the meeting room display. You can easily customize the screen with the apps and tools you choose, so meeting room attendees can't meddle with the settings.
With Launcher, there's no need for the meeting room to become a productivity bottleneck. Everything you need for your meeting is already there. Want to try it for yourself?
Book a personalized demo with our team
About the Author
This article is written by Julie Adams, a Communication & Content Specialist at DisplayNote. Julie is a writer and science, psychology & music enthusiast.
Want to stay in the loop?
Keep up-to-date with everything DisplayNote – including new releases, job openings, and customer giveaways.
Don't worry, we'll not spam you and we'll never share your email with anyone