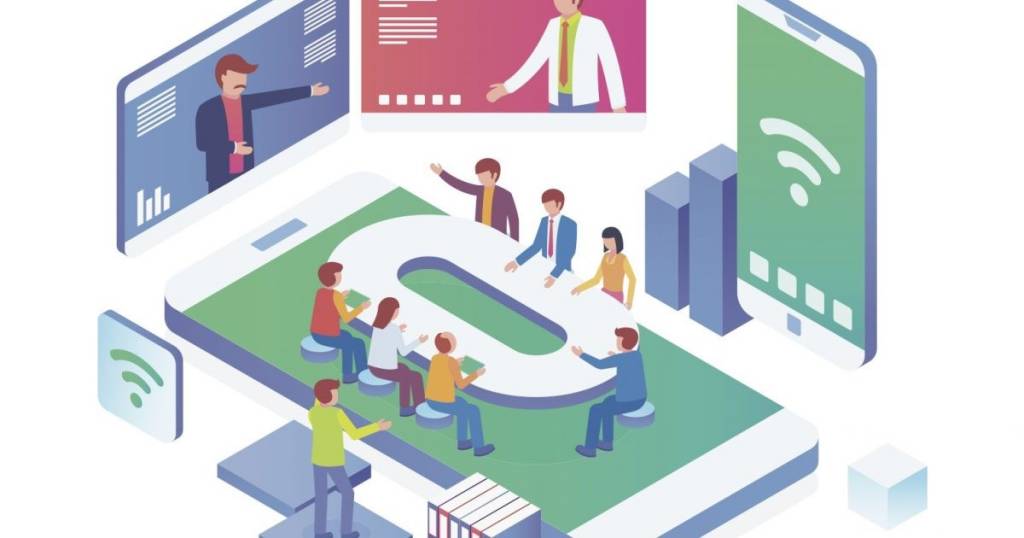 Back to the Future: How to Prepare Your Business for Hybrid Meetings in 2021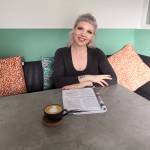 Julie Adams
•
Jan 4, 2021
This article is written by Julie Adams, a Communication & Content Specialist at DisplayNote.
What will the post-pandemic meeting room look like? Right now, it's hard to say. One thing is for sure; it won't be quite the same as it was before. Why?
1. Remote working is here to stay – which means video-conferencing is also staying firmly planted. 77% of employees are asking for more flexibility in the post-COVID workplace. The concept of 'hybrid working' has risen to fame in response to our changing work habits this year, with many global organizations opting for this more blended model of work long term.
2. Larger gatherings of people are likely to be restricted well into 2021. Travel and social restrictions will reduce the volume and frequency of in-person meetings for the foreseeable future.
This can bring us to only one conclusion: hybrid is the new standard.
What Exactly is a Hybrid Meeting?
Hybrid meetings refer to those where not all attendees are in the room. Some of the attendees are together in the same location, while other participants join the meeting via conference call or web platforms.
For facilitators, hybrid meetings can prove difficult to manage as you can't rely on everyone having access to the same meeting technology or physical resources. Experts in remote teamwork often recommend adopting this rule: if anyone is virtual, everyone is virtual; meaning that any meeting with remote participants should be moved entirely into the virtual meeting space.
What are the Benefits of Hybrid Meetings?
As the word might suggest, 'hybrid' offers the benefits of both types of meetings: face-to-face and remote. Physical attendees benefit from the richness of in-person communication, while remote attendees enjoy the flexibility of video-conferencing.
Accessibility
Hybrid meetings ensure that meetings are accessible for everyone who needs to be there – whether they join from home or another country. This also helps increase participation for those who may experience travel restrictions due to ill health, financial reasons, or impaired mobility. And for company's with a globalized workforce, this creates alignment and facilitates integration between teams.
Cost-Saving
For larger meetings with attendees from other countries/organizations – hybrid meetings offer reduced costs for venue hire, catering, accommodation, etc. The meeting's focus becomes more about the content than the extraneous factors like the comfort of the seats and sandwich platters (which are at times questionable).
Expansive Collaboration
While hybrid meetings might miss out on the intimacy and productivity of smaller, in-person meetings, they enable the sharing of ideas among wider audiences, increasing participation and contribution.
Wireless sharing tools like Montage mean attendees in the room can share and collaborate on content on the meeting room screen in real-time.
What are the Challenges of Hybrid Meetings?
As with everything in life, there's always a downside – this too applies to hybrid meetings. One of the significant disadvantages is these meetings' technical aspects, namely digital distractions and technology failures.
Digital Distractions
73% of people multitask in the meeting room.
Where it might be challenging to browse the web or read your emails while you're sitting beside the speaker in a physical meeting room, nothing is stopping you from multitasking while participating remotely.
Technology Failures
'We can't hear you.' You're probably all-too-familiar with this phrase after nearly a year of virtual meetings. Technology issues – be it audio, visual, or the internet connection – are insidious when it comes to hybrid meetings. They take up time, degrade the impact of content, and reduce engagement.
Video-conferencing interoperability is also a related issue – there isn't one unified video platform we all use. And many of the platforms still can't communicate with each other (although Zoom and Teams made headway on this issue earlier this year). This means you have to rely on your participants all being familiar with the video-platform you choose to use, or alternatively, that your meeting room is equipped to handle the platform they prefer to use.
This is something we considered when designing our Launcher meeting room solution. With Launcher installed on the meeting room screen, you can easily launch your scheduled call at the touch of a button, whatever the platform. Webex, GoToMeeting, Teams, Zoom, BlueJeans…Launcher works with the tools you work with.
How do I Implement Hybrid Meetings?
In a way, hybrid meetings are very much like regular meetings. The same rules apply. The meetings should be useful, have intention behind them, and encourage meaningful contribution.
Organizational psychologist Roger Schwartz of Harvard Business Review offers this useful advice:
"Note whether the purpose of each topic is to share information, seek input for a decision, or make a decision. This will make it easier for team members to participate effectively, knowing if they are required to simply listen, give their input, or be part of the decision-making process."
This raises the point around planning for a hybrid meeting: you might find asking yourself these questions first:
What is the purpose of the meeting?
Who is involved?
Where will it take place? Is the room sufficiently equipped for audio/video sharing?
Who will moderate/present?
Which video-platform will it be held on?
Can attendees access relevant resources/documents during the meeting?
Do you need to allow for time differences?
What are you hoping to get out of it?
It's also worth bearing in mind the challenges virtual attendees might experience; to improve their experience, you can:
Use cues and prompts when you expect remote attendees to contribute.
Speak slowly and clearly.
Share your screen so attendees can follow at home.
Leave space for questions and contributions – ask attendees one-by-one if they have anything to discuss. It can be intimidating to interject into a room full of people when you're on a video call.
Interactive tools like live chats and polls can be useful for gathering real-time contributions.
Choosing the Right Technology
As hybrid meetings rely so much on virtual collaboration, successful implementation requires the right meeting room set-up.
Visuals And Audio
When it comes to presenting new information or ideas, the meeting room display is a crucial tool. Large-format displays enable the sharing of content with those in the room and other video participants. This is essential when someone is presenting remotely.
HD cameras resolve the 'fish-eye' problem of traditional video cameras and give remote participants a more natural viewing experience. Some can pivot to automatically detect who's speaking in the room, to keep the presenter as the focus.
Good quality audio and microphones are also essential for relaying content accurately and helping remote attendees feel like they're 'in the room.'
An EPOS survey revealed that workers spend, on average, five hours and nineteen minutes daily on activities related to sound and meetings, whether virtual or face to face.
Worryingly, nearly every respondent said their concentration and efficiency had been negatively impacted due to these sound issues. As video conferencing becomes the new normal, good quality sound in the meeting room helps avoid the Three Deadly M's of collaboration: misunderstanding, misinformation, and miscommunication.
Wireless Tools
It won't come as much of a surprise that most of the world has gone wireless by this point. Meeting attendees require displays and screens to be equipped with wireless connectivity for sharing calls and content from their laptops, phones, and tablets at the touch of a button.
Although this seems relatively straightforward, all too frequently, meetings are held up by technical difficulties when it comes to accessing files, sharing presentations, or launching video calls on the display. Rooms aren't equipped for the various software and tools different teams and departments use: the conference room becomes a bottleneck of conflicting technology.
Creating a Hybrid Working Space
Technology will play a vital role in carving out what the new safe workspace looks like as we go forward. Launcher software enables an employee to walk into any meeting space and instantly launch video calls, calendars, and apps without the need to touch a shared computer. Rooms can be set-up easily from a personal device at the touch of a button.
Want to stay in the loop?
Keep up-to-date with everything DisplayNote – including new releases, job openings, and customer giveaways.
Don't worry, we'll not spam you and we'll never share your email with anyone