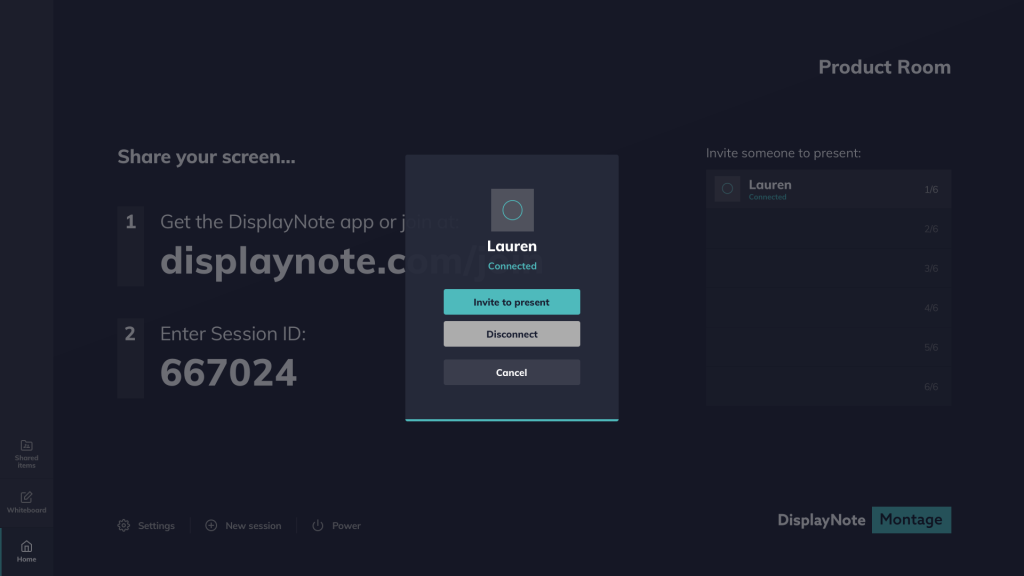 Moderator mode comes to Montage – here's why you need it.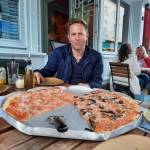 Eddie Morgan
•
Mar 4, 2020
When it comes to wireless casting, one touch to share your screen is sometimes all you need. However, when it comes to environments such as classrooms, a little bit of extra control may be required. That's why we have added a new moderator mode function into the mix for DisplayNote Montage.
What is moderator mode? Enabling moderator mode removes the ability for attendees to independently stream what's on their device to the main screen. Instead, the person at the front, for example, a teacher or presenter, will choose whose screen they want to view from a list of connected attendees. To do this, the user taps on an attendee's name and asks to view their screen. This sends a prompt to the attendee, and if they hit Ok, what's on their device can now be viewed on the main screen. Teachers and presenters can easily jump between which attendee's screen they want to view via the home screen.
Moderator mode allows connected attendees to view what's on the main presenter's screen as well as see what's being written on the whiteboard, but with the ability to interact now disabled.
Enabling Moderator modeHead to settings and find the tab for moderator mode and from there choose whether you want to enable or disable. Enables turns off the ability to present. Disable and attendees can share their screen at any time.
When is it available?Moderator mode is in beta and will be available in 2-3 days from now as an update in your Montage receiver. Shortly you'll be able to go one step further by viewing attendees screens in a grid view. We'll let you know when that's available but it will be soon.
To see modetrator mode in action, try Montage free for 14 days or arrange a demo.
Want to stay in the loop?
Keep up-to-date with everything DisplayNote – including new releases, job openings, and customer giveaways.
Don't worry, we'll not spam you and we'll never share your email with anyone