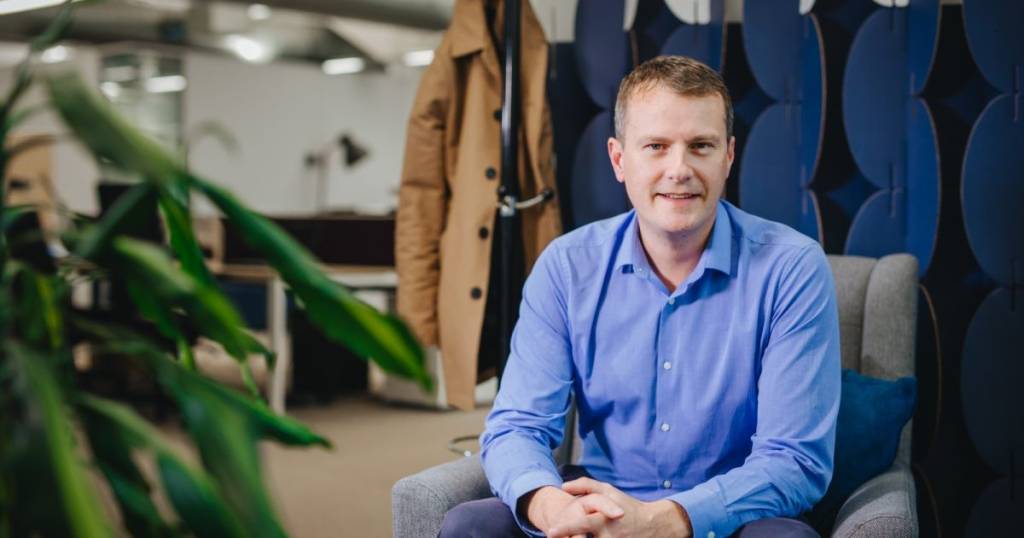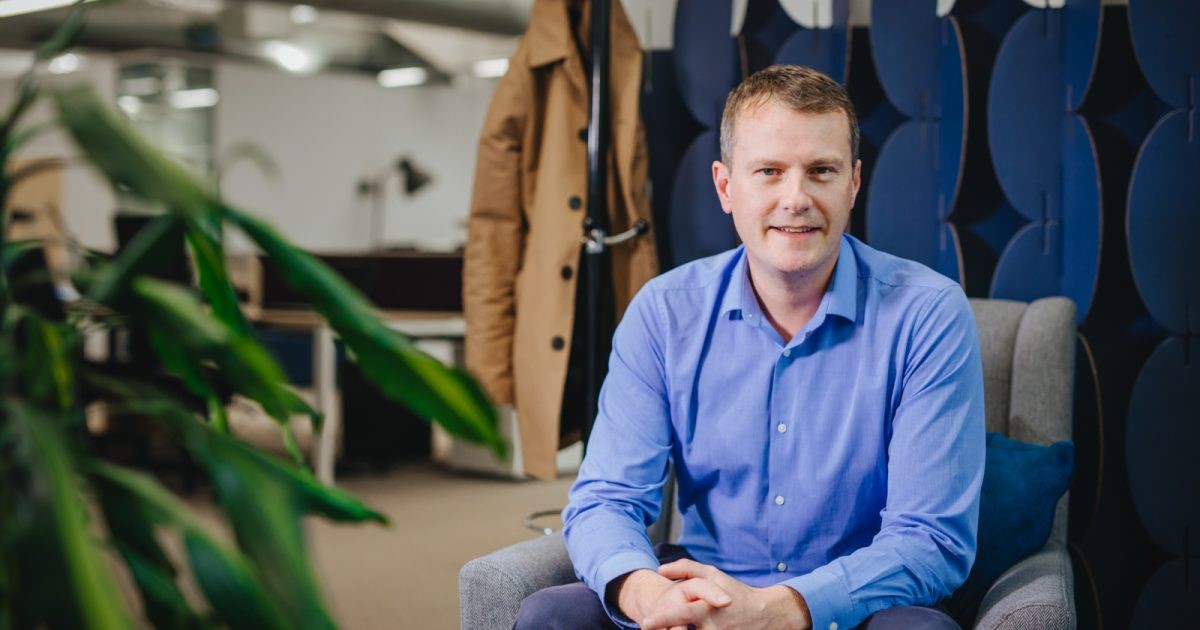 Our People
Thought Leadership
Conversations with a CEO: How to navigate a pandemic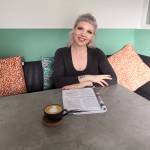 Julie Adams
•
Jun 8, 2021
This article is written by Julie Adams, Senior Communication and Content Specialist at DisplayNote.
Paul Brown is the CEO of DisplayNote. He founded the company back in 2012 with the ambition of making collaboration better for the world's educators and presenters. Originating in Belfast, DisplayNote now has offices in both Northern Ireland and Spain. Having initially started out in the edtech sector, the company has expanded its solutions into the meeting room space, creating innovative software for simplifying the meeting experience. Their collaboration solutions are used in education and enterprise across the world.
For the AV industry, a sector with a high dependency on large-scale events and in-person meetings, the past 12 months have been challenging to say the least. So what happens to a company that makes meeting room solutions when meetings aren't happening? As a leader, how do you respond to such unprecedented world events that send shockwaves through the industry?
I decided to have a chat with Paul, to ask him these questions and gather his experiences from the last 12 months. During our conversation, we delved a bit deeper into what it's like to lead a company through a pandemic, and the impacts this has had on the overall operations, and what the future holds for DisplayNote.
Morning Paul! Firstly, thanks for taking the time to chat with me. I think it's safe to say it's been a strange year…What were your initial thoughts when the pandemic hit last March?
I think initially, there was the fear of the unknown. As everything started to unfold, I was just trying to manage a team of people while considering how the business was going to be affected by the uncertainty a pandemic brings – I don't think it was something anyone can say they've experienced in our lifetime.
For a lot of people, I think a kind of doomsday scenario unfolded in their minds. The general consensus amongst businesses was of planning for the worst and hoping for the best. There was an initial scrambling, of asking ourselves, how are we going to structure things? How are we going to manage the business and our customers? How are we going to navigate working from home? There were a lot of questions to be answered and conversations to be had with our board, management, and colleagues.
I have to be honest and say that we did not predict the success that we have seen over the past 12 months, as this has been a time of growth for DisplayNote. However, at the start of the pandemic, when things were going from bad to worse with each news conference, I knew we had to act to preserve the business that we had collectively worked so hard to establish. Revenue, cash flow, and debtors were all topics of conversation, as you can imagine. We were asking ourselves questions such as, 'how long can we sustain the business if revenues took a steep dive, where can we make operational cost savings, and what support is available?'. We had to create a plan that took all these aspects into consideration, which I think a lot of other businesses found themselves doing as well.
As an organization, what are some of the biggest challenges you've faced over the last 12 months?
I think one of the main challenges or concerns in the first few weeks of lockdown was about our employees. I felt I had a duty of care to them, to preserve jobs and avoid redundancies at all costs. In my mind, it was very much the last option. There was a great sense of relief when the Chancellor announced the Furlough Scheme – it gave reassurance that people would be looked after and provided space to think more about the business structure. But it was still very hard to predict what was going to happen at that point.
When it became clear that we were actually seeing an acceleration in our growth, the challenge changed from protecting jobs to finding new talent to join the company. It was a new experience to conduct recruitment completely virtually, appointing new staff without having ever met them in person and not knowing when that was likely to happen.
I think many businesses, particularly those dependent on social gatherings, found themselves in a similarly challenging position. For you, have there been any silver linings from the whole experience?
I think it has created a real sense of affinity and camaraderie within the team. Although there were some tough decisions to be made in the first couple of months, the support, understanding, and willingness of our team stood out. The last 12 months have ultimately highlighted the quality and integrity of the people here at DisplayNote.
We've also benefited from the robustness of the education sector over the past year. Month by month, we have seen growth and unexpected use cases for our products as a result of the pandemic. It's helped give us a new perspective and new direction for our product development. How have you personally found the past 12 months?
As I worked remotely quite a bit before the pandemic, working from home wasn't so strange to start. Throw four kids into the mix, and it's a bit more challenging. I know many may not have had the same experience as me, but I do feel there was a novelty or charm to the whole thing after the initial panic subsided. There was a kind of calmness, a realization of 'hey, we've actually got a lot of time together as a family!'. We were able to reconnect in a way that is normally reserved for summer holidays.
I think the entire length of the whole thing has been one of the biggest challenges. At the start, it all felt quite uncertain and unfamiliar. Then you adapt. As things started to relax last summer, it felt like we were finally starting to see some normality…before we went straight back into lockdown again.
I think there was a general consensus that the second lockdown was mentally more taxing than the first. The long, dark nights in Northern Ireland and the fact it was nearly a year seemed to compound everything.
Do you think the company has changed as a result of the pandemic?
We're a lot more deliberate with our communication now. Video calls tend not to be as enjoyable as getting together in person – so people are generally less keen to stay on them for longer than necessary. I think this has helped make some of our internal meetings more productive – everyone gets to the point and tries to keep things concise.
I do feel a bit more disconnected from certain members of the team. When you're in an office, it's much easier to grab a quick chat with someone and build a relationship. Doing this over instant messenger is trickier.
However, the past 12 months have shown us that we're able to work just as effectively from home, which has prompted the move to a remote-first working policy. This means that for the first time, we're no longer restricted to hiring talent within a 20 mile radius of the office. We've actually just welcomed our first employee, Binod, who is based in India. This is something we might not have considered before remote working kicked in last March – and it presents us with a real opportunity to cast our net even further when it comes to finding the right people.
What challenges and advantages does a hybrid working policy pose for the company?
Firstly, real estate is going to be an important detail that needs to be worked out. An office will still be an important hub for us coming together to collaborate and share ideas. But as most people transition to working from home 2-3 days a week, will we still use the office as we did before the pandemic? Probably not. We'll need to consider how best to configure the physical workplace to meet the needs of the new hybrid way of working. I think this will be something we'll work out as time goes on.
Creating and maintaining workplace culture will also be an important consideration in the hybrid workplace. We're now asking the question of 'how can we communicate the values and ethos of DisplayNote while working remotely?'. We ultimately don't want to be a two-tier organization, with some employees working between home and the office and others working entirely remotely. So, how do we create equality between these two types of employees, ensuring that a remote team member feels as included and valued as someone in the office does? It's something we have to figure out.
Hiring talent will also become more tricky as other companies opt for remote working policies. Although we are 10 years old as a company, we still consider ourselves part of the startup scene in Northern Ireland. The challenge for any startup will be competing for talent with global organizations in places like London and North America. Good technology professionals are always in demand; there's an indication that IT salaries in Belfast have increased by more than 10% in the past year alone. The challenge for us will be creating a work culture that attracts and retains talent in this competitive landscape.
What changes do you expect to see in the AV industry in the next few years? And how do you think this will impact your direction as a company?
Meeting rooms and education spaces are currently very hardware-centric spaces. It's software like ours that helps to bring the equipment together and provides utility for the end-user. I think the pandemic will create a demand for more user-friendly collaboration spaces, where people can share content from their laptops and launch video calls from their mobile phones. People want technology that is familiar and accessible – so there will be an opportunity to leverage BYOD and BYOM even more.
Integrators will also have to start thinking about the home office. As more and more people choose to work from home, AV integrators will have to consider the home office and the opportunity that exists there as employees opt to professionalize their home setup.
The density of audiences in larger collaboration spaces will also take some time to return to pre-pandemic levels. Social distancing has become somewhat habitual for us in the last year – it's probably going to take a while to unlearn this and feel safe around large crowds again. The AV industry will have to think of ways to navigate around this.
As a company, up until this point, the focus for us has been the display at the front of the room. Going forward, I think we need to move beyond the front-of-room display and think about how people want to present their content in a remote-hybrid world as well, whether they're in a physical meeting space or not. The same goes for the classroom. Blended and distanced learning will continue to grow, and there will be an opportunity to support collaboration in these environments.
Want to stay in the loop?
Keep up-to-date with everything DisplayNote – including new releases, job openings, and customer giveaways.
Don't worry, we'll not spam you and we'll never share your email with anyone