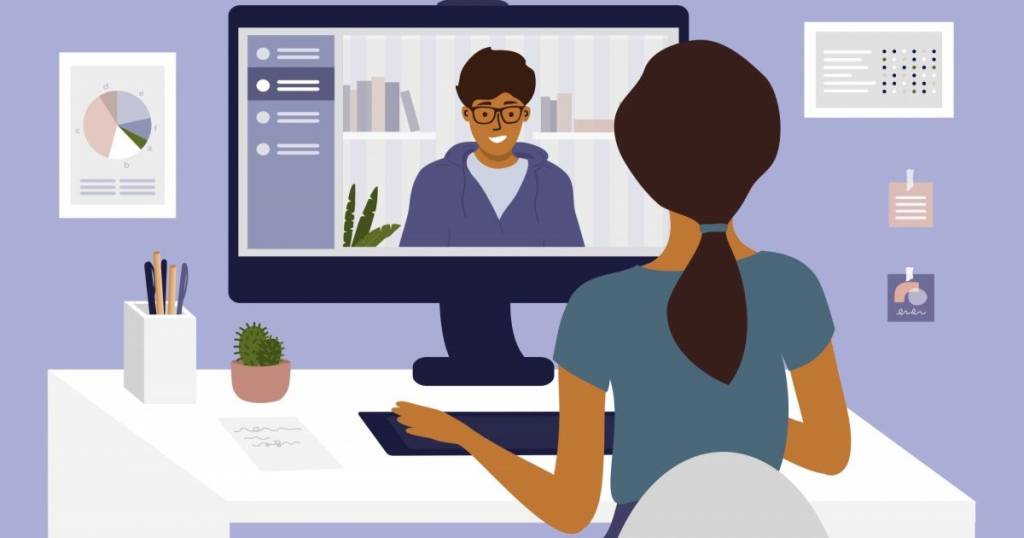 Launcher
Thought Leadership
How to Professionalize Your Home Office in 2021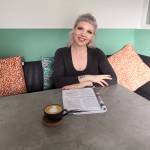 Julie Adams
•
Jan 20, 2021
This article is written by Julie Adams, a Communication & Content Specialist at DisplayNote.
The year-that-shall-not-be-named may be behind us, yet some of the effects of 2020 are estimated to last long into the future – namely, working from home. 68% of respondents in a Global Work From Home Survey in April 2020 reported a successful experience of WFH, with some attributing the shift with greater control over workflow and homelife balance.
Workers weren't the only ones to feel the benefits of relocating to the spare bedroom; given that the average real estate cost for each on-site worker is calculated at around $10,000, and remote workers are 20-25% more productive than office workers, organizations quickly realized the that this model of working held benefits for them too.
The forecast for 2021 and beyond is, therefore, a more blended, hybrid approach to work; a few days a week in the office, a few days working remotely. But are we equipped to make this temporary transition more permanent?
79% of decision-makers who were surveyed report a speedup in digital transformation in response to the pandemic. Cloud collaboration, virtual meetings, and digital productivity tools all come as standard now. But what about your home office environment? Is it WFH ready for the long haul?
We've put together a list of the best tools to keep things professional from your home office. Lights…camera…is your microphone on?
1. Get the lighting right.
This might seem fairly obvious, but good quality natural light is essential when it comes to creating a professional environment on video-conferencing and looking after your physical and mental wellbeing.
A 2017 study by the National Sleep Foundation found that workers exposed to natural light during the day were less likely to suffer from depression, with improved quality of sleep due to good quality light exposure.
By positioning your home workspace in a bright part of the room, you'll also rely less on artificial lights, reducing eye strain and power consumption.
For those overcast days where natural light quality is poor, it could be worth investing in a professional light for video-calls. We've all been on video calls where the only thing we can make out of the person we're speaking to is their outline; at-home-light-solutions solve these problems. These lights are portable, chargeable, and easily positioned on a tabletop or clipped onto your laptop or PC screen. Starting from as little as $16.99, they're a cheap way to instantly improve the quality of your video conferences.
2. Speak up.
'We can't hear you.' This could easily be one of the most commonly used phrases of 2020. When it comes to online meetings, be it video call or audio-only, sound matters. Investing in a good quality microphone is valuable if you tend to take frequent meetings throughout the day.
29 minutes: the number of minutes lost per week by the average audio solution end-user due to poor sound quality on voice calls (EPOS, 2020).
Poor audio doesn't just waste time; it can degrade the quality of the point you're making. The EPO
S study also found that 23% of the decision-makers surveyed reporting poor audio resulting in dissatisfied clients, and 18% reporting financial loss due to incorrectly undertaking a task or losing a deal. With high-quality sound on all your meetings, you'll be confident in the knowledge that the points you make are clear, audible, and accessible to the person at the other end – reducing errors and the need to ask, 'can you repeat that?'
At DisplayNote, many of our team use the Yeti Blue Microphone as their audio tool of choice.
3. Set the scene with a green screen.
Unsurprisingly, the use of video-conferencing platforms skyrocketed this year. Pandemic behemoth Zoom reported a 3,330% profit increase in July as a result. If meetings happened, they happened online. Apart from the obvious drawbacks (dodgy connections, audio issues, talking over one another), some people reported discomfort around coworkers being able to peer directly into their lives (and vice versa).
Our homes are a part of us that stays private from the outside world; we choose the friends and family we let inside. With the home forced to become an office for the year, we had no choice but to let our coworkers and clients in too.
You might have tried the background setting on Zoom (disappearing in and out of the screen momentarily). Physical green screens allow you to successfully implement these backgrounds, creating a barrier between your home and what the other participants on video calls can see. This helps to keep separation from your personal life and your work life, providing a professional environment for collaborating with others. Simple, inexpensive green screens and rails are available from Amazon.
4. Get more pixels.
We've talked about lighting, audio, backgrounds…but what about one of the most integral elements to video-conferencing – the video. Although most laptops these days come with cameras built-in as standard, if you're having a lot of video meetings, especially with clients – it could be worth investing in a dedicated video camera to upgrade the quality of your calls.
Some of these built-in cameras can be of lower quality or located at strange positions; with a plug-in model, you'll have the flexibility of deciding where it's positioned – plus the image will generally be better of quality. There's a variety of models on the market to suit all budgets; some even have their own built-in ring lighting (to really make you shine on that weekly department meeting). Our Head of Marketing Gary, recommends the Logitech C920 webcam.
5. Noise is canceled.
Working from home comes with a lot more flexibility and freedom than working from the office, but it can also come with a lot more uncontrollable noise. Neighbors mowing their lawn, family members watching TV in the next room, an incessantly barking dog – it can be hard to focus when there are distractions around you.
69% of those surveyed by EPOS reported a loss in productivity due to sound issues while working from home
Noise-canceling headphones are an effective remedy for this. They work using a built-in microphone to pick up low-frequency noises; these noises are then neutralized before they reach the ear. The background sounds are balanced by creating a sound that is phase-inverted by 180 degrees, the two sounds ultimately canceling one another out to create…silence.
I invested in a pair of Sony WH-1000XM3 while working in my last job as the open-plan office made it difficult to focus on certain tasks. With Zoom calls happening in the room next and my neighbors replacing their gutters, they've been a lifesaver during lockdown.
What does the future hold for video-calls?
Video-conferencing might not ever replace the face-to-face meeting. However, with global organizations like Google, Deloitte, and Netflix announcing a transition to hybrid working longer-term, video calls are likely to become a regular staple of our new, blended working patterns. Investing in a good home set-up prepares you for remote working, be it only one of two days a week, creating a professional atmosphere where you can go about your regular tasks.
For businesses transitioning to hybrid working in 2021, it will become imperative that the meeting room facilitates hybrid meetings, allowing attendees to join in-person and via video-conference.
Our Launcher meeting room solution creates full video-conferencing interoperability by integrating with MS Exchange and Google to support Zoom, Teams, Skype for Business, GoToMeeting, Google Meet, Lifesize, and Webex. Launcher's room calendar picks up scheduled calls and meetings, whatever the platform – making it easy and stress-free to launch your calls.
Want to prepare your business for hybrid meetings?
Want to stay in the loop?
Keep up-to-date with everything DisplayNote – including new releases, job openings, and customer giveaways.
Don't worry, we'll not spam you and we'll never share your email with anyone