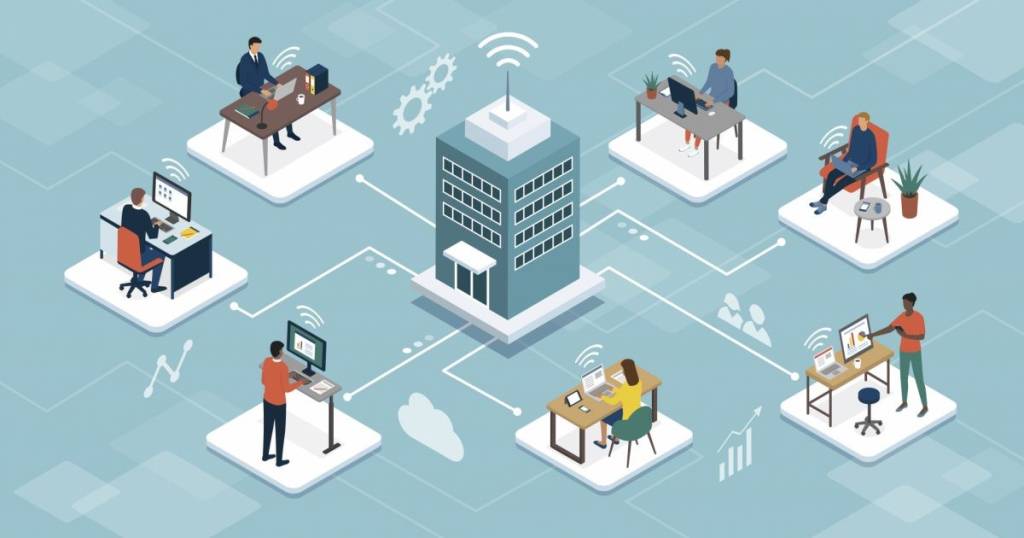 Launcher
Thought Leadership
The Virtual Office: A Guide to the Best Remote Working Tools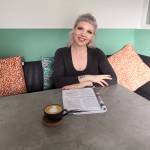 Julie Adams
•
Oct 26, 2020
Remote working, work from home, distanced working; however you say it – the home-based office is here to stay (for now anyway). Given the rate at which companies have had to adapt to this model of working, it's unsurprising that 97% of business leaders have reported a speedup in digital transformation as a result of the pandemic.
"Like the rest of the world, Britain experienced two years of digital transformation in the first two months of lockdown." Cindy Rose, CEO of Microsoft UK
This is good, right? Well, yes – digital transformation is generally acknowledged to be positive in the workplace. It is thought to transform the customer experience, provide data-driven insights, improve collaboration between employees, and increase agility and innovation. This all sounds great, but for digital transformation to happen successfully, it needs to be implemented and practiced at every level of the company. Given people's natural propensity to fear change, this can be challenging.
60% of professionals don't feel equipped for change (IBM Report)
2020: A Global Test-Run for Remote Working
Prior to the pandemic, 50% of global companies prohibited remote working. Fast forward to April, and an estimated 48% were now working from home. Encouragingly, 68% of respondents in a global survey reported a positive homeworking experience, with 57% reporting more productivity than the office (Global Workplace Analytics).
Deloitte's Millennial Survey 2017 found a strong relationship between remote work and better employee retention. A higher retention rate means lower employee turnover.
However, for remote working to succeed over the longer-term, the infrastructure needs to be put in place, both in regard to company culture and processes. There needs to be a seamless and well-structured technology stack in place for successful remote working to occur.
A blend of hardware and software will ultimately create your remote working outfit: but the programs you choose will very much depend on the type of work you do. These core considerations will ring true for all businesses:
Management
Communication
Project Management
Data and Security
Hiring and employee development
We've created a brief tech guide to the software out there to support remote working in your business:
Where is the file?
Without access to physical servers, cloud computing eliminates the need for physical equipment and in-house infrastructure to store data and files (handy when you're working from home). Cloud computing is therefore cost-effective, scalable, and convenient for a lot of businesses.
Amazon Web Services
Founded in 2006, Amazon Web Services (AWS) is highly popular amongst businesses due to its highly customizable and integrated services. The various pricing options offer flexibility for different sized companies, with a plethora of industry-specific services, from Health to Manufacturing.
Google
Whether creating documents, presentations, or spreadsheets, Google's entirely cloud-based, suite of tools runs seamlessly on the browser. Focusing on UX and accessibility, users can control access and easily track edits from other team members across documents. They offer 15GB of storage for free as standard.
Microsoft
Similarly, SharePoint is an easy way to collaborate remotely across documents using your 365 accounts. Although they essentially offer the same service like Google, their approaches are quite different. Where Google is very focused on personal user experience, Microsoft is targeted at enterprise – which might explain its one-foot-in-one-foot-out approach to cloud computing. Physical programs are still very much a part of their business model.
Whichever you prefer, DisplayNote Launcher works with the world's most popular collaboration and productivity tools, for seamless content sharing during in-person meetings.
'Has this been done?'
Managing Teams remotely is a challenge. Where you can simply turn around and ask someone about the status of a project in the office, doing this remotely is more time consuming and invasive for both parties. Online task managers are a great way to keep an eye on all the current tasks and their progress. Visual tools allow prioritization and help keep the team on track.
Trello
This task managing app is popular for its ease of use, customizability, and visual appeal. Workflow is visually organized in a Scrum style layout using kanban boards, lists, and cards. The butler function enables the automation of certain tasks and points out inefficiencies.
ClickUp
Like Trello in nature, ClickUp is a cloud-based project management tool for businesses of all sizes. Features include communication and collaboration tools, task statuses, alerts, and task toolbar. Again, ClickUp is very accessible and easy to use. However, for both Trello and ClickUp, users have noted that the desktop version runs better than the mobile version.
SharePoint Tasks
This service might be under the radar to a certain degree, but after its facelift in 2013, For those already using 365 and other Microsoft products, SharePoint Tasks is a natural choice. The beauty is in the timeline: spaces can be customized to reflect the needs of the team or department, with files and documents readily attached to tasks in the task tracker. Note, this does have a more formal feel than the other apps, but this may be preferable based on your industry and team structure.
FYI; BRB
Communication: the glue that binds us all together, and arguably, the element that is impacted most significantly by remote working. But fear not, there are a host of smart tools that are there to keep your teams connected (even from a distance).
Slack
This extremely popular collaborative software aims to replace email, facilitating instant, and organized communication in your business. Slack can be integrated with MS Exchange and Google Drive for seamless sharing of content across your business. With the introduction of video call functions, it seems they're also trying to compete within the UC market.
Chanty
Best for small to medium teams, Chanty is an AI-powered instant messaging app that keeps teams connected. Its Teambook feature organizes all conversations, tasks, and files into specific folders.
Microsoft Teams
Teams are heavily integrated with the other Microsoft Office apps, making it a good fit for those already using other Microsoft products. Users can access, share, and edit documents in real-time or host audio, video, or web conferences. The interface is neat and compartmentalized but has a more formal feel than Slack, which may inhibit more casual and open conversation.
'Can You Hear Me?'
Hybrid working has seen a surge in video conferencing tools like Zoom, Google Chat, WebEx Microsoft Teams. Some companies have experienced pain in the lack of a unified service when it comes to video conferencing, particularly when dealing with clients who use different services to your own. (see the Zoom Vs. Teams debate). With the rise of interactive meeting spaces, this presents a challenge for IT Administrators. GoToMeeting
This mobile-friendly, standalone UC offers useful features like screen recording and transcription. The GoToWebinar and GoToTraining features facilitate larger business events, be it internally or externally. Standard meetings can hold up to 250 participants, and the Business plan tier can accommodate up to 3,000 participants. Cisco WebEx
Cisco Webex (formerly WebEx) could be considered as the godfather of video conferencing. Established in 1995, in what could be described as the golden era of home computing, it was later bought by Cisco in 2007. Since then, it has mainly been a web and video conferencing focused company. But today, Cisco Webex now offers a fully functioning suite of digital tools, comparable to Microsoft Teams.
Zoom
Zoom has commanded the market's attention like no other over the last year, successfully forging a place in the classroom and businesses thanks to its ease of use and no-download-needed approach. These features alone gave Zoom an immediate advantage over other traditional platforms that required downloads, accounts, and complex scheduling. Microsoft Teams
Released in 2017, 6 years after Skype's acquisitions, Microsoft Teams was an obvious business-facing solution for those already using 365. It sits neatly amongst the apps people already use to create a centralized workspace for file sharing, communication, and collaboration. It also avoids many of the peer-to-peer issues of Skype.
When designing our DisplayNote Launcher meeting-room solution, the idea was to create environments where the flow of communication is unrestricted by the confines of the meeting room set-up. Acting as a smart interface for the meeting room display, Launcher works with the tools and apps you already use, to enable effortless content sharing and collaboration.
Seamless Integration
Launcher's MS Exchange & Google Calendar integrations give quick and easy access to calendars and video conferencing tools, including Zoom, Teams, WebEx, Skype for Business, and GoToMeeting. Users can schedule meetings like they always do in Outlook, and they'll appear on the Launcher home screen. With one touch, start or join your video call.
With customizable app tiles on the meeting room display, office-based workers can easily connect with remote workers using whichever video-conferencing tools and apps they use. Launcher's export/import function also reduces the time spent setting up and managing meeting rooms, providing a consistent experience throughout your organization.
Ready to support hybrid working in your business?
Discover the benefits of Launcher with a personalized demo.
About the Author
This article is written by Julie Adams, a Communication & Content Specialist at DisplayNote. Julie is a writer and science, psychology & music enthusiast.
Want to stay in the loop?
Keep up-to-date with everything DisplayNote – including new releases, job openings, and customer giveaways.
Don't worry, we'll not spam you and we'll never share your email with anyone