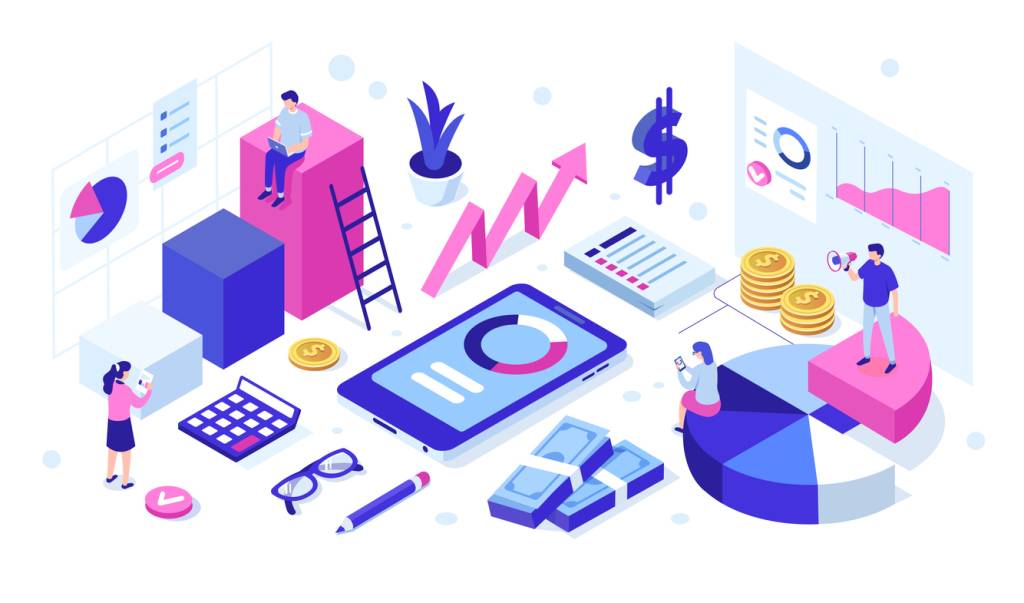 Hybrid Working
Launcher
Security
Revolutionizing the Financial Industry: How Hybrid Working is Transforming the Way We Do Business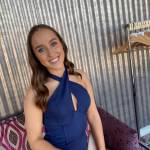 Niamh O'Brien
•
May 3, 2023
The financial industry has always been characterized by its fast-paced nature, where every second counts. In such an industry, making decisions quickly and precisely is a must. Traditionally, business meetings in finance have always been conducted in person, but that became impossible when the Pandemic struck in 2020. However, post-pandemic, after embracing remote work during lockdown, many major commercial and retail banks have committed to permanent hybrid set-ups.
According to research by KPMG, the transition to remote working was managed "very effectively" within the financial industry, with productivity increasing in numerous countries, and it was decided that the shift to a hybrid working model would be permanent. This innovative approach is transforming the way finance is conducted. 
The move to hybrid work may be daunting for financial services firms that are deeply entrenched in traditional business culture and face to face relationships – but the opportunities hybrid working have to offer are numerous and simple to grasp. By making the shift smoothly, using the appropriate technology, finance firms can stay relevant and competitive in the age of digital transformation, all while fulfilling employee expectations and keeping up with the evolving needs of their clients.
IT security in the financial industry
The key question now facing the financial industry is how to allow for the flexibility hybrid work provides, without compromising on productivity or security. This is where DisplayNote Launcher comes in. While security is necessary in any industry, it is especially important in the financial industry with its highly sensitive and data-driven nature. According to Deloitte, cyber-attacks are becoming increasingly advanced, with those using unseen malware methods rising from 20% to 35% since the outbreak of the pandemic led to a change in working norms. It is advised that IT departments scale up their monitoring activities and employ the next generation of security software.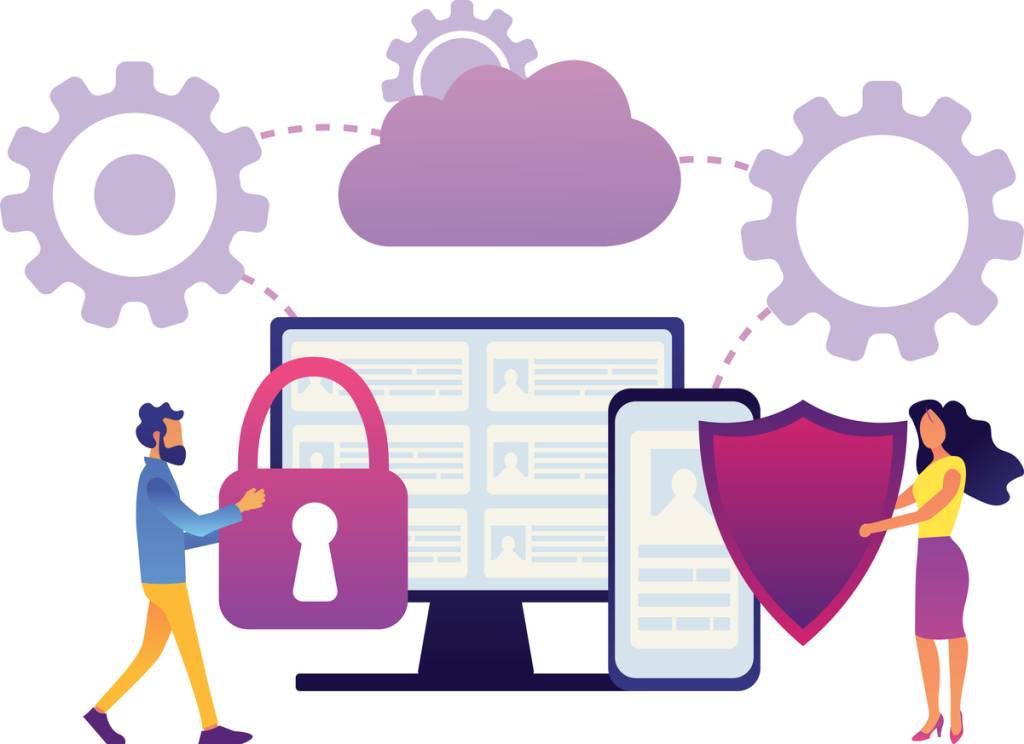 Organisations in the financial industry need to consider a few core factors when it comes to hybrid working:
1. Security vulnerabilities
The onset of hybrid working has dramatically increased the digital footprints of many businesses overnight. There's now an expanded area for cyber-criminals to target and attack, and more opportunities to do so. Organisations must ensure that they have comprehensive security measures in place to protect their sensitive data and systems. With DisplayNote Launcher's 'Kiosk Mode' feature, you can keep your meeting room device secure and prevent unwanted access to the Windows system. Plus, 'Custom Cleanup' allows you to schedule when and what type of data is cleared between meetings.
2. Meeting room technology
The introduction of hybrid working is a great opportunity for businesses to upgrade any inefficient or outdated collaboration technologies. Like most other sectors, employees in the financial industry have embraced their laptop as their main device to collaborate, work and host meetings; which in turn has fuelled the rise in preference for Bring Your Own Meeting Solutions (BYOM).
Today, customers and clients expect more – and higher quality – video call banking arrangements, with the demand for video communication with banks and other financial organizations higher than ever before. When wealth managers and financial advisors are accessible at any time with the right technology, this provides their clients with a better experience and less disruption.
3. Provide training
It's important for organizations to provide training for both in-person and remote participants on how to use the technology and communication protocols for hybrid meetings. This will help to ensure that all participants are comfortable with the setup and can fully participate in the meeting. It's also essential to train employees to be aware of proper security practices.
Improving collaboration by delivering meeting equality
Jobs in the financial service sector, like those in many other industries, often require high levels of cooperation and collaboration between departments in order to produce the best offerings while enhancing customer experiences across the board.
When employees work remotely or on-site, there may be differences in their work environments as a result of the latter's lack of access to high-quality collaboration tools and technology as compared to those who work in an office. This imbalance may hinder inter- and intra-team productivity and collaboration as well as efforts made to build a favourable workplace culture.
Fortunately, post-pandemic, there are more collaboration tools available than ever before. Video conferencing, in particular, has become a business-critical aspect of every major organization's IT, and even smaller local banks and financial services firms have now seen how video meetings can save them time and money, while also increasing productivity and efficiency. The adoption of pro-grade audio and video technology will not only foster equal collaboration among colleagues, it will also contribute to maintaining the same standard of professionalism that would be expected if meeting a client or customer in person.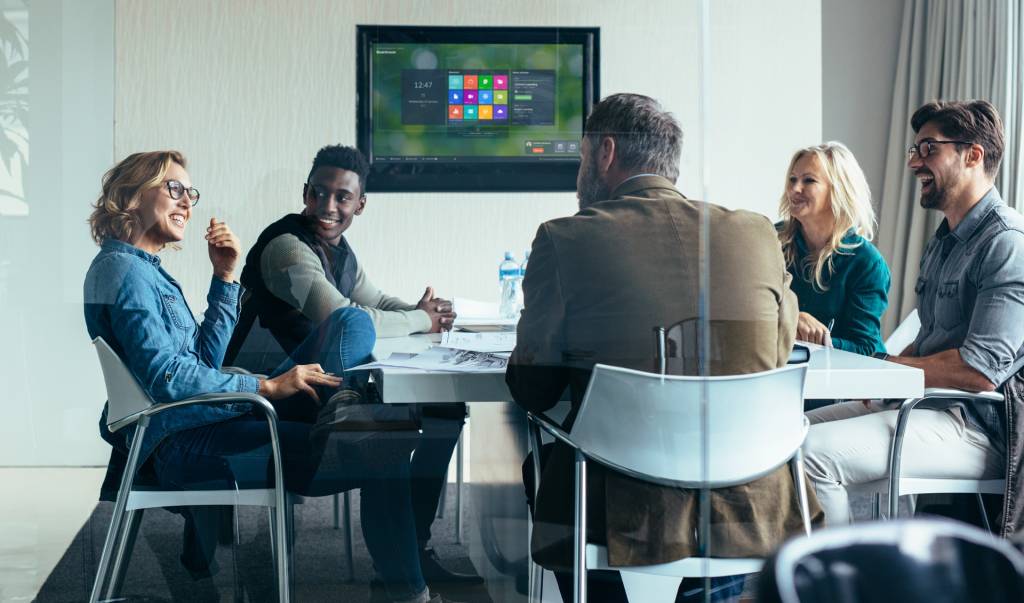 Keep your meetings secure with DisplayNote Launcher
With Launcher added to your meeting room screens, users have quick and easy access to all their calls (regardless of the platform) and favourite apps – without compromising on security or locking into a single UC vendor. This is particularly necessary now post-pandemic, with video conferencing more popular than ever. Plus, with Launcher's Kiosk Mode, IT Administrators are in control of what users can and can't access on the meeting room system. You can easily customize the screen with the apps and tools you choose, so meeting room attendees can't meddle with the settings or download any unapproved software.
Make your meeting spaces hybrid-ready
Want to stay in the loop?
Keep up-to-date with everything DisplayNote – including new releases, job openings, and customer giveaways.
Don't worry, we'll not spam you and we'll never share your email with anyone