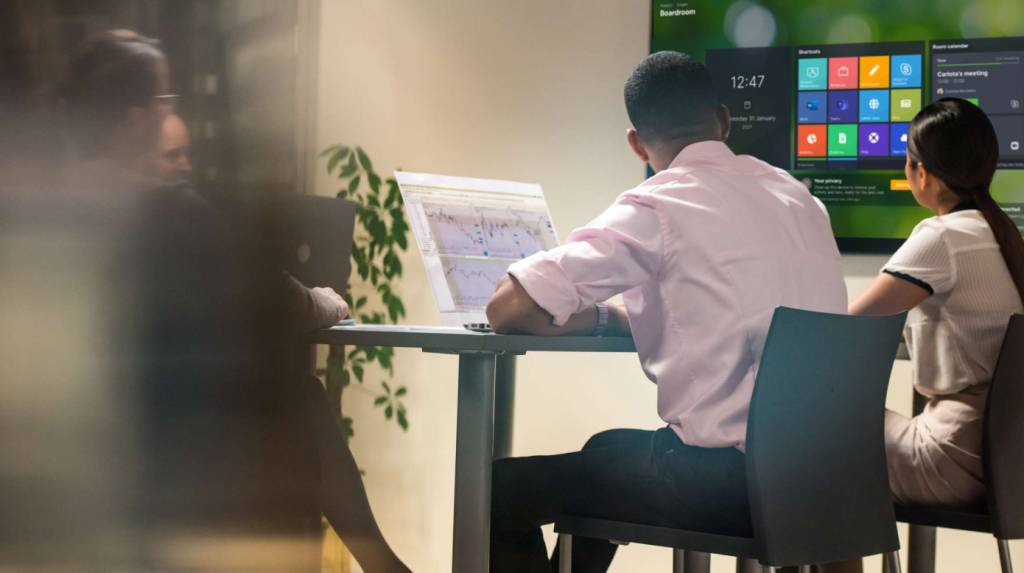 +
Launcher redefines meetings at Weber
International manufacturing company, Weber Maschinenbau GmbH, incorporates Launcher technology in its headquarters to improve meeting collaboration for its employees.
Introduction
Headquartered in Breidenbach, Germany, Weber Maschinenbau is the global leading system provider for sliced products in the food processing industry.
The company has a worldwide reputation as a high-tech company and has been setting new standards within the industry since 1981, with innovation and know-how. Weber has 1400 employees based in 20 countries.
The Challenge
As a worldwide organization, Weber operates across 24 locations and 20 countries. Weber's market is changing at an incredibly high speed, so maintaining a high standard of communication and collaboration is crucial to their continued success.
Weber recognized the need for an innovative solution to enhance and simplify the meeting experience across their business headquarters, improving team collaboration and increasing productivity within their meeting spaces.
The Solution
After exploring various options, the Weber team chose Launcher to install in its headquarters. By using Launcher in 10 separate meeting spaces, Weber now benefits from technology that simplifies how employees share, connect and collaborate.
It was an easy decision for us. With an easy to operate user-interface and multiple additional features, users at all levels of our business are collaborating better than ever before…Launcher is used every day. The ability to quickly share 3D models of our machines makes it easy to show colleagues complex information no matter where they are in the world.

Alexandra Kugler – IT Manager, Weber
With Launcher installed on meeting screens, attendees can launch apps, access content , and calendars, and start video calls with one touch.
Meeting attendees can use their smartphones to…
create a secure, personalised touch screen experience
provide instant access to their content, calendars and calls
initiate Microsoft Teams or Skype for Business
…without the need to sign in or interact with the main display.
The Results
Employees now share presentations regularly using the quick access to video-conferencing with ease, and have genuinely benefited from improved collaboration between subsidiaries, thanks to the usability and convenience of Launcher.

Alexandra Kugler – IT Manager, Weber
Provide flexibility and security for your meeting room users
Want to stay in the loop?
Keep up-to-date with everything DisplayNote – including new releases, job openings, and customer giveaways.
Don't worry, we'll not spam you and we'll never share your email with anyone