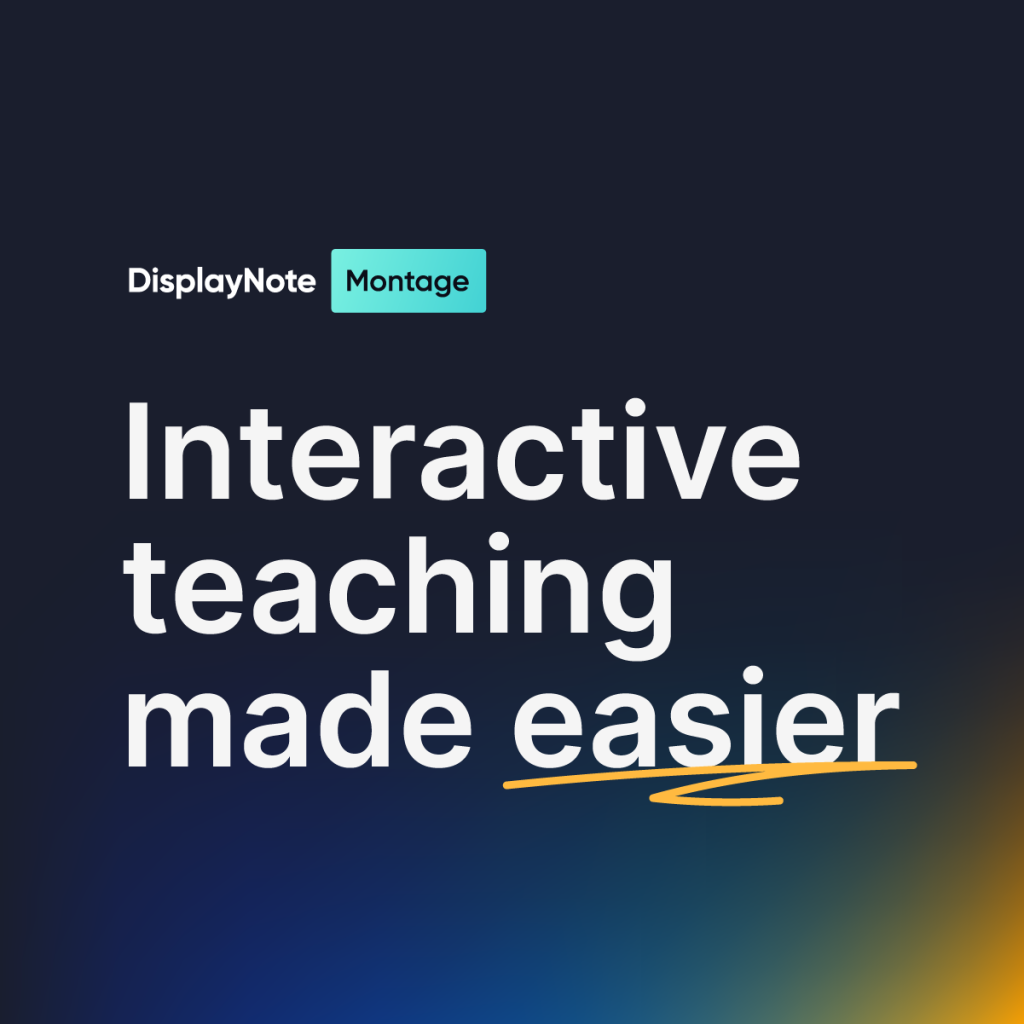 Beyond the Whiteboard: Enhancing Visual Learning With Video
DisplayNoteBlog
•
Jul 17, 2023
Today's students use educational videos as a tool to learn everything and anything, from the most recent dance craze to fundamental skills like how to change a tyre. Videos are becoming increasingly popular, so it makes sense for them to be incorporated into lessons. With certain initiatives providing students with personal devices like Chromebooks, many school districts across the US have adopted a more digitally-focused and personalized approach to learning in the classroom
As a teacher, when introducing your students to new knowledge, concepts, and skills, you are continuously seeking to demonstrate more rather than solely explain things, i.e., show and tell instead of the classic chalk and talk. The aim is to find as many ways as possible to make key information crystal clear and of course, keep students engaged. Videos are a useful way to improve classroom engagement while also tailoring the lesson to your students' different learning styles.
Why is the use of video in the classroom so effective?
It deepens and solidifies students' understanding
On the internet, instructional or how-to videos are widely accessible. These lessons, which typically last no more than seven minutes, can help students reinforce what they are learning or have already learned.
According to research by Shekhar (2017), short video clips enable more effective processing and memory recall. This is because the combination of sound and visuals in videos are perfectly suited to take advantage of the brain's processing power, boosting memory and information retention. The human brain responds to and processes visuals more quickly than it does text or other types of learning material – meaning videos are an effective way to acquire new information.
It caters to the needs of different learner types
As a teacher, you'll be very aware that each of your students learn in different ways. While some kids learn best by reading and writing, others do best with audio and visual aids. Video has a wide appeal thanks to the visual and aural components, which enable each viewer to process information in their own unique way. The ability to add subtitles to videos also compliments students with reading learning styles.
It helps drive interest in a particular topic
As you'll know all too well, your first priority for each class is to get your students interested and excited for the day's topic. In comparison to reading, writing, and listening exercises, videos have a significant advantage in that they are immediately engaging. They are a quick and easy approach to introduce a new subject to pupils in a way that will spark their interest in the topic. Students are drawn to videos, and many even consider them a treat when they are used in the classroom.
It enhances accessibility in the classroom
Video learning is beneficial for students who have reading-based learning disabilities. Students with hearing impairments can also use videos with closed captions to learn material that is usually provided orally. Making sure that the classroom is multimedia-friendly can help prevent these pupils from falling between the cracks.
Did you know?
With unprecedented levels of demand for video content, 97% of teachers say that they use videos in their classroom regularly, with 55% even assigning video-viewing as homework and 20% using videos as part of their daily instruction.
Here's 3 ways that videos benefit teachers:
Student engagement is increased through videos, which in turn aids academic achievement. In comparison to more conventional teaching methods, the usage of videos in the classroom has been related to higher cognitive results and learning outcomes.
With the help of videos, you can integrate the outside world into the classroom. That alone makes it very easy for you to create authentic, unique, and immersive lessons for your students.
Using video in your lessons is cost-effective. There are numerous free online sources that provide informative, educational videos to share to the class, such as YouTube (considerably the most popular video platform), Vimeo, Alison, Amazon Education, Edutube, and Funbrain.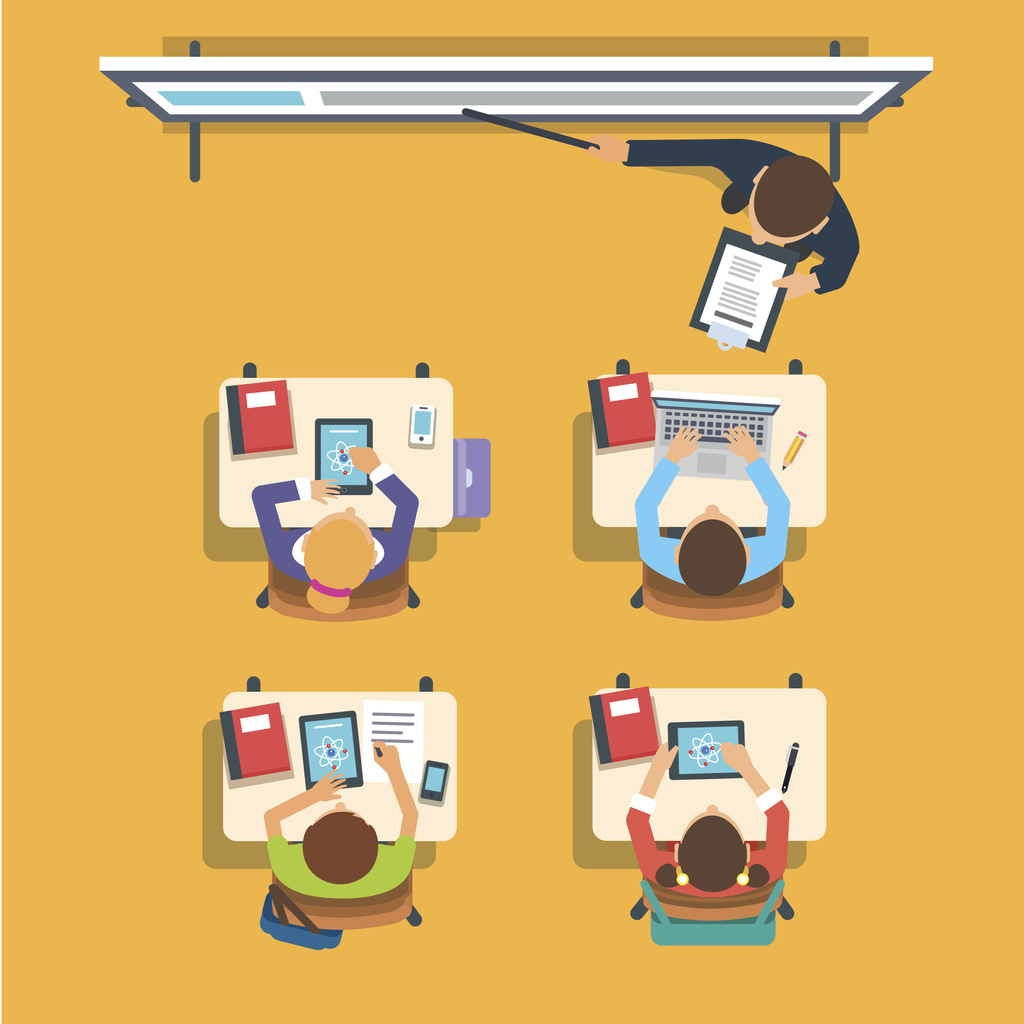 Top tips for using videos in the classroom
Choose age-relevant content
It's important to carefully choose your video content, taking your students' age, language proficiency, and interests into account. While teenagers are more likely to be drawn to documentary-style films, light-hearted videos, or content that is related to their interests, younger learners typically respond to cartoon-like videos with stories or fun characters.
Take level of knowledge into account
When choosing content, it's also necessary to take your learners' level of knowledge into account; if the video content is too complex, for example, your students may find it difficult to grasp and lose interest. On the other hand, if it's too simple, they may get bored.
Keep it short and sweet
Let's be honest, no student wants to sit through 20 minutes of a dull video for 1 minute of crucial information. Research has indicated that average adult attention span lasts anywhere from 8 to 20 minutes. For kids and teens, this is even shorter. So, it's a good idea to keep educational videos brief. Instead of showing a lengthy clip without a break, showing one or two shorter sequences will actually allow your students to process the information better, and to go more in-depth with the topic.
Give a purpose
How can you ensure that pupils pay attention? Provide a mission before the video starts. For example, "As you watch, I want you to focus on X and Y." Students will be held accountable and attentive if they have a goal for the video they are going to watch. Including interactive and responsive features, such as a short quiz, also helps promote reflection and ownership.
Students should understand the videos they watch and be able to formulate opinions about the content. Having the students' take notes while watching the video is another great way of keeping students focused and engaged on what the video is trying to get across.
Discover easy video streaming to the classroom display
Made especially for the classroom, Montage is a wireless screen sharing tool that lets you share your content to the main display. Whether it's a video, presentation, document, or webpage – Montage makes it easy for teachers and students to wirelessly screen their share from any device.
And with the latest Montage update, you can now stream YouTube videos directly from the YouTube App to your classroom display. We've also added the ability to stream audio and video from DisplayNote web app, making it easy to stream videos from Windows devices and Chromebooks. Find out more about the latest Montage release.
An overview of the Montage screen sharing tool for Education.
Discover better wireless screen sharing for the classroom
Want to stay in the loop?
Keep up-to-date with everything DisplayNote – including new releases, job openings, and customer giveaways.
Don't worry, we'll not spam you and we'll never share your email with anyone