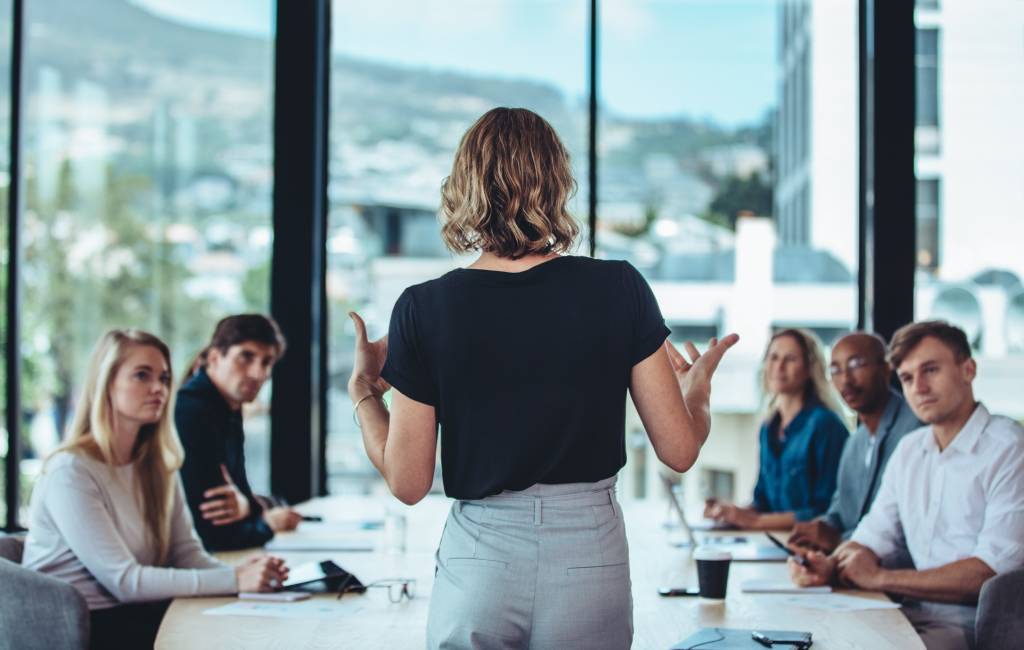 Screen sharing sessions directly from personal devices
DisplayNoteBlog
•
Oct 18, 2023
We know how integral mobility is during meetings, Montage makes it easy for you to control who shares their screen from anywhere in the room. As a presenter, you no longer need to walk to the big display at the front of the room to invite participants to wirelessly present.
Control the session from anywhere in the room
Proximity is one of the most powerful tools you have as a presenter. Moving around the room during a meeting and interacting with attendees is crucial for building relationships. To support the trend toward more flexible and dynamic spaces, Montage enables presenters on Windows, Mac, and Web clients to connect with their Google email and control what other devices can share.
Quick AirPlay connection and improved discovery
We have a smooth experience when streaming via AirPlay. To make it easier for iOS users to share their screens via AirPlay, we've removed the need to enter a session ID when not using Moderator Mode.
Better video streaming
Faster streaming and a cleaner image when you stream videos on your big screen.
Learn more about Montage.
Discover better wireless screen sharing
Want to stay in the loop?
Keep up-to-date with everything DisplayNote – including new releases, job openings, and customer giveaways.
Don't worry, we'll not spam you and we'll never share your email with anyone