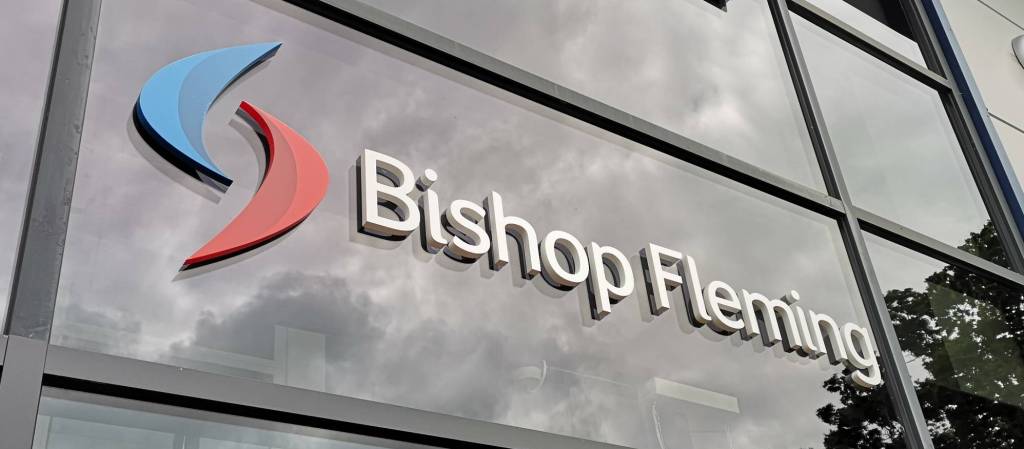 +
Facilitating hybrid meetings throughout their organization with Launcher
Accountancy firm Bishop Fleming uses DisplayNote Launcher for simple and secure one-touch calls across all video conferencing platforms.
Introduction
Bishop Fleming Chartered Accountants is a dynamic and reputable UK-based accountancy firm with over 400 staff across 7 offices.
With clients based across the UK and Europe, seamless communication and remote collaboration using hybrid meetings are essential to the organization.
The Challenge
Prior to the pandemic, the organization identified the need for a solution for their meeting rooms, which would allow staff and clients to communicate across all video conferencing solutions easily and securely. Coupled with the accelerated adoption of hybrid working, it became vital that staff could fully participate in meetings – whether at home or in the office.
Meeting room set up across Bishop Fleming's office locations consisted of a PC connected to a screen. CTO Andrew Yearsley described the experience of remote meetings as being sub-optimal in respect of both usability and security.
To start a video conferencing call, staff needed to sign into their own account to access links, with unapproved software often installed onto the room PC. At the end of the call, staff didn't always remember to sign out and wipe their credentials, creating the risk of sensitive or personal information being left exposed.
For Andrew Yearsley, CTO at Bishop Fleming, the greatest challenge was finding a solution that could offer a simple yet secure user experience -whichever video conferencing solution their clients choose. Teams, Zoom, Lifesize, BlueJeans, Webex, or GoToMeeting – the organization wanted to facilitate all the platforms.
The main problem I saw with alternatives was being tied to a single video conferencing solution. I was looking for a solution that would allow us to use any tool, whether Teams or Zoom or something else. I also wanted it to be wrapped into a nice interface, so users don't get confused.

Andrew Yearsley – CTO, Bishop Fleming
Added to this challenge was the desire for a uniform video conferencing experience in meeting rooms across all sites. "Because we have staff moving between offices, we need to know they can transition seamlessly between them," comments Yearsley.
With the organization adopting a hybrid working model, Executives at Bishop Fleming were keen to ensure that all staff could fully participate in meetings, regardless of whether they were joining from home or in the meeting room.
The Solution
When Bishop Fleming moved to a new office in Bristol in 2020, working with IT solutions provider Jigsaw24, the organization invested in six newly fitted out meeting rooms to support hybrid and remote meetings. As part of this, the DisplayNote Launcher software was installed on six Sahara Clevertouch UX Pro touch screens.
With Launcher installed, users can easily access the full range of video conferencing platforms used by the organization's clients and start or join calls with just one touch. At the end of the call, Automatic Cleanup clears the user's footprint, removing sign-in information and clearing any browsing history. This keeps all data safe and secure.
Launcher allows us to have an always-on kiosk. We have it locked down so users can only access the pre-approved range of video conferencing solutions along with a browser which we use for training purposes.

Andrew Yearsley – CTO, Bishop Fleming
With Launcher adding value to the 6 new refitted rooms, Yearsley and his team have since rolled it out to all the organization's meeting rooms, 21 screens in total, including legacy non-touch screens.
The Results
With Launcher used in Kiosk Mode across all sites, users benefit from a uniform meeting experience across all company sites, helping staff to move between offices with ease.
Staff can fully participate in meetings, regardless of where they are located, and can easily join calls regardless of the solution chosen by their clients.
Provide flexibility and security for your meeting room users
Get your free 14-day Launcher trial
Want to stay in the loop?
Keep up-to-date with everything DisplayNote – including new releases, job openings, and customer giveaways.
Don't worry, we'll not spam you and we'll never share your email with anyone