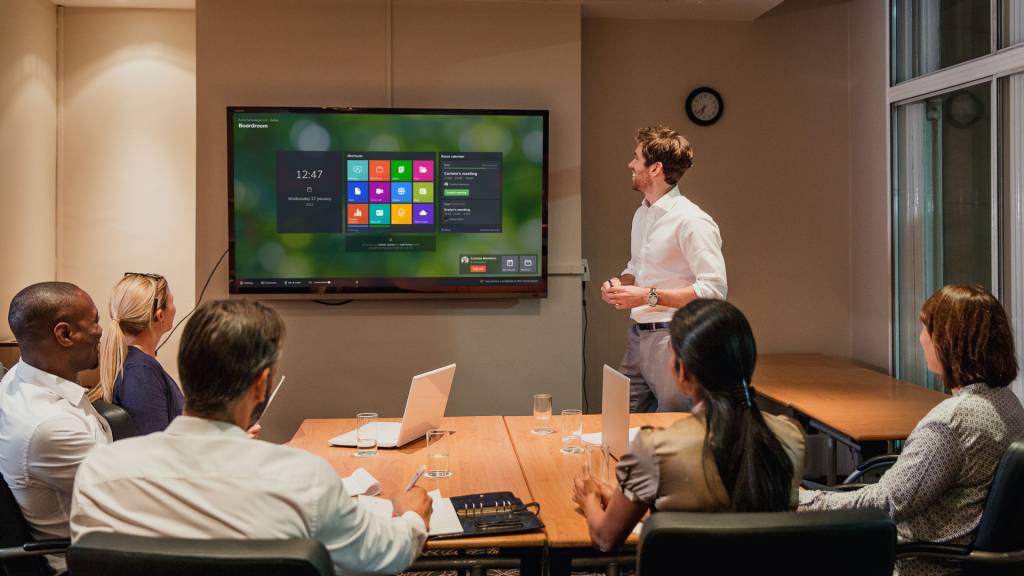 +
Ensuring meeting room flexibility and security at Victorian Chamber of Commerce and Industry
Introduction
The Victorian Chamber of Commerce and Industry (Victorian Chamber) is the largest and most influential not-for-profit business organization in Victoria, informing and supporting 47,000 members and clients across the State.
The Chamber provides programs, information and support to members and non-members to ensure a diverse and robust business community in Victoria.
Throughout the Covid-19 pandemic and the challenging conditions it created for business, the organization has continued to play an integral role in supporting its members.
From strict working from home orders, to ongoing lockdowns, travel restrictions and the unwavering feeling of uncertainty, remote communication naturally became a necessity, allowing the organization to continue with business as usual despite the obstacles.
The Challenge
As conditions worsened in Melbourne, Australia, with the city being named the most locked down in the world, the Victorian Chamber needed to quickly address its existing meeting room system arrangement and provision a more modern, simple and effective solution.
Executive Director – ICT, Glenn Goodwin and his team were eager to find a new approach as the reliance on remote communications became more and more prominent.
Glenn wanted to find something that would technically align to existing Chamber infrastructure and simplify video-conferencing throughout the organisation's meeting rooms.
The most important considerations were:
Providing a simple solution that all staff could use
Ensuring ability to patch using existing platforms due to increased cyber threats
Value for money
Not being locked into a particular hardware system or a specific vendor given the rapid changes in video conferencing.
The Victorian Chamber's continuous engagement with its staff and numerous external parties meant that flexibility was key, particularly given how quickly hybrid meeting room technology evolves.
We needed to be able to support video-conferencing with different businesses and that requires a really flexible solution.

Glenn Goodwin, Victorian Chamber Executive Director – ICT
The Solution
The Victorian Chamber installed DisplayNote Launcher in five meeting rooms and two mobile screens. Launcher is installed on a secure NUC, which adds the Launcher functionality to the meeting room screens. This is used alongside a Meeting Owl 360-degree camera, microphone and speaker to give all the organization's staff a seamless, user-friendly, and flexible meeting room experience.
Goodwin also notes the importance of privacy and security in the organization's meeting rooms:
"We wanted the screens to be locked down, but still give staff the option to launch calls in their video-conferencing platform of choice."

Glenn Goodwin, Victorian Chamber Executive Director – ICT
Launcher is therefore used in Kiosk Mode, with a limited selection of shortcuts and apps added to the screen. This prevents meeting room users from accessing the room system and changing any settings.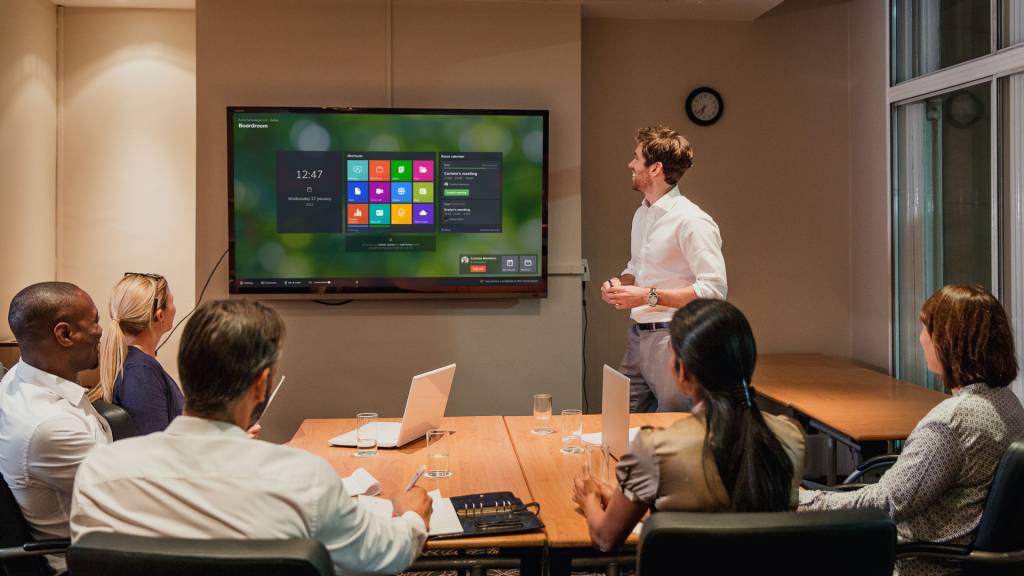 The Results
With Launcher installed, the Victorian Chamber now has easy, one-touch access to all video-calls on the meeting room screen. Staff no longer need worry about what video platform the call is on as Launcher works with Microsoft Teams, Zoom, WebEx, Blue Jeans, GotoMeeting, Google Hangouts and more.
"Launcher does what it needs to do. It's easy to use and we don't have people coming out of meeting rooms frustrated that they can't get into meetings. It's a good solution,"

Glenn Goodwin, Victorian Chamber Executive Director – ICT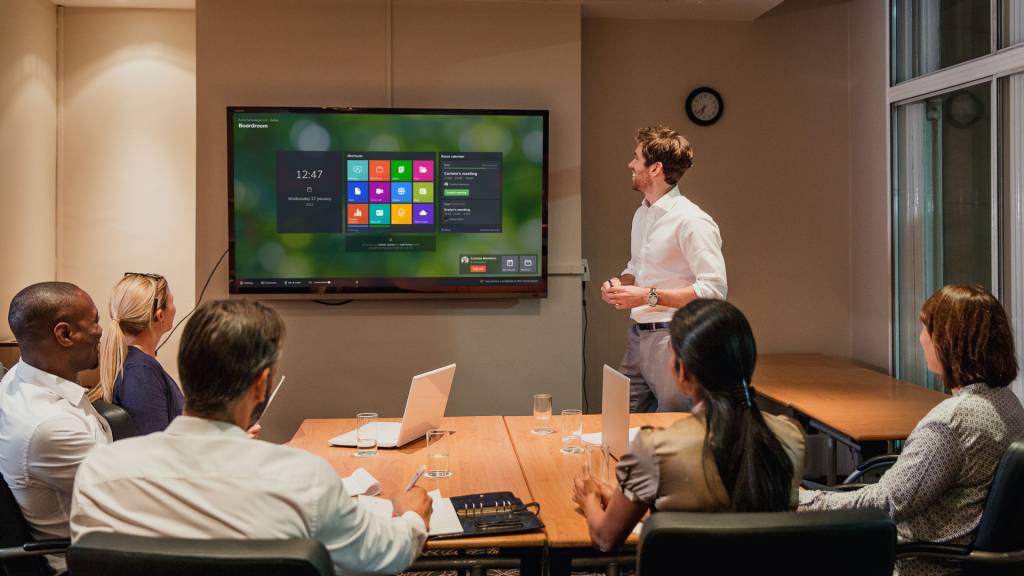 Provide flexibility and security for your meeting room users
Get your free 14-day Launcher trial
Want to stay in the loop?
Keep up-to-date with everything DisplayNote – including new releases, job openings, and customer giveaways.
Don't worry, we'll not spam you and we'll never share your email with anyone