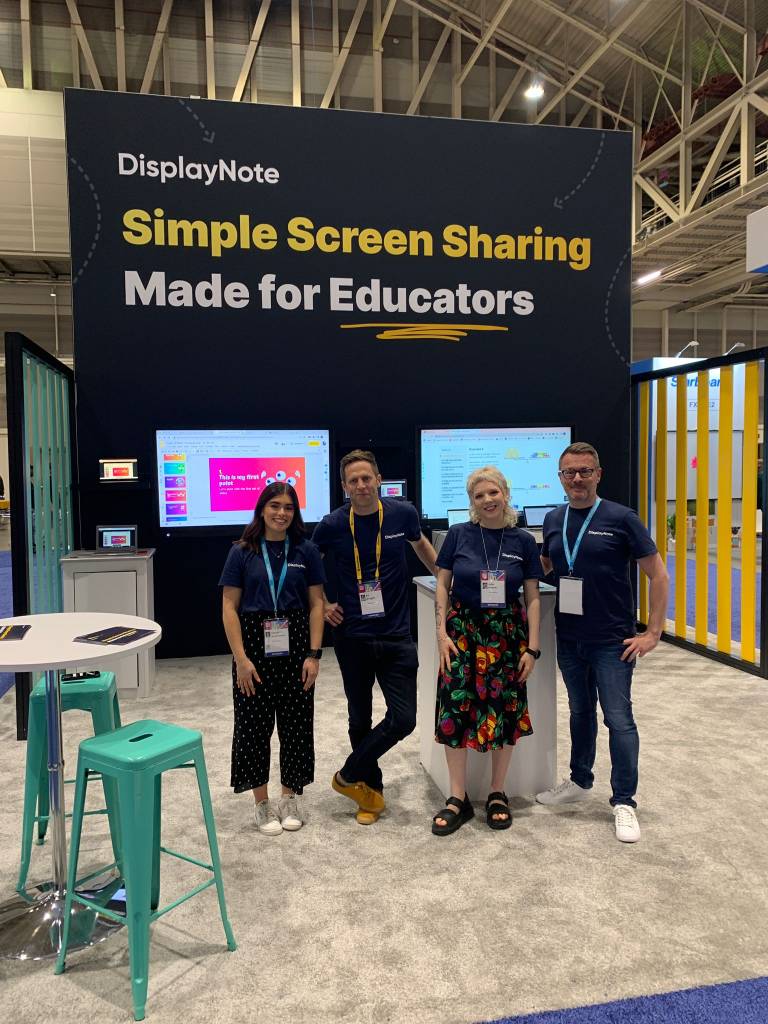 DisplayNote at ISTE Live 2022 – The Roundup
Niamh O'Brien
•
Jul 8, 2022
After an extended pause on large gatherings and travel over the last two years, international events and exhibitions are once again back on the menu – and June has proven to be a busy month for the DisplayNote Team as a result. After ISE in Barcelona at the start of the month, and InfoComm in Las Vegas in the middle, the end of June saw four of the Team flying out to New Orleans for the ISTE Live 2022 show.
What is ISTE?
For those unfamiliar with ISTE, it's an annual exhibition that brings together educators from across the US who are using technology to reinvent education and to help students drive their own learning. The most innovative education changemakers from across the world attend these events, and we were lucky enough to be there! Due to the global pandemic, the ISTE conference went fully virtual in 2020 and 2021 so it was great to see the show back up and running face to face this year.
A little ISTE background…The idea for education technology came about from a group of K-12 and University of Oregon educators at a backyard barbeque when they began asking "What if we gave students powerful tools allowing them to take charge of their learning?". They wanted to make this vision a reality and started by reaching out to others who also believed in the potential of educational technology. Almost 40 years later, these great ideas have grown into a worldwide network of educators who are still dreaming big. You can find out more about ISTE, here.
DisplayNote's COO Ed, Senior Content Specialist Julie, Talent Acquisition Partner Niamh, and Channel Accounts Manager Robert made their way from Dublin to Louisiana, to meet Educators from across the US and show how DisplayNote's screen sharing tools make lessons more engaging and student-centered (and to get a taste of the famous southern hospitality of course…)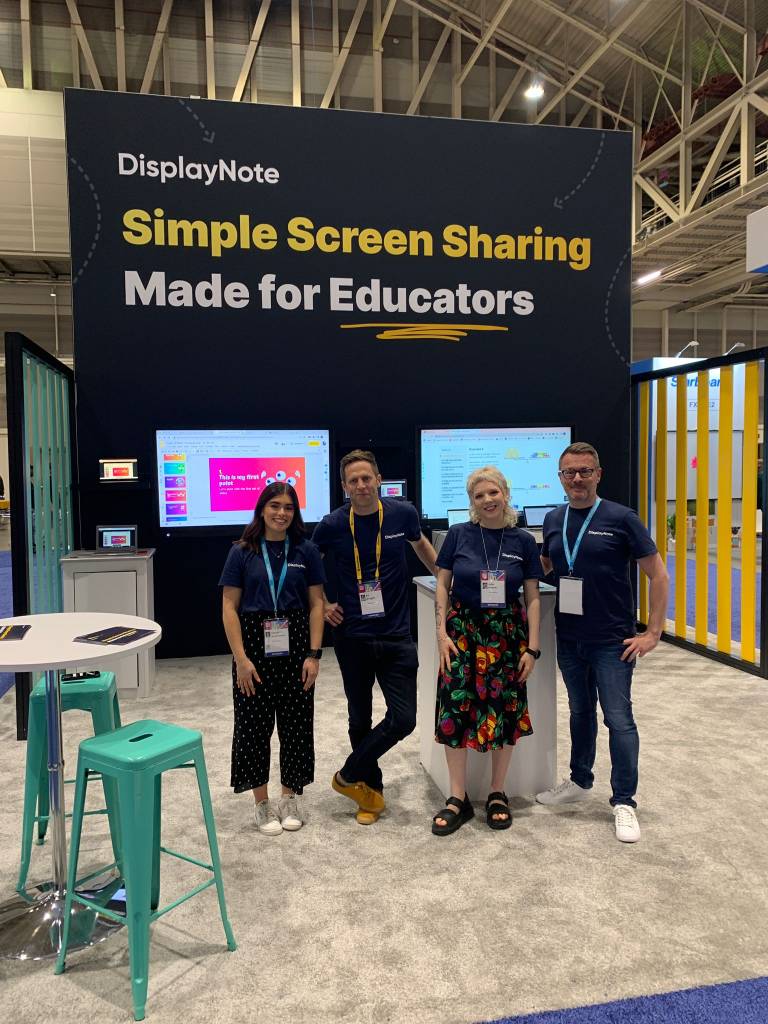 Let the show begin…
After a long-haul flight from Dublin with a stopover in Atlanta, the team arrived at Louis Armstrong Airport on Saturday evening. Sunday was spent checking in to the show and getting the booth set up for the next three days of exhibiting, with a trip to Baywater Bistro on the recommendation of some locals.
The team had a great first day at ISTE speaking to Educators, Technology Directors, and Customers from across the US – giving demos of the DisplayNote Education Solutions and finding out about the challenges faced in the classroom.
You can see other highlights from the show on our Instagram, LinkedIn, and Twitter pages.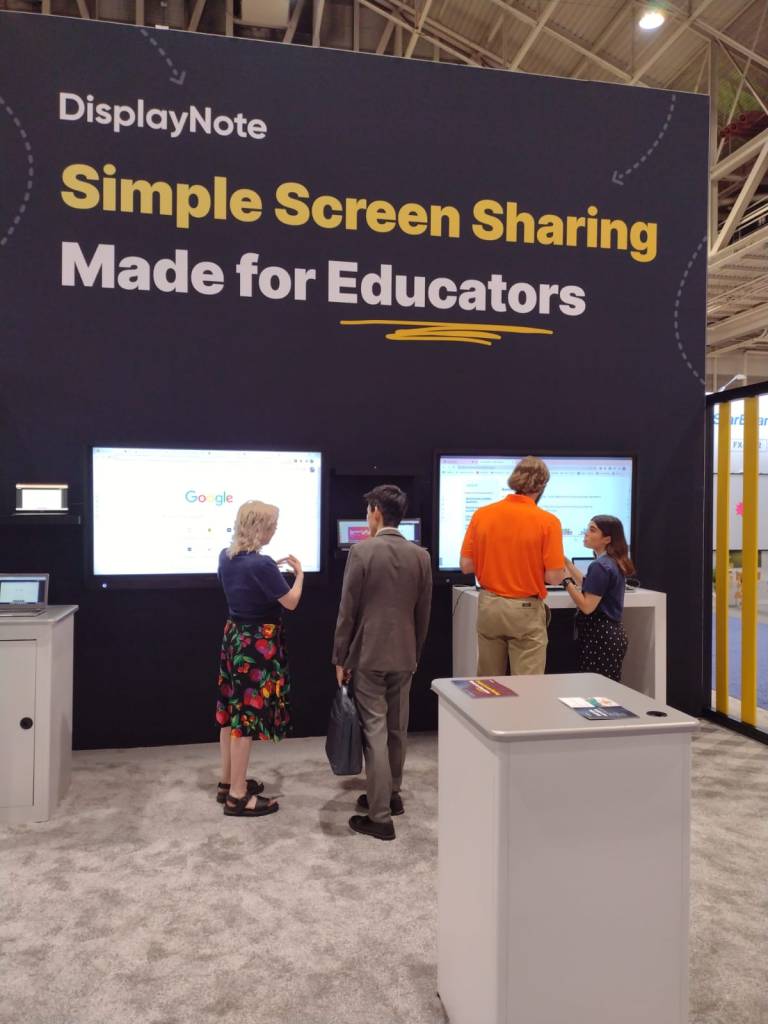 "It was great to meet so many teachers and IT admins whose lives have been improved by our screensharing tools. I'm excited to deliver more value to these guys."

Ed Morgan, COO
Meeting the EdTech Press
Our COO Ed was a busy man during the show, chatting with Kristal Kuykendall from THE Journal, where he spoke about the role that screen sharing is playing in making classrooms more flexible and student-centered.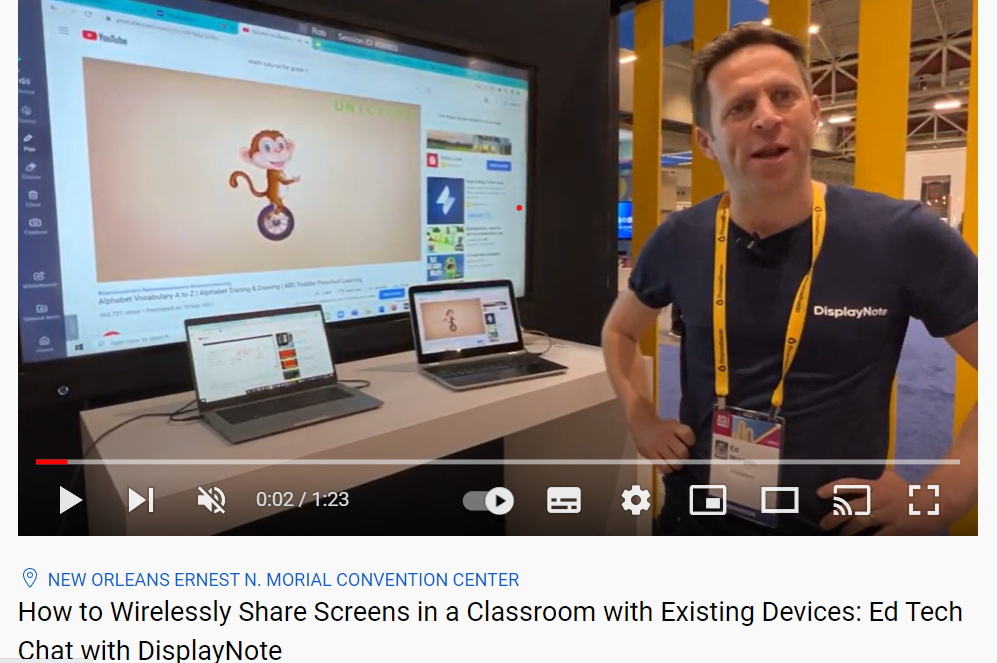 Ed met with the EduTechGuys for their podcast, chatting about the role of screen sharing in the classroom. You can listen to the podcast here.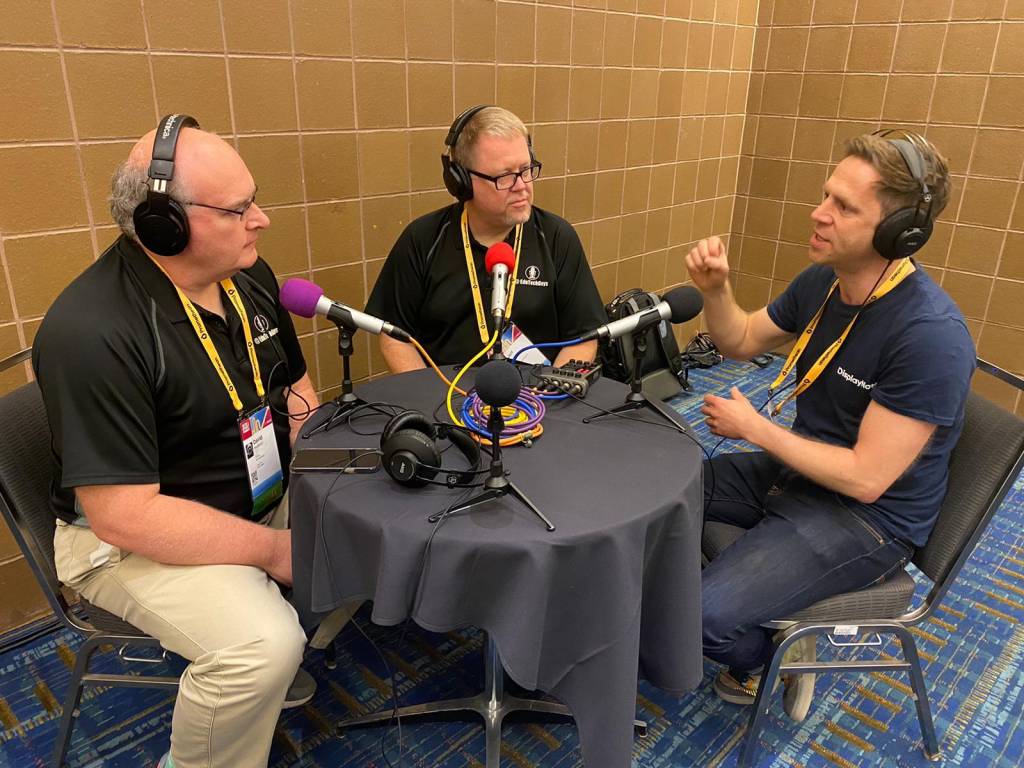 DisplayNote was also featured in the Eschool News article 46 edtech innovations at ISTELive 22 by Laura Ascione. Laura examined how edtech products have proven invaluable during the pandemic.
"DisplayNote, a collaboration technology company, announced all-new data on U.S. educators' technology usage. This insight arrives as the education landscape continues to evolve due to changes brought about by the COVID-19 pandemic. Screen sharing is a core component of daily lessons – almost 70 percent of users use the DisplayNote app daily. Web-based screen sharing is king – 53 percent of users shared their screen via their Chromium browser."

Laura Ascione, Eschool News
Every day's a school day
ISTE turned out to be a development opportunity for some of the Team. For Robert, our Channel Account Manager, and Niamh, our Talent Acquisition Partner, this show proved a positive new experience as they both had the opportunity to showcase and expand their product knowledge by meeting with real-life Educators.
Although my role is to develop business with resellers and integrators, I was asked to attend ISTE this year. This was a new event for me, I hadn't done it before but it was good to see the positive reactions to our solutions.

Robert McMillen, Channel Accounts Manager
My personal highlight was going in with basic product knowledge and never having done a demo, but by the second day I was confident in giving demos and in my knowledge of the product, along with being able to explain to educators how our solutions would be beneficial to them.

I really enjoyed seeing different people from all across the US visiting our booth and hearing them say that they use our software; then chatting to them about how well our solutions work for them.

Niamh Hutchinson, Talent Acquisition Partner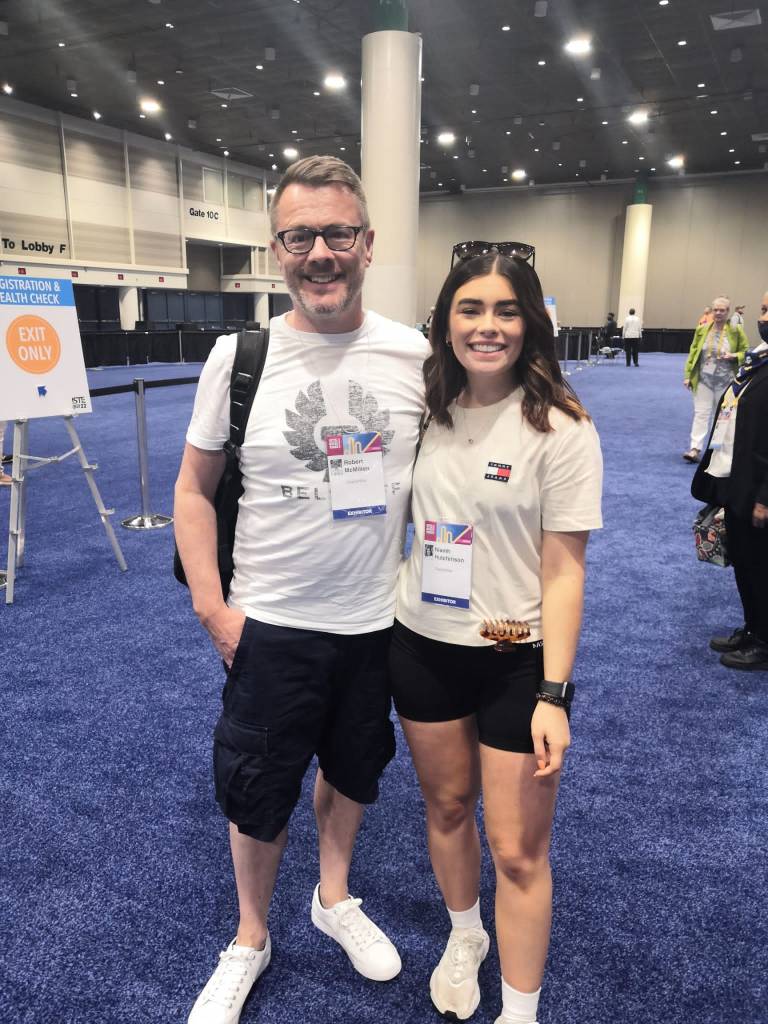 A spot of sight-seeing
Despite being a short, sweet, and tightly-packed trip, the Team found time in the evenings to explore the streets of New Orleans and sample some of the famous Caujan Cuisine (and a spot of Japanese). They hit up Frenchman Street on Monday for some steaming bowls of Ramen and got a walk along the Mississippi, Jackson Square, and the famous Bourbon Street on their last night.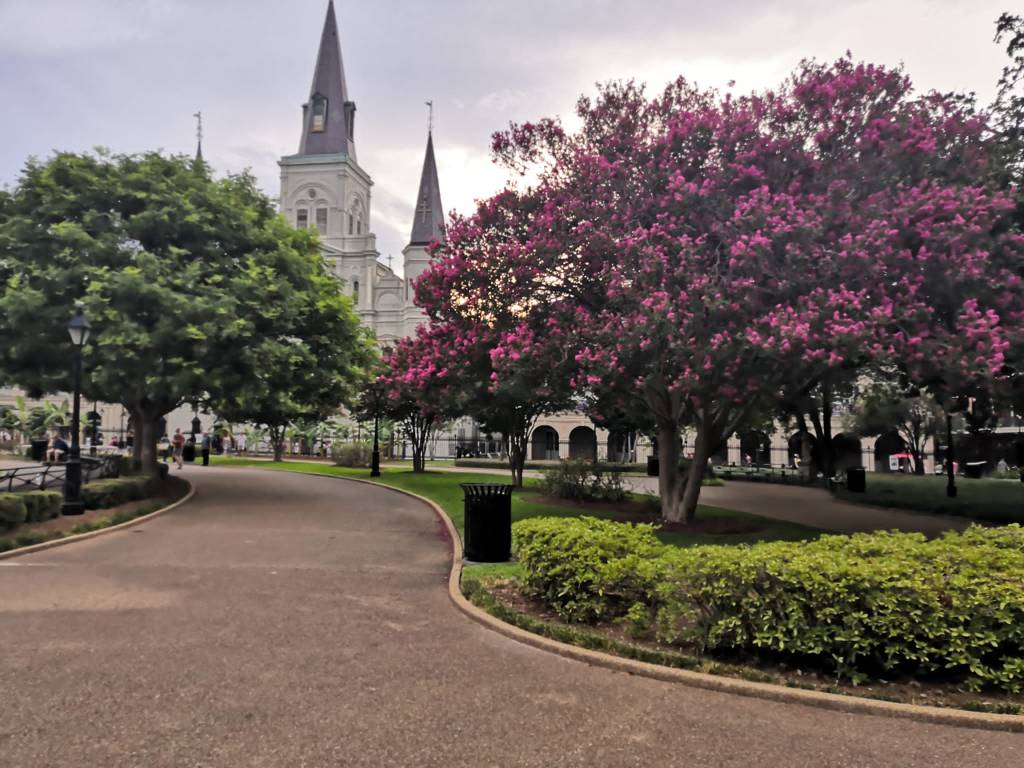 It was incredibly valuable to have the opportunity to speak to real educators and customers first-hand, to gain more persecutive about the challenges they face in the classroom each day and what they're trying to achieve with their students. Giving demos has also deepened my product knowledge – I have a better technical understanding than before. Plus, it was lovely to walk around the city in the evening and just take it all in.

Julie Adams, Senior Communication & Content Specialist
Want to know more about our screen sharing tools?
Want to stay in the loop?
Keep up-to-date with everything DisplayNote – including new releases, job openings, and customer giveaways.
Don't worry, we'll not spam you and we'll never share your email with anyone