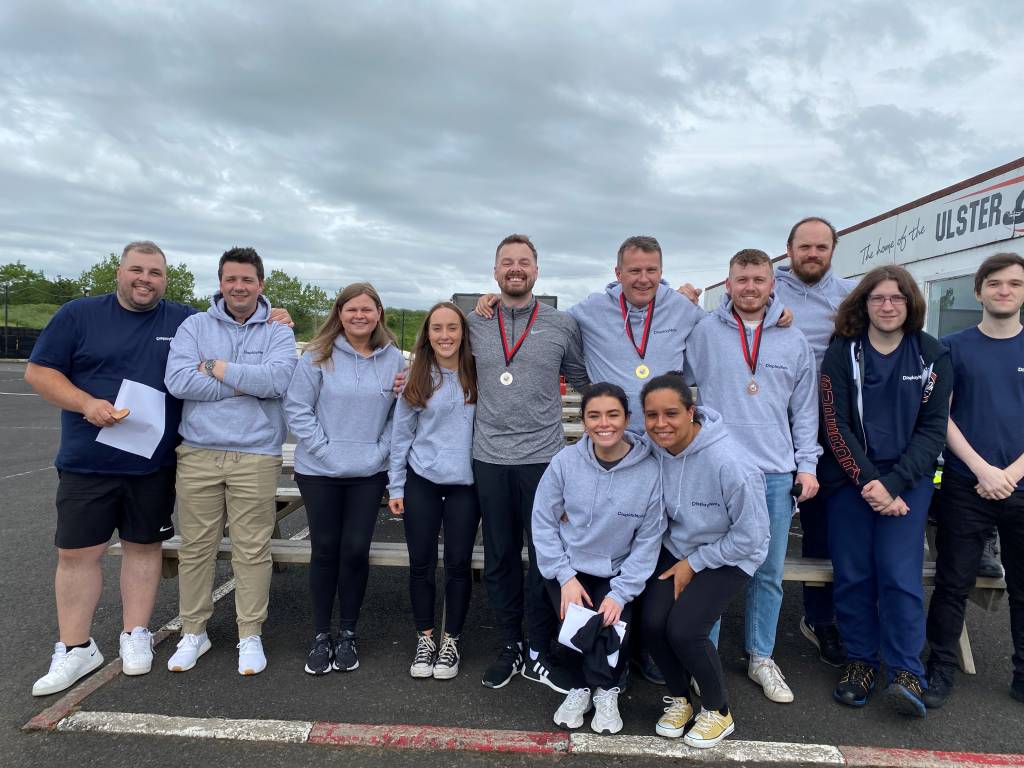 My first 100 Days as a Marketing Intern – Niamh O'Brien
Niamh O'Brien
•
Sep 14, 2022
Want to know what a marketing Intern at DisplayNote gets up to? Then look no further. We asked our newest recruit, Niamh O'Brien, to give us an account of her time so far working within the DisplayNote Marketing Team! Take it away, Niamh…
Hi there! I'm going to take you through the first 100 days of my Internship and everything I've been exposed to along the way. But first, it's only right to tell you a little about myself.
My name is Niamh O'Brien, and I'm 20 years old. I'm from a small area called Broomfield in County Monaghan. I am currently studying Marketing at Ulster University, and I'm now into the third month of my Marketing Internship with DisplayNote. Fun fact – I'm an identical twin (and no, she doesn't also study marketing, she's actually studying to be a primary teacher- so maybe we're not so identical after all…)
Now, it's time to dive into what I've been getting up to here at DisplayNote over the last 3 months; what I've enjoyed doing, what I found difficult, what I've learned, and of course, some of the fun activities that went on behind the scenes!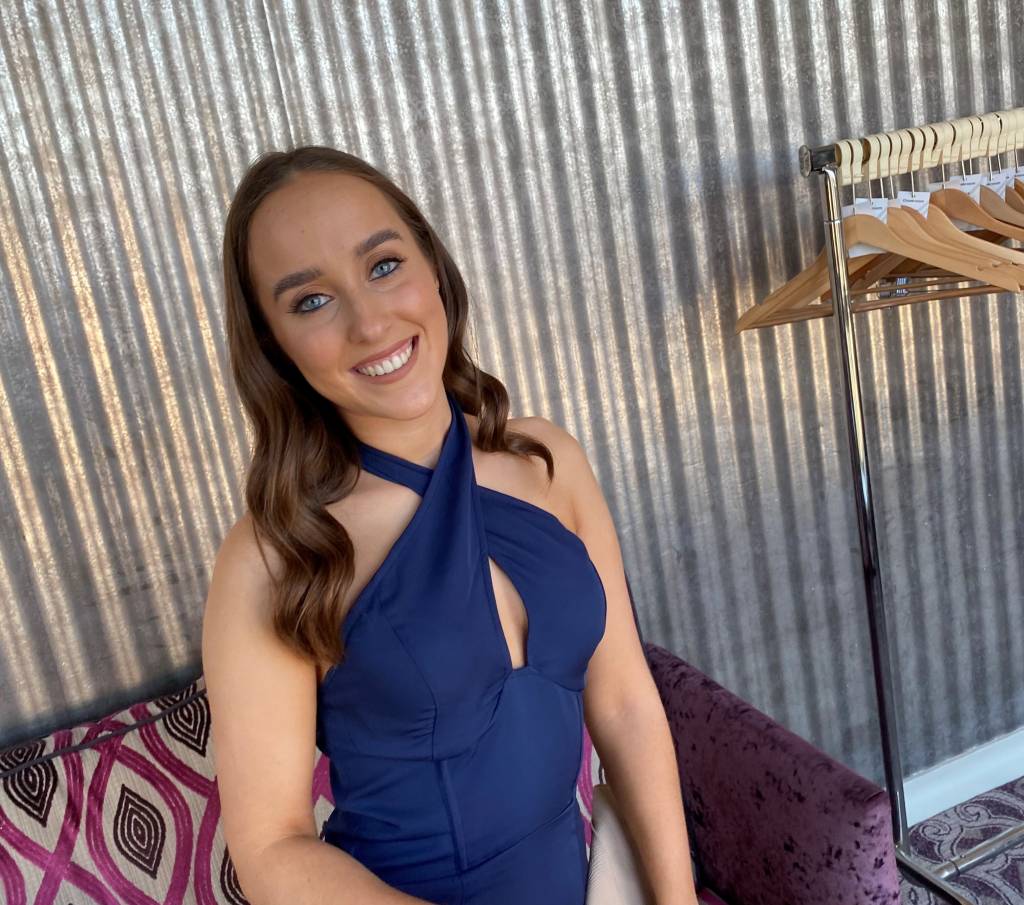 A day in the life
I've been lucky enough to complete a wide variety of tasks so far, from blogging to writing social media posts, creating and sending out newsletters, and working on campaigns. And that's only to name a few!
Social media marketing is something that I've wanted to do for a long time, and it's probably one of my favorite tasks to do here at DisplayNote. I post a variety of updates during the week on the company's LinkedIn, Twitter, Instagram, and Facebook pages. These social media updates include new bIogs, new product updates, company culture posts, announcing new members of the DisplayNote team, customer stories, and award nominations. I also recently set up a company TikTok page, which I'm very excited about. Especially as a girl who spends a little too much free time scrolling through my 'For You Page'…
Blogging is another aspect of this Internship that I've thoroughly enjoyed. I already had some blog writing experience through one of my course modules at university, which was a great help in getting me started.
The blog writing process typically involves coming up with a topic that I think our audience may be interested in, then creating a blog plan. Once the blog plan has been sketched out, then it's time to get into writing the blog. Like any writing task, there are always going to be a couple of drafts until you get the finished result. But I really enjoy the creativity that's involved in the process. You can take a read of my first few blogs below: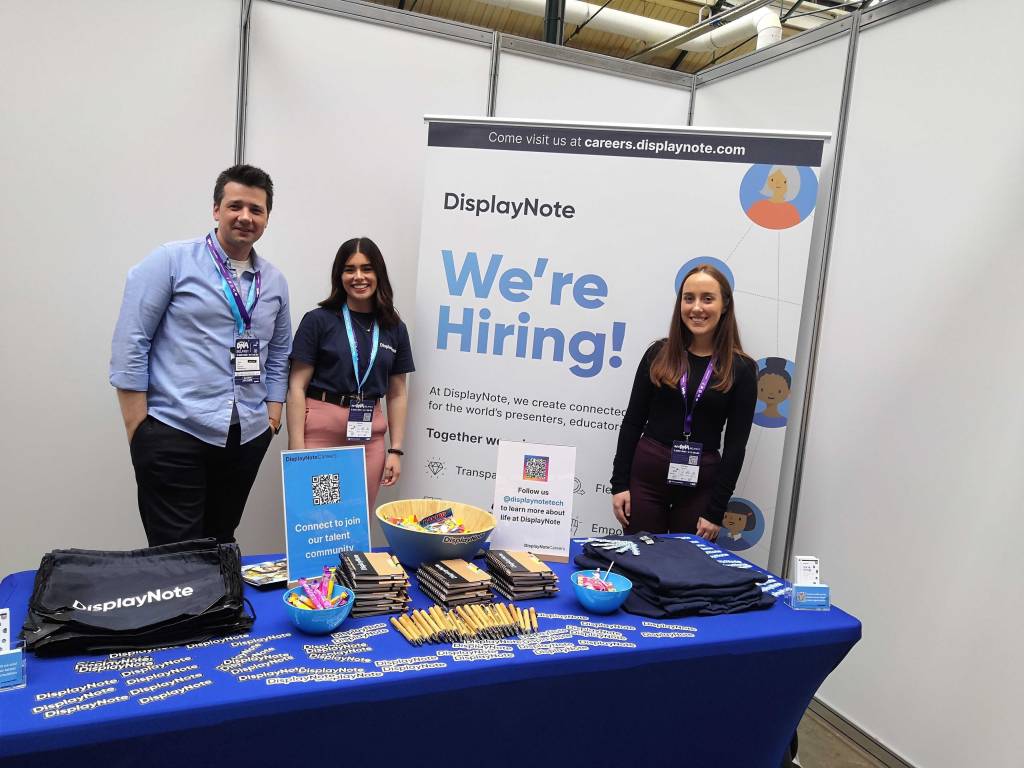 What I've learned
I've learned so much already, and it's only my third month! Creating newsletters was a fun learning experience for me. I create the newsletters on a website called Mailchimp, which is a marketing automation platform and email marketing service. I had never done anything like this before prior to my internship, and I really enjoyed learning how to add UTM links to the newsletters I create.
If you don't know what UTM links are or what they are used for, they allow you to see where website traffic coming from and ultimately track the success of your various marketing initiatives, including email campaigns.
I've also learned how to use WordPress, which is our CMS (Content Management System). We use this to publish our blogs, customer stories, etc. on the company website. I had never heard of or used WordPress before I started my internship, so it's been interesting to learn how it all works.
Experiencing the real world of work has been a huge learning experience in itself. It's helped to develop my teamwork skills by working alongside the other members of the Marketing team day-to-day, plus collaborating with other departments such as Sales and Product. I also feel like my communication has improved thanks to working across social media, team meetings, and brainstorming sessions. I've been given real responsibilities and opportunities that are both challenging and interesting.
Work hard, play hard
There's no work without some play here at DisplayNote! I was delighted to enjoy a spot of go-karting on the last day of my first week – a pretty nice way to start off my Internship if you ask me! To make it even better, we headed to The Dumpling Library for a bite to eat and a few drinks afterward (you have to try their bao buns- simply amazing).
During the second month of my Internship, we moved into a much bigger and better office, and to celebrate the move, the DisplayNote team had a breakfast morning. From bacon and sausage baps to fruit bowls, yoghurt, teas, and coffees – the breakfast morning had it all. It was a lovely way to celebrate the move into the new office.
I'm also really looking forward to the 'Staff Spooktacular' that will be taking place at the end of October. Now I just have to have a good think about what I'll be dressing up as for the fancy dress competition!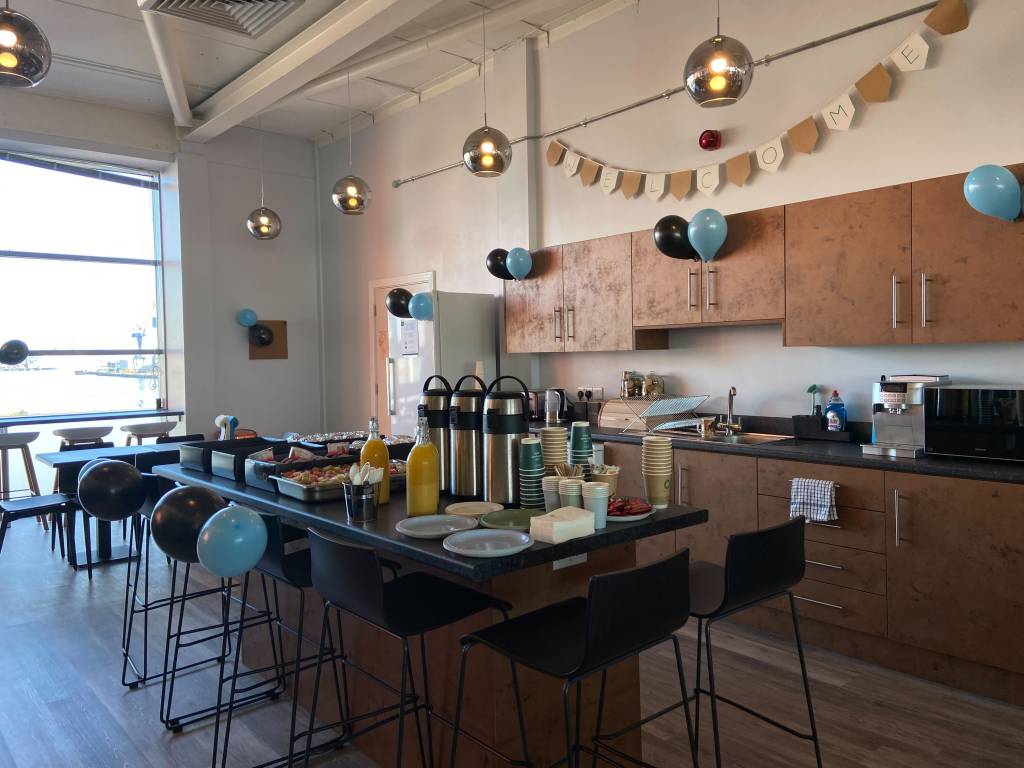 All in all, I'm really glad that I decided to do a placement year. I've learned a lot, I've got to take on lots of different tasks and challenges, and I'm only 3 months in! I'm looking forward to seeing what's to come over the next 9 months…
Browse our current opportunities
Want to stay in the loop?
Keep up-to-date with everything DisplayNote – including new releases, job openings, and customer giveaways.
Don't worry, we'll not spam you and we'll never share your email with anyone