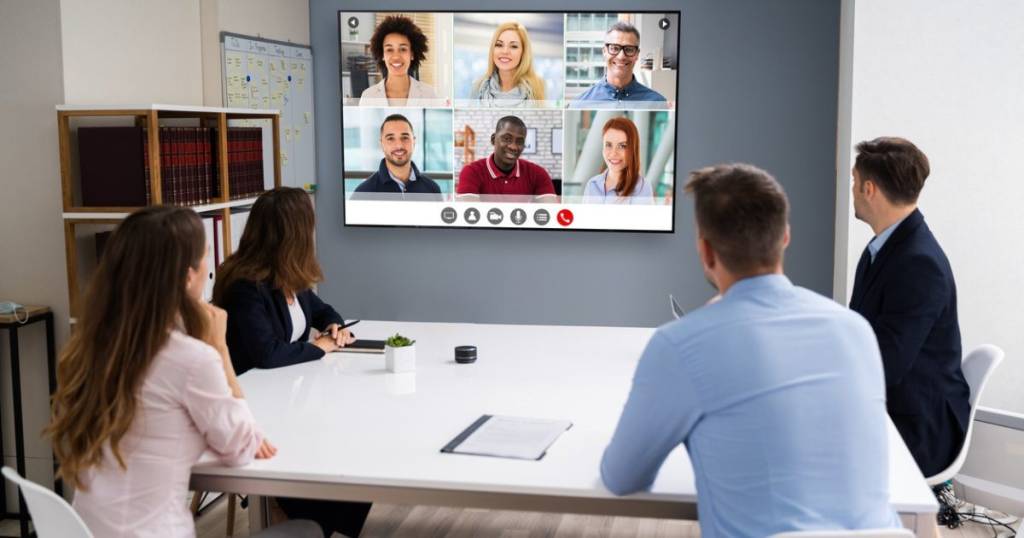 Launcher
Thought Leadership
Why traditional meeting room systems no longer cut it in the hybrid workplace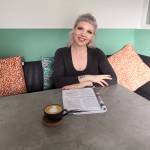 Julie Adams
•
Jul 22, 2021
The rise of virtual meetings
The limitations of traditional meeting room systems
How to upgrade your meeting rooms
Let's picture a typical day working from home… You make yourself a cup of coffee. You take a look out the window; it's pretty overcast outside. You get settled at your desk and check your emails. You look at the schedule for the day.
Your manager pings you on Slack to organize an impromptu Zoom call with the rest of the team. The meeting lasts longer than expected. After attending to another few tasks, it's lunchtime already.
You grab some leftovers from the fridge and watch a short episode of something on Netflix. You decide to take a quick walk because the clouds have cleared – it's a good way to clear your head for the call you have after lunch.
Your call is with a client, you're both catching up on a new project and working out time frames. Your company uses Zoom, but they sent over a Webex invite. This is fine; you have both installed on your laptop.
Later in the afternoon, you get a response from a customer you emailed at the start of the week. They're free to grab a chat later today and send across their Microsoft Teams' info.
Too many choices…
It's no surprise that the use of video-conferencing platforms (VC platforms) has surged in the last year. As travel bans came into place and people were told to stay at home, the world needed a new way to stay connected.
The beauty of working from home means that it is easy to download different tools onto your laptop and carry out meetings as usual (albeit from a spare bedroom or your kitchen table).
But what happens when you return to the office? Are your current meeting room spaces equipped to deal with the different video platforms?
Can you make use of all the equipment in the room (the camera, meeting room display, and audio), regardless of what VC platform you're using? Can you use your laptop to launch calls like you do at home?
Virtual meetings are here to stay
Where companies before may have dismissed the concept of remote and flexible work policies, many have come to the realization in the past 16 months that it is viable. 50 of the UK's biggest firms have said they do not intend to return to the office full time.
Global workplace provider IWG has noted that working from home will, in fact, become "the norm" for many companies after the pandemic.
A recent poll published by YouGov also found that only a third of business flyers expect to return to the same level of air travel as before the coronavirus pandemic.
Reduced travel and more remote working will lead to an increase in the prevalence of virtual and hybrid meetings, with participants dialing in remotely from all over the world. This means less travel, less pollution, and fewer costs for businesses. Great, right?
Research suggests that existing traditional meeting room solutions and not equipped to deal with the demands of hybrid meetings, i.e., they don't support video conferencing interoperability.
Single-vendor systems are rigid and fail to support outside parties. For example, if your client uses Webex and your meeting rooms are equipped to work with Microsoft Teams, this immediately creates friction when scheduling and setting up meetings. It also reduces your perceived flexibility in meeting the needs of the client.
How to upgrade your meeting rooms
As a Windows-based software Solution, Launcher provides a cost-effective, scalable means of upgrading your existing meeting room equipment to be hybrid meeting ready.
Launcher is installed on the meeting room screen. It acts as a smart interface, giving room users easy app and call launching across their most frequently used meeting room tools. This creates a more fluid environment that works with the technology your teams are familiar with. Users can walk into any meeting room and instantly launch their scheduled calls.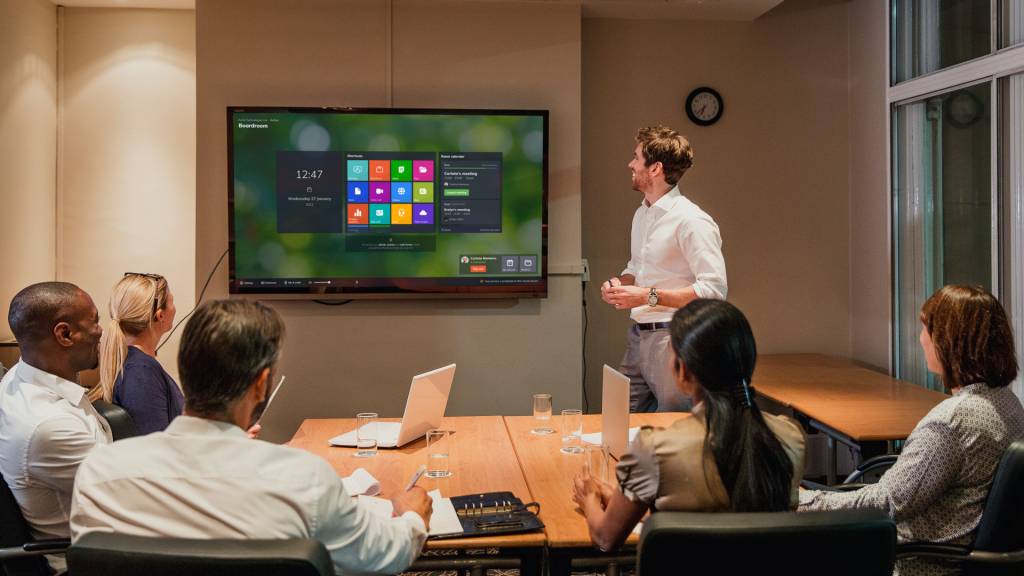 Meeting spaces can accommodate whatever video-conferencing software your teams or clients prefer to use: Webex, Zoom, Microsoft Teams, GoToMeeting, BlueJeans, Skype for Business, Lifesize…you get the idea.
Launcher makes your meeting spaces:
Accessible and user-friendly
Want to stay in the loop?
Keep up-to-date with everything DisplayNote – including new releases, job openings, and customer giveaways.
Don't worry, we'll not spam you and we'll never share your email with anyone